During these past few months nature restoration activities have taken place in Polder Breebaart near Termunten in the Netherlands. An important part of the nature restoration project is the removal of excess sediment from the area, which is transported through a pipeline and deposited in the Clay Ripener on the Dollard salt marshes.
The sediment will serve as material for the construction of the Brede Groene Dijk (Broad Green Dike). In the past few months it has not been possible to remove the required amount of sediment from Polder Breebaart. The collaborating parties of Water Authority Hunze en Aa's, EcoShape, the Provence of Groningen, Rijkswaterstaat (Department of Waterways and Public Works) and Het Groninger Landschap, are now considering alternative possibilities for transportation of the remaining sediment to the Clay Ripener.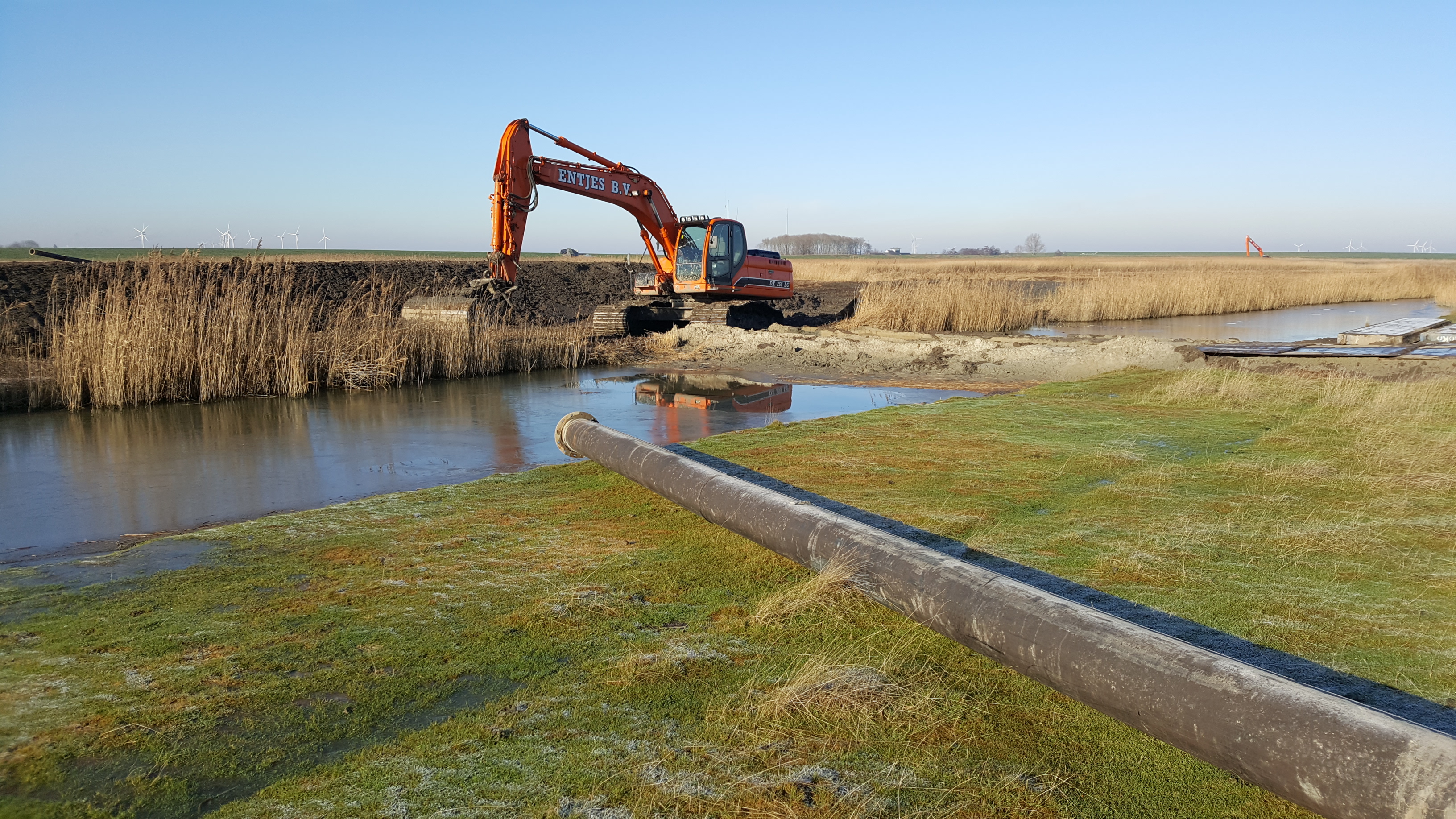 The Nature Restoration project Polder Breebaart is part of the Eems-Dollard 2050 programme. In this programme authorities, businesses and nature conservation organisations work together on the ecological improvement of the Eems-Dollard. The project is financed by the Waddenfonds, the Nationale Postcodeloterij, the Prins Bernhard Cultuurfonds, the Ministry of Agriculture, Nature and Food Quality and the province of Groningen.