In 2021 EcoShape welcomed two new partners to the consortium, one of which was One Architecture. One Architecture is a design and planning firm that focuses on buildings, infrastructures and urban environments. They also use design to help cities, regions and countries with their long term spatial and infrastructure planning. Recently we interviewed Matthijs Bouw, owner of One Architecture and Justine Shapiro-Kline an associate architect and designer.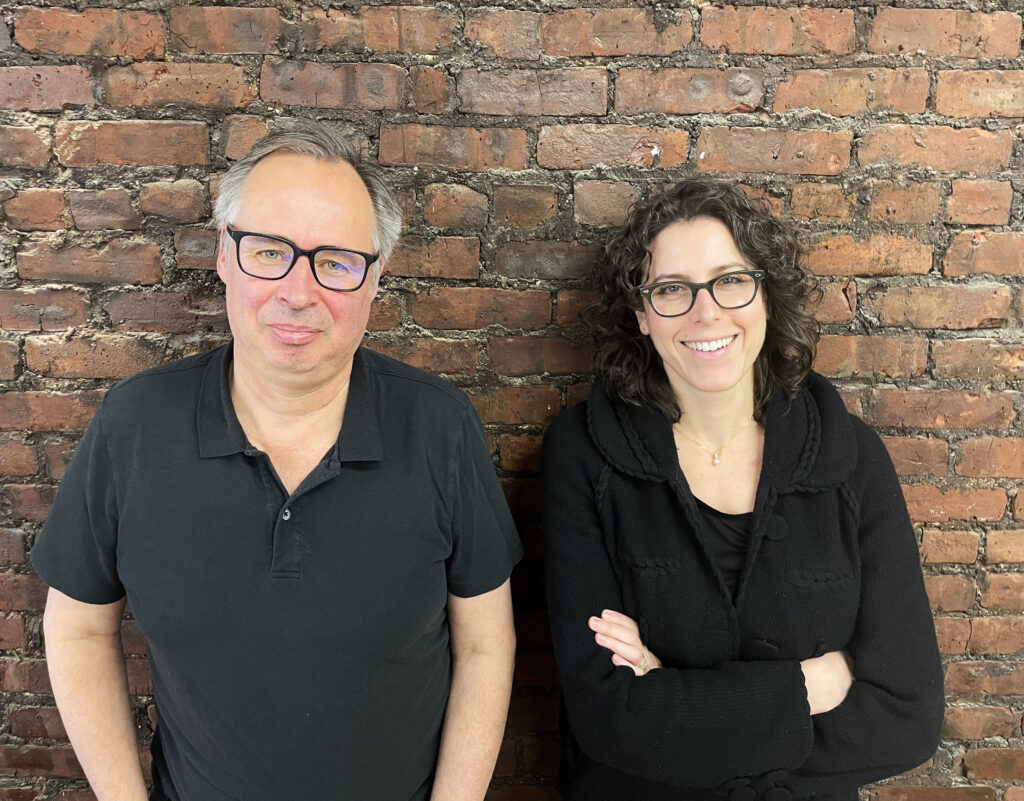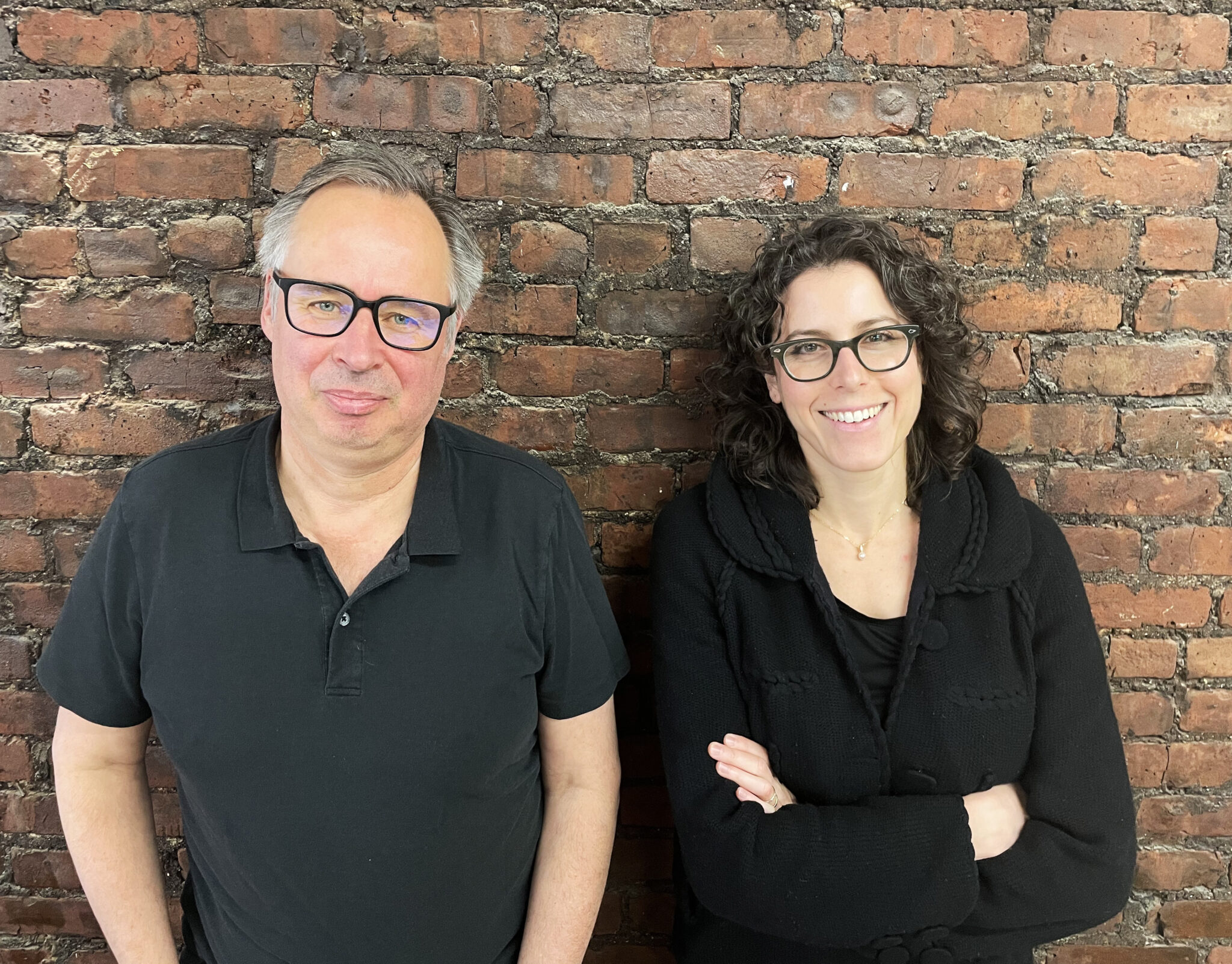 What is your main reason for becoming an EcoShape partner?
Matthijs: "As a firm, we have been working on coastal adaptation projects since 2013, primarily in urban environments. What we discovered is how difficult these projects are and we have realized that grey infrastructure was maybe working for big cities like New York, which are spatially constrained, but also that such solutions are so complicated that they have a limited applicability, and don't provide the multiple benefits that 'green' and 'blue' solution do. We felt an urgent need to expand our toolset. Building with Nature is a great way to do this, in collaboration with the partners in the consortium."
Do you already see Building with Nature applied in the field of landscape architecture?
Matthijs: "We see it starting to be applied, and we also see that landscape architects have played an important role in these projects. We know for instance the role of landscape architects in the Marker Wadden project through the company SMARTLANDs. We have collaborated with them elsewhere. But we do feel that the relationship between design and the other components of Building with Nature can be strengthened."
Do you see a similarity between Design with Nature, as developed at Penn, where Matthijs is a professor, and Building with Nature?
Matthijs: "What I appreciate about both is that they are based on systemic approaches and the analysis of the place in which the project will be developed. The revolution that Designing with Nature brought in landscape architecture was this systemic thinking: understanding the different systems and how they operate with different dynamics. There are interesting relationships between the different systems. Understanding these relationships means that you can change these systems and have them perform differently. That layered thinking and thinking broadly across scale and time leads to a foundation of scientific inquiry, mapping, and analytics that is really important and intriguing. From this systemic understanding we can intervene as a designer to focus on the foundation of how the systems operate."
What is your own experience with Building with Nature?
Matthijs: "We started exploring it first in a project that we did for the Global Resiliency Partnership in Tacloban, the Philippines, where we partnered with Wetlands International. Based on an earlier DRR master plan that was made with Dutch funding for the hurricane-stricken area, we decided to prioritize restoring the mangrove belt to the North of the city. The effort included mangrove-, fishpond-, and beach forest restoration. What we brought to this project was our understanding of working in complex urban environments with institutional arrangements and self-governance aspects. Alongside this lens, we explored what the additional benefits could be because that is something we feel strongly about. Wetlands International brought in a fantastic understanding of the nuance of mangrove restoration projects. Building on this relationship, we collaborated with Deltares and Wetlands International on Water is Leverage in Semarang, Demak, so we became very acquainted with the Building with Nature mangrove restoration efforts there. We asked ourselves: how can we bring these lessons into more urban environments? How can we expand coastal restoration in Demak to the west, into the city of Semarang."
Justine: "We find the approach and design philosophy can inform how we approach projects, even if they lack a specific water-related engineering aspect or do not expressly call for a nature restoration lens. This can mean beginning from an understanding of who are the project stakeholders or framing the work in its institutional context. It prompts us to seek to understand how institutional frameworks shift or need to adapt to enable these processes. These questions and inquiries have been latent in our work but have become stronger and more intentional since engaging with EcoShape on the Building with Nature book."
Did you participate in COP26?
Justine: "We spoke during the first week of COP26 as part of a WWF-convened panel about our collaboration with WWF on an assessment of Nature-based Solutions for the Mekong Delta, a project we undertook with EcoShape's leadership and in partnership with Royal Haskoning DHV. The work focuses on project definition and laying the groundwork for stakeholder conversations and funding. We considered two distinct case studies, an inland river corridor site where we explored flood risk management through sedimentation, and a coastal site where we developed strategies for sustainable coastal zone management and a long-term framework for conservation of the mangrove belt. In both cases, we drew from our partners' experience and knowledge and asked, how sustainable livelihoods can go hand in hand with restoration efforts. The work required us to visualize the stakeholders, their challenges and opportunities, as well as where these projects could lead. The panel featured the Mekong work among other WWF projects and initiatives. It was terrific to reflect on this work as part of the larger conversation around building resilient Asian deltas."
Watch COP26 presentation:
What are some of your expectations of the EcoShape partnership?
Matthijs: "I hope we can continue to learn because there are so many fantastic people in this consortium. We are on a fast track of learning. It has been phenomenal co-editing the Building with Nature book. In that context, we could see our visual tools are helpful in summarizing and focusing the conversations around this type of work. We hope to continue these collaborations and show how design can be an integral element in many projects. Design can help you organize the different components and show how they can interact and create multiple benefits and levels of integration. People can see the value of Building with Nature in more complex environments such as urban places, as well as in creating a set of tools to engage stakeholders and communities to have the right conversations. We hope with this expertise we can help scale, replicate, and develop Building with Nature elsewhere."
Do you experience any push-back from the design community with Building with Nature?
Justine: "I have seen much more curiosity and interest than push back. It is always a valuable challenge for us to interrogate project scopes that prioritize grey infrastructure, minimize stakeholders or institutional context, and to think about Nature-based approaches or advocate for a process that might centre nature instead of centering traditional infrastructures. Within the design community, the focus has been on how we can make Building with Nature an integral part of all of our practices."
Matthijs: "In my teaching as a professor of Landscape Architecture and Architecture at the Weitzman School of Design at University of Pennsylvania, when I talk about Building with Nature with students they are extremely excited. This is really how the younger generation wants to work."
Does your academic experience impact your work at One Architecture? Do they complement each other?
Matthijs: "I think they benefit greatly from each other. I am not the only member of ONE who teaches; a few others do, including Justine. I not only teach studios but also lead research. The academic environment allows us, in similar ways to the Building with Nature consortium, to continue learning and finding the necessary partners to tackle these new complex problems that come with the climate crisis (and, as we are learning, the biodiversity crisis). We see that we need to learn to design infrastructure and there is no recipe yet as to how. We need to immerse ourselves in a diverse set of disciplines, viewpoints, lived experiences that help you understand these complex steps, but also help you learn how to be a good collaborative partner. I think a university is a place that offers that and where you can nurture that. Through the Building with Nature consortium as well as in our own office are places where we try and organize this collaboration."
What do you think are the next steps for Building with Nature and Design?
Matthijs: "One of the things we are interested in is the influence of the Dutch experience on Building with Nature for example its emphasis on flood risk. We see an opportunity for Building with Nature to venture more into questions around water supply or water quality. I hope that Building with Nature will continue to internationalize, as it already has begun to do. The Demak project is a glorious example, and especially in the global south there are many other applications for this approach. I also think the Building with Nature consortium can learn so much from the global south about indigenous approaches, as well as how to put communities at the center."
Justine: "Upscaling Building with Nature will necessarily develop an understanding of how strategies and approaches function in different landscape contexts, and with that centring and elevating traditional and ecological knowledge: this way of working is critical to grow a global practice with successful and meaningful outcomes."