The Building with Nature II research and knowledge program will be finalized in 2020. We have developed a lot of expertise together with end-users ranging from governments to NGOs and communities, which we will share with the rest of the world.
To connect with ecologists, engineers, landscape architects, decision makers and financiers, we are developing several products and activities. We kicked off this final year in Utrecht on 23 January. In small groups we discussed products to be delivered and brainstormed about actions to make impact (article continues below picture).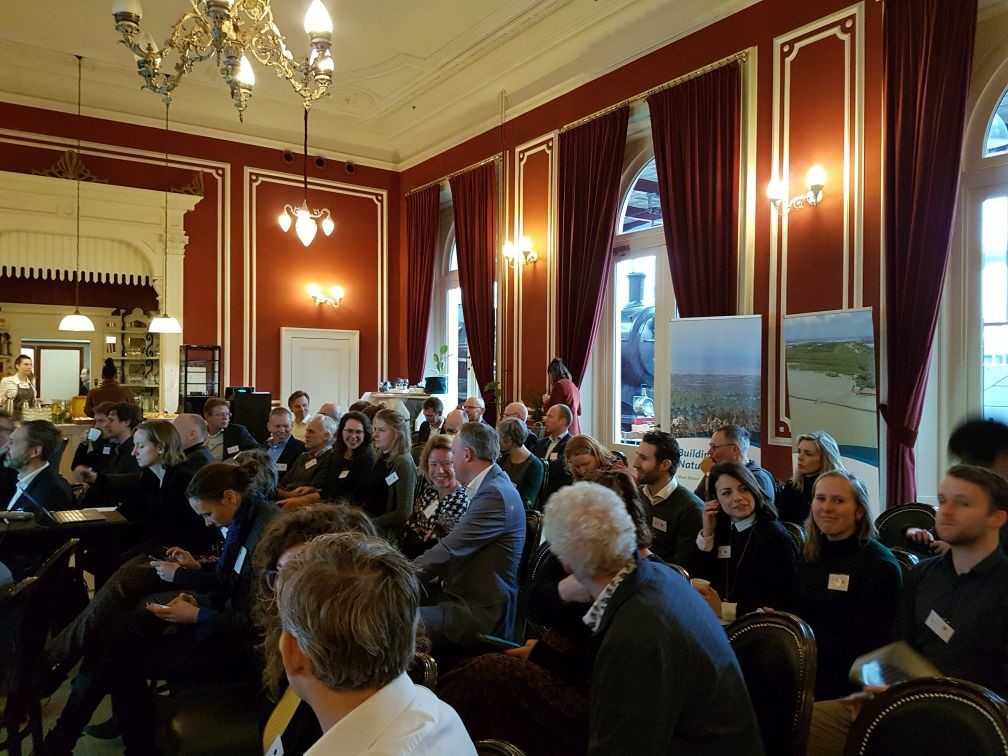 We will connect with end-users with the following products:
The Book of Concepts (working title) is the key product to be launched this year. It will present Building with Nature concepts in an accessible and attractive way. This book aims to inspire decision-makers to choose a BwN solution for the big challenges we face (e.g. climate change) over a traditional solution. Our Book of Concepts team has assigned OneArchitecture, a well-known landscape architecture firm based in New York and Amsterdam, with the task of designing and writing this book. A working group of engaged specialists is working together closely with One Architecture to get the book ready by fall 2020. The physical version of this book will be distributed in collaboration with a publisher. The digital, interactive version will become available on the EcoShape website.
Our current website www.ecoshape.org will be transformed into a web platform giving access to all EcoShape material: our guidelines, information about the pilot projects and the Book of Concepts. The digital version of this Book will be embedded in the new online platform as well as various products on BwN business case development. All our products and knowledge will be easy to find and accessible for a bigger audience by the end of this year. We will involve relevant partners in the production of our deliverables such as the Global Center on Adaptation (GCA).
We aim to launch these products during the Climate Adaptation Summit on October 22nd to be held in Amsterdam. At the summit, political leaders and business representatives from all over the world will be present. Together with our partners, we are planning a physical event in Amsterdam around the book launch where people can see our book and meet the EcoShape experts. Possibly we will organize field trips to completed BwN solutions in this period too.
Contribute?
Would you like to contribute to this event around 22 October? For example by informing people on our stand, giving a presentation or hosting an activity or excursion? Please contact: