The public awarded Ecoshape project manager Martin Baptist, senior scientist at Wageningen Marine Research, with the Public Award for the annual Prince Friso engineering prize.
The prize is awarded every year with an engineer that stands out for his or her expertise, innovative capacity, entrepreneurship and societal impact. The election was initiated by The Royal Netherlands Institute of Engineers.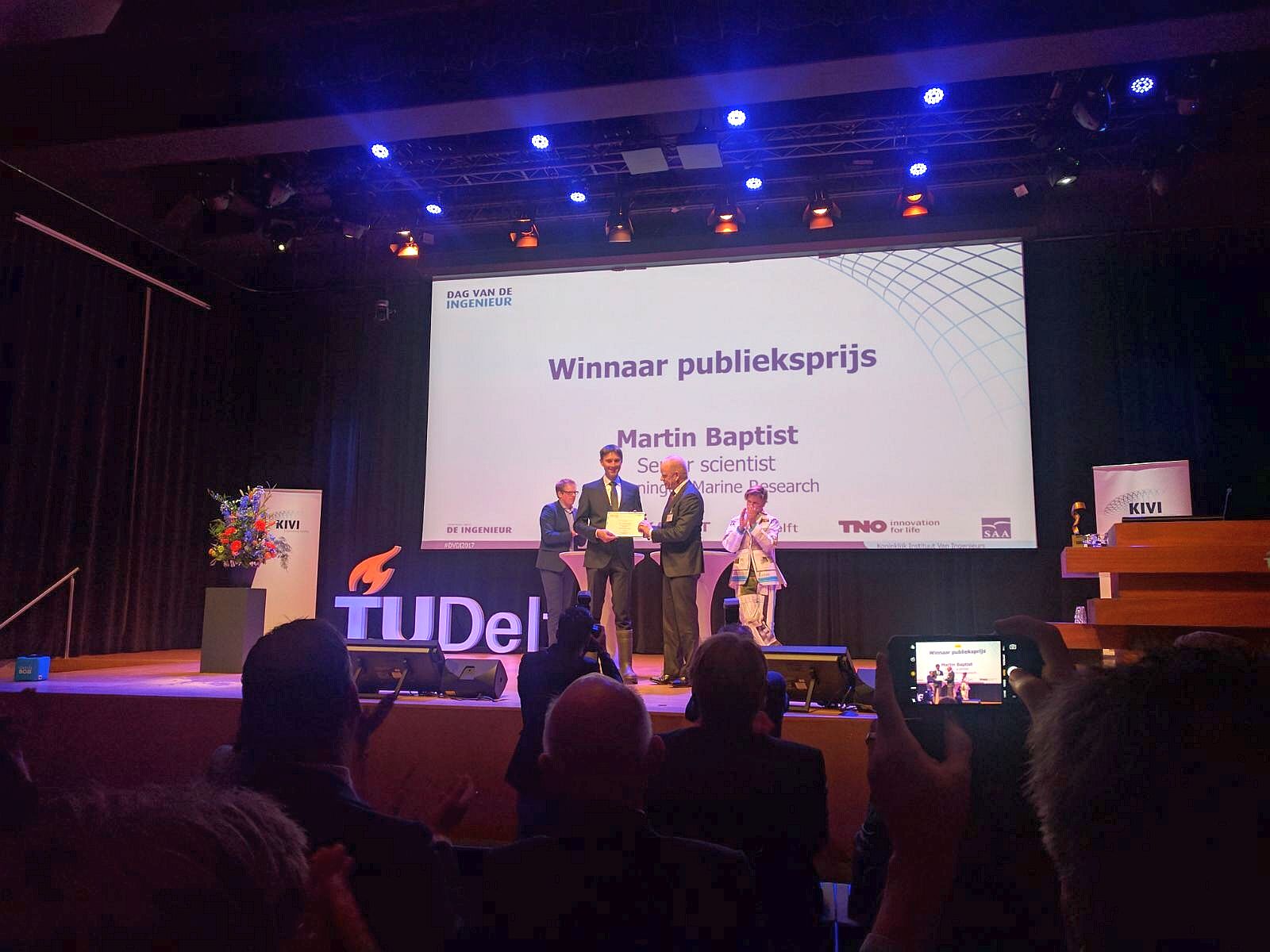 Martin Baptist has proven to be a great ambassador for the Building with Nature philosophy.
He works as a project manager for the Mud Motor project and is involved in the Sand Motor project as a researcher.