On October 4th Dutch minister Cora van Nieuwenhuizen visited the demo-version of the Kleirijperij (Clay ripener) at the bi-annual Innovation Expo in Rotterdam.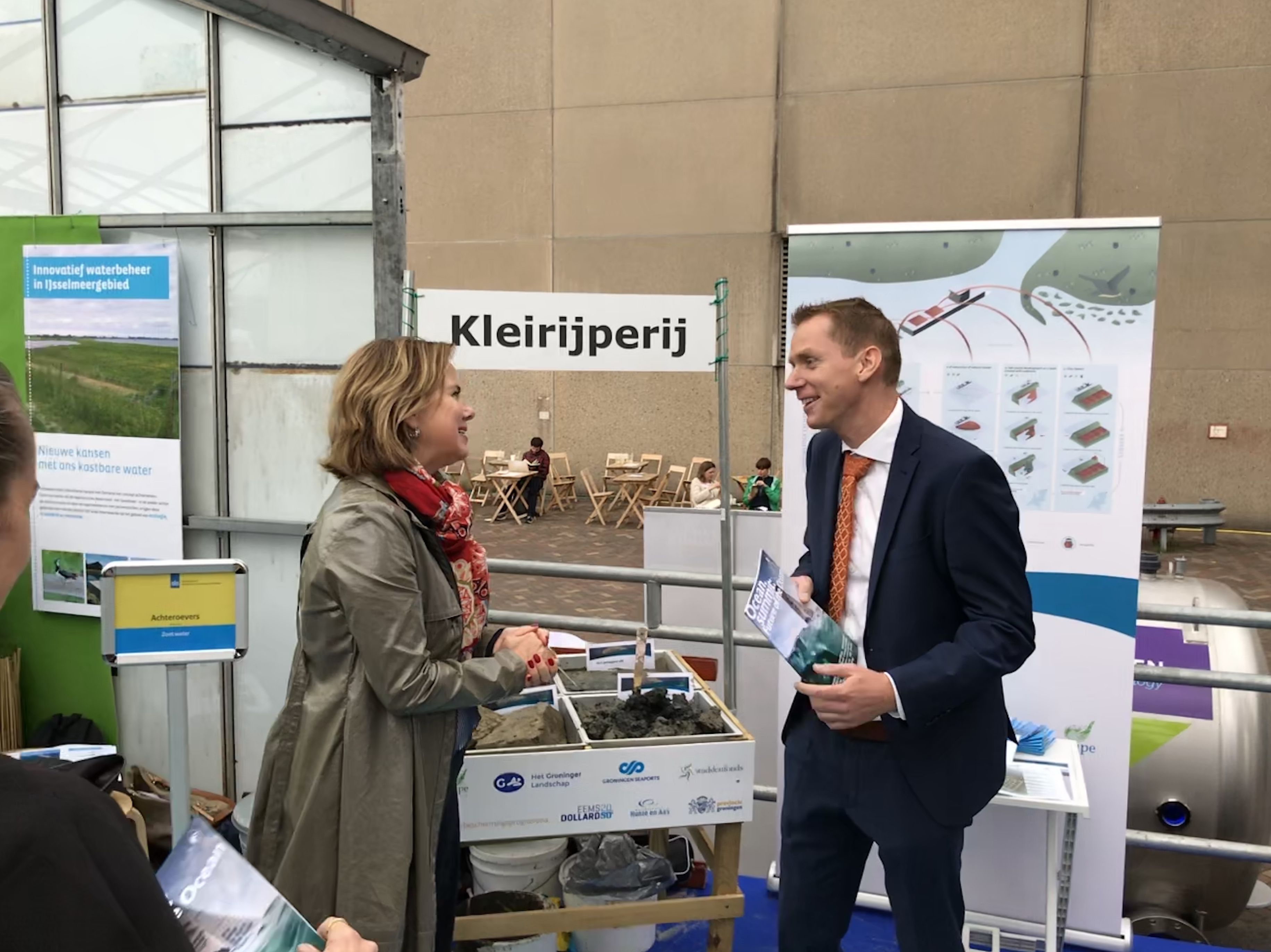 Erik van Eekelen, program manager at EcoShape, presented the project to her. She was very interested in the ripening process and expressed that she'd like to visit the actual project site.
The Kleirijperij pilot is a project to reuse dredged sediment from the Eems-Dollard estuary. Collecting sediment estuary and converting it into clay soil creates a win-win situation: the water quality improves and there is more clay soil for reinforcing dikes and raising farmland.
Read more: