The test site near Delfzijl for the research of salt marsh development was opened on November 2nd. This location serves as a testing ground in the next 3 years. Researches are testing what the best way is for salt marsh development in several trial sections. The project is part of the Eemd-Dollard 2050 Programme and is a collaboration between the municipality of Delfzijl and EcoShape. The Waddenfonds is co financer.
Until the end of 2020 we will monitor the salt marsh development and analyse the morphological and ecological development. The results enable us to advise what the best initial situation is when creating salt marshes. Salt marshes are valuable nature areas and reduce the effects of land subsidence and sea level rise. The knowledge developed by researchers is applicable on national as well as international level.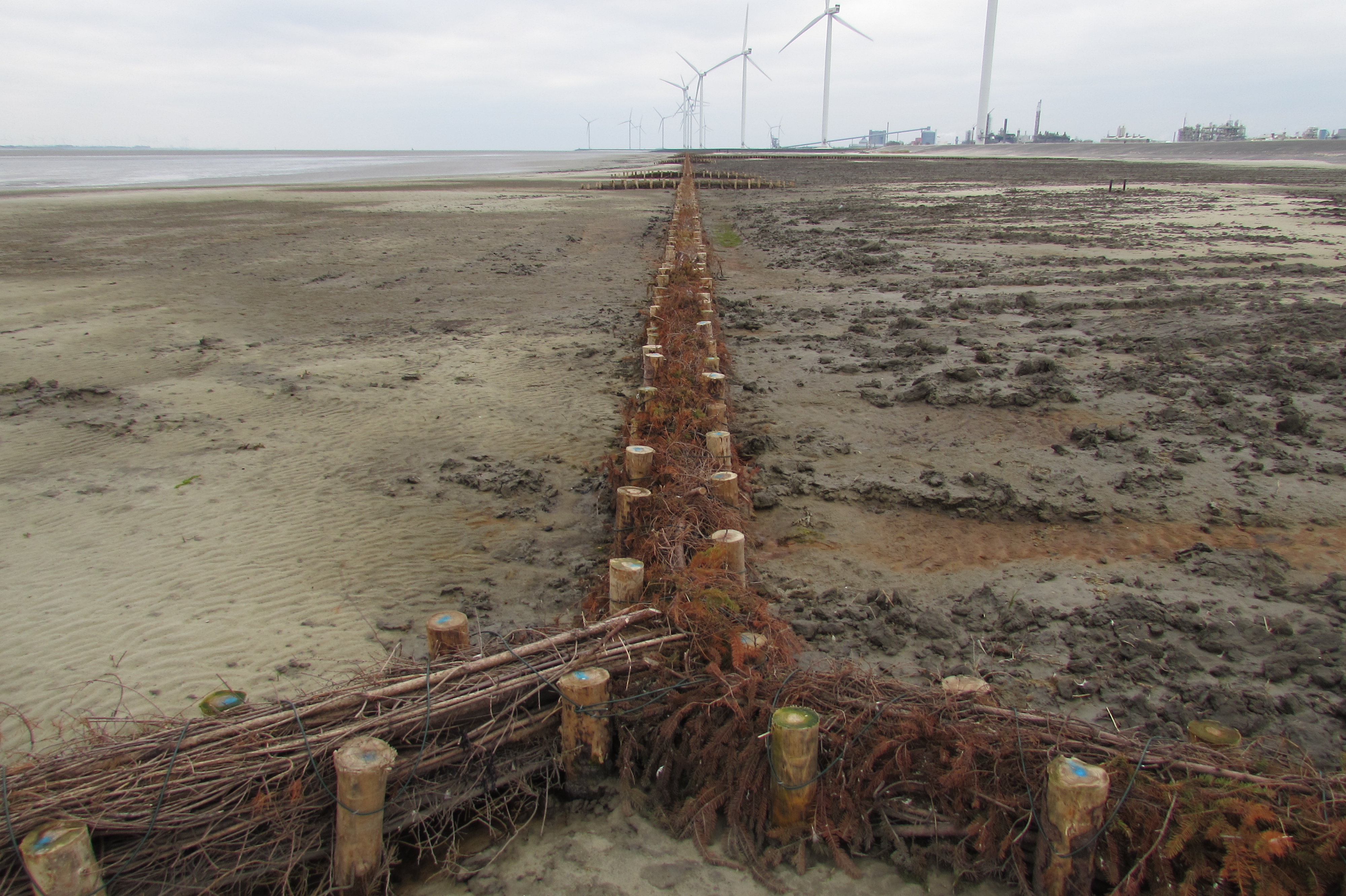 In the experiments we vary with different sand-sediment ratios for the soil and we research whether or not it is effective to sow samphire seeds on the salt marshes. These experiments do not take place on the usual scale of 2 square metre trial sections, but in 3 trial sections as large as 9,000 square metres.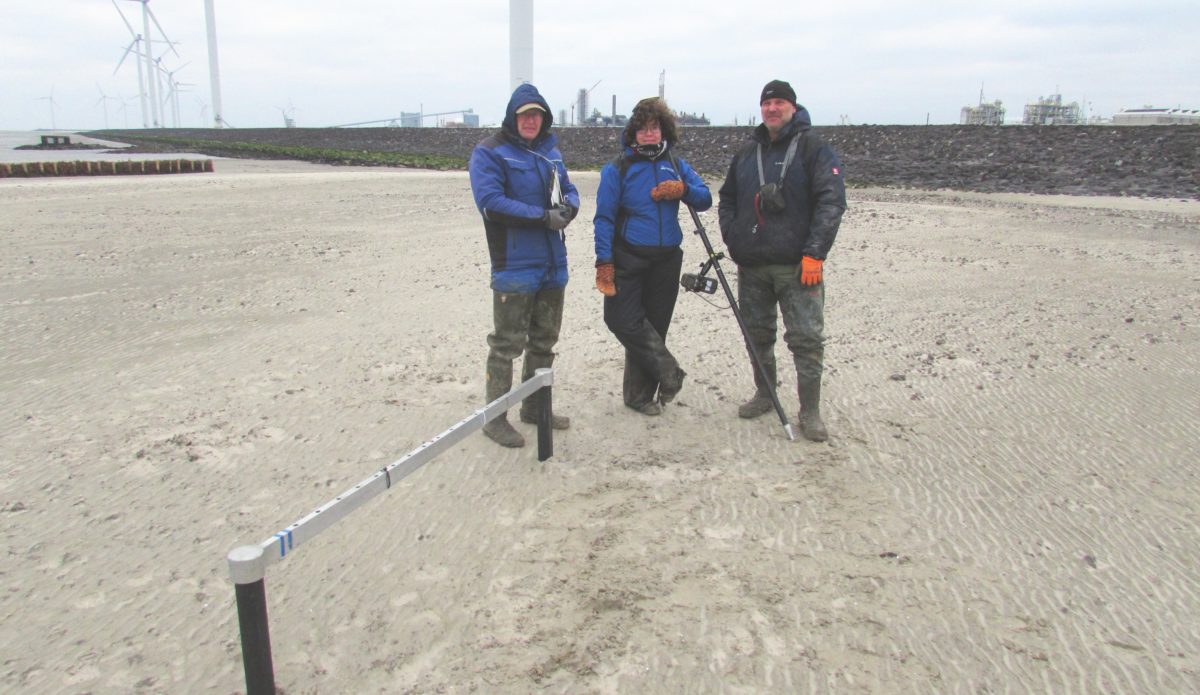 We measure sedimentation and erosion in each trial section to study salt marsh growth.. In order to follow the development, these measurements will be repeated regularly. In May 2019 we will sow parts of the trial sections with samphire seeds.
The municipality of Delfzijl wants to improve the ecological quality of its coastal area, while at the same time enhancing liveability and attractiveness of the area. Royal HaskoningDHV, Arcadis, Wageningen Marine Research and Deltares, as cooperating partners within EcoShape, developed an ecodynamic vision for the before mentioned goals based on the Building with Nature approach, with a beach, salt marsh park and salt marsh.