'With Nature' initiatives such as Working, Building, or Engineering with Nature have a potentially important role to play in dealing with climate change. These initiatives are well-suited to taking the understanding of climate parameters such as sea level rise and increased precipitation as the starting point for reducing vulnerability and improving resilience.
Conference
The role the u2018With Natureu2019 initiatives can play in climate change mitigation and adaptation will be explored as part of the forthcoming Navigating a Changing Climate conference being organised by the PIANC-led Think Climate coalition. rnThis conference, to be held in Brussels, Belgium on 27th u2013 28th March 2017, includes presentations in the integration session amongst others from EcoShape, Birdlife International, and the US Army Corps of Engineers, (USACE) – the latter featuring the Horseshoe Bend project (scroll down to read more).rnEcoShape will contribute to one of the side events.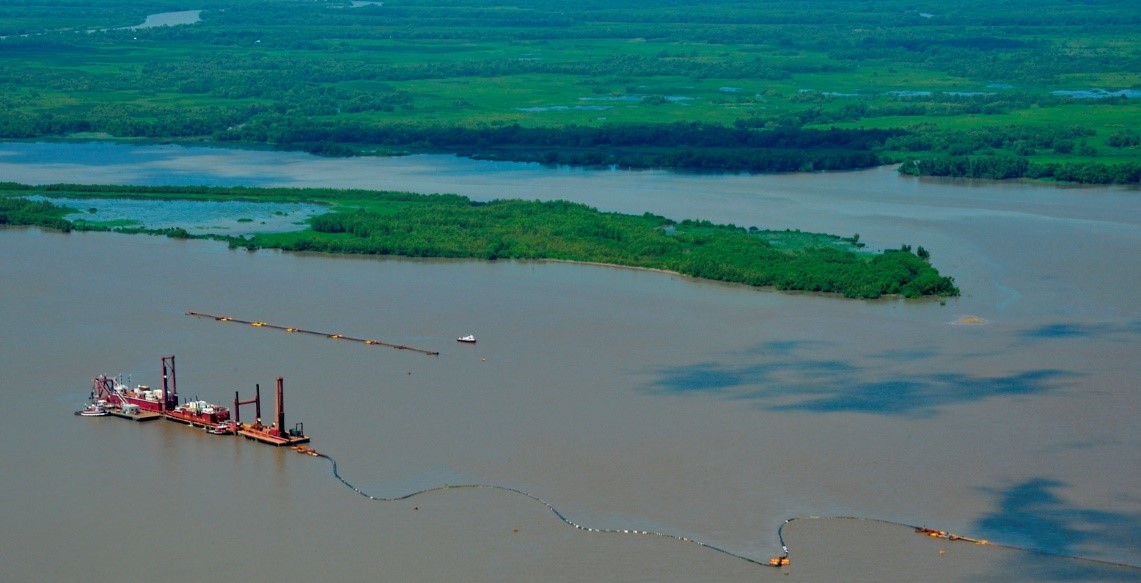 Horseshoe Bend Project
With Nature is not only relevant to climate change adaptation. It can also be used to reduce emissions and help to mitigate the effects of climate change. The US Army Corps of Engineers Atchafalaya River u2018Horseshoe Bendu2019 Engineering with Nature project, for example, delivered some unexpected benefits: not only did the habitat that developed on this mid-river island beneficial use site prove extremely valuable in terms of species diversity, but the newly established vegetation also promoted carbon sequestration. A truly win-win initiative.
Think Climate coalition
The conference is organised by the Think Climate coalition