The CO2 Board is working on cleaner hydraulic engineering projects
As of 2016 the CO2 Board is a cluster within EcoShape's Framework program. The goal of this cluster is to use Building with Nature design methods to realize a 20% lower CO2 footprint in hydraulic engineering projects, compared to traditional methods.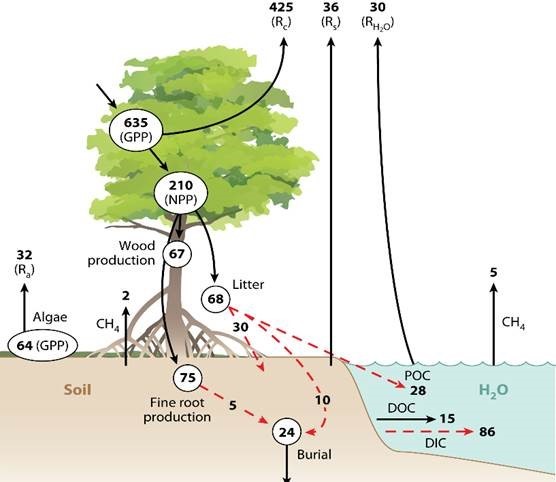 Tools
The partners in the cluster are working on tools that enable them to assess to what extent Building with Nature solutions contribute to the reduction of the CO2 footprint of projects. During the construction of hydraulic works almost always CO2 is released by the equipment used, although this equipement is getting ever cleaner. Building with Nature projects have a larger capacity for capturing CO2 compared to traditional hydraulic engineering projects, because they stimulate development of vegetation in the form of for example salt marshes, reed or mangroves.
One of the activities is the development of a tool which companies can use to determine the CO2 footprint of their works. The challenge here lies in collecting the right data to use as input for the tool. EcoShape monitors the progress of all projects and assists the project managers with the measurements in projects.
In order to develop the tools, organisations with various expertise have joined together, including Boskalis, Van Oord, Wetlands International, Stichting De Noordzee, Arcadis, Witteveen + Bos, Deltares and Rijkswaterstaat.
Gijs Hendriks (Boskalis) and Floris van Nouhuys (Van Oord) are the leaders of this cluster.
Contact