On 27 May, millions of samphire (salicornia) seeds were sown on the pioneer salt marsh along the coast of Delfzijl in the far Northeast of the Netherlands. This salt marsh is a test location for salt marsh development to counter the effects of sea level rise. Commissioned by the municipality of Delfzijl, researchers from EcoShape are experimenting here with various methods to stimulate salt marsh growth.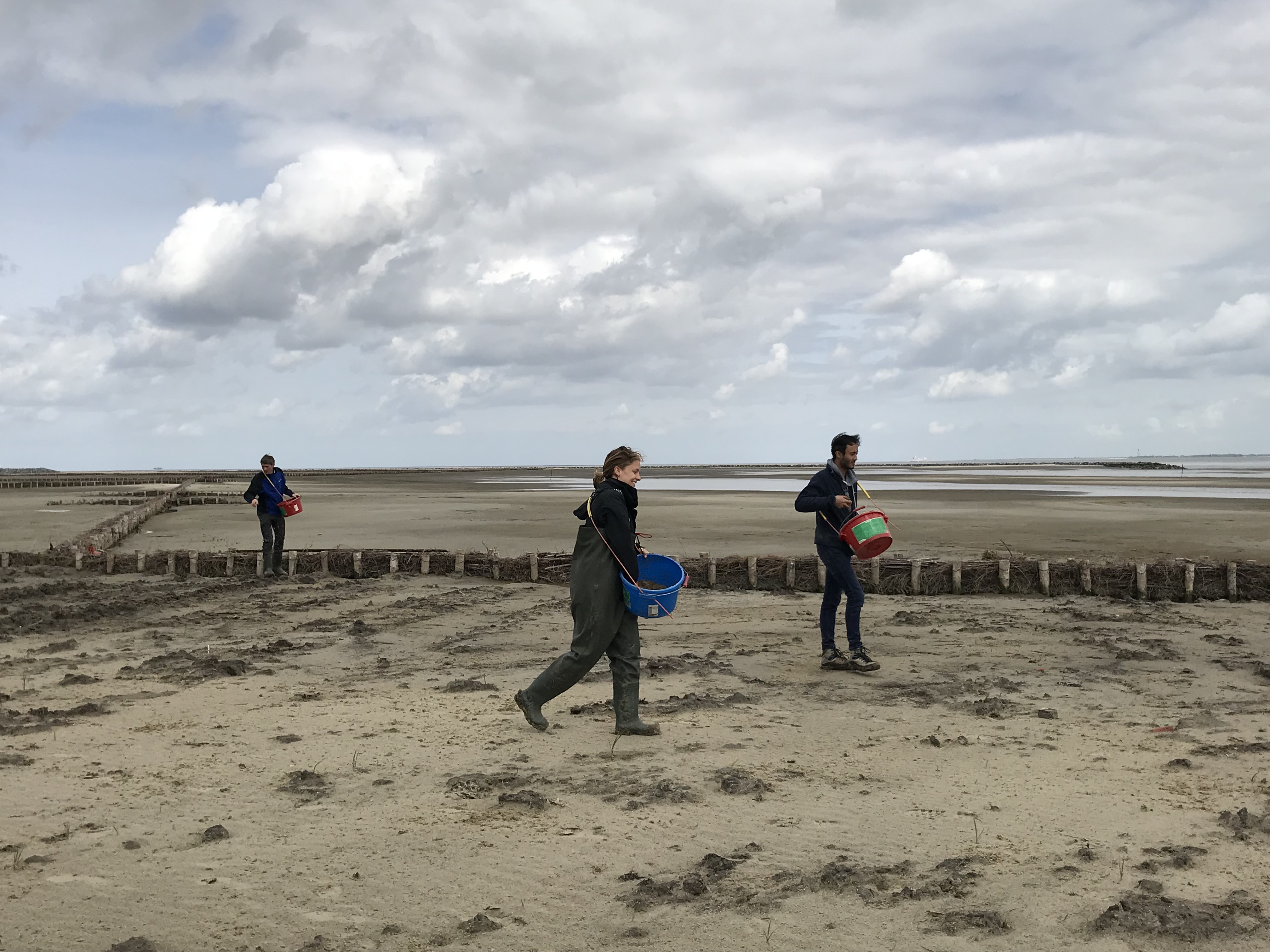 The pioneer salt marsh is divided into test sections that differ in the ratio of sand to clay, the natural supply of samphire seed and sown-in samphire. "The world of economy and ecology comes together beautifully in the Marconi project in Delfzijl," said deputy mayor Jan Menninga. 'The fact that we can also develop knowledge with this investment in a nature reserve makes the project unique. We are proud of it. A joint approach pays off, as we see here in Delfzijl '.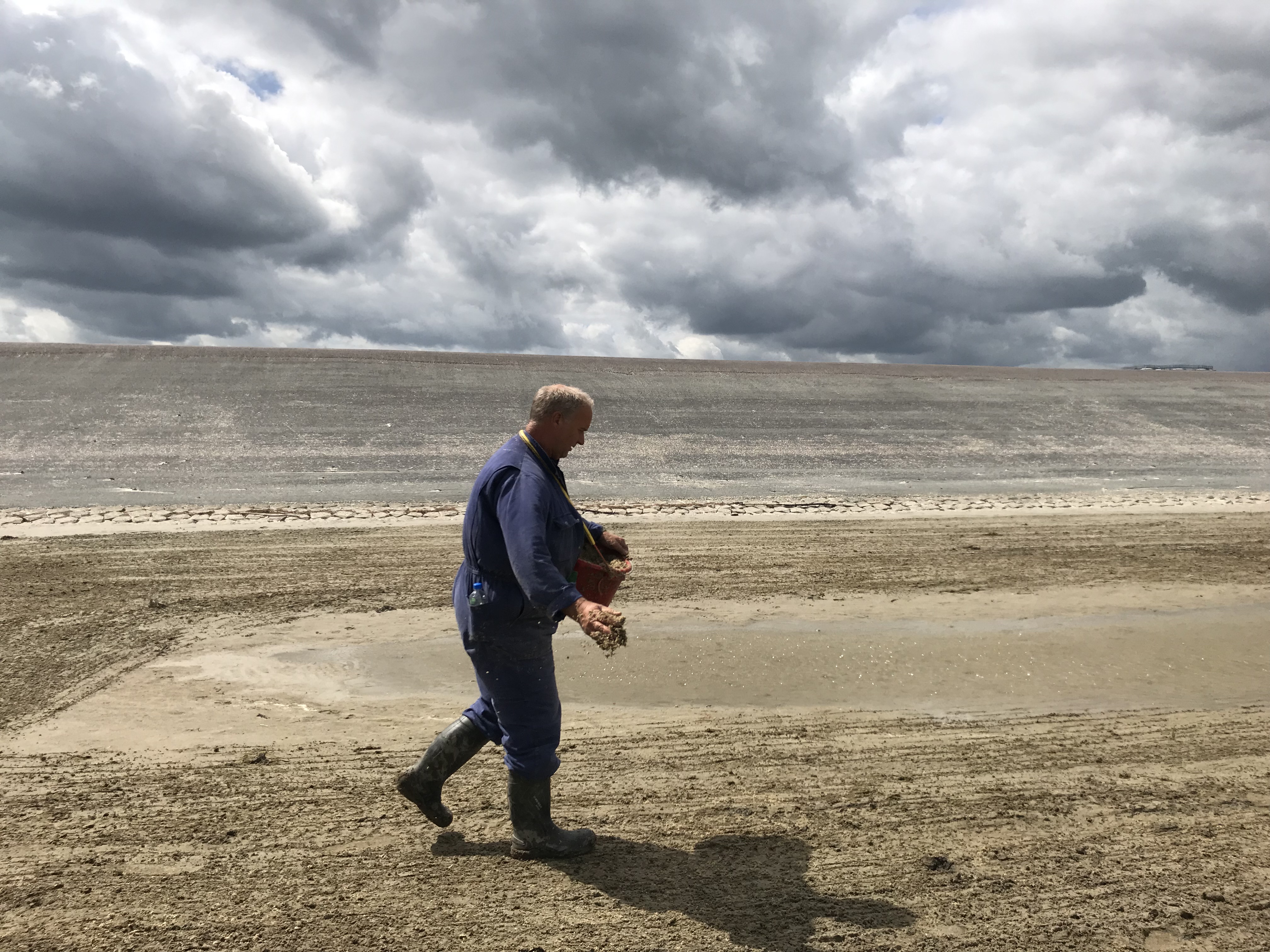 Salt marshes are a valuable nature area and an attractive habitat for plants and animals. They limit the effects of subsidence and sea level rise. Moreover, they capture CO2. Salt marshes improve water quality, increase coastal safety through their wave-inhibiting effect and increase the attractiveness of the coast.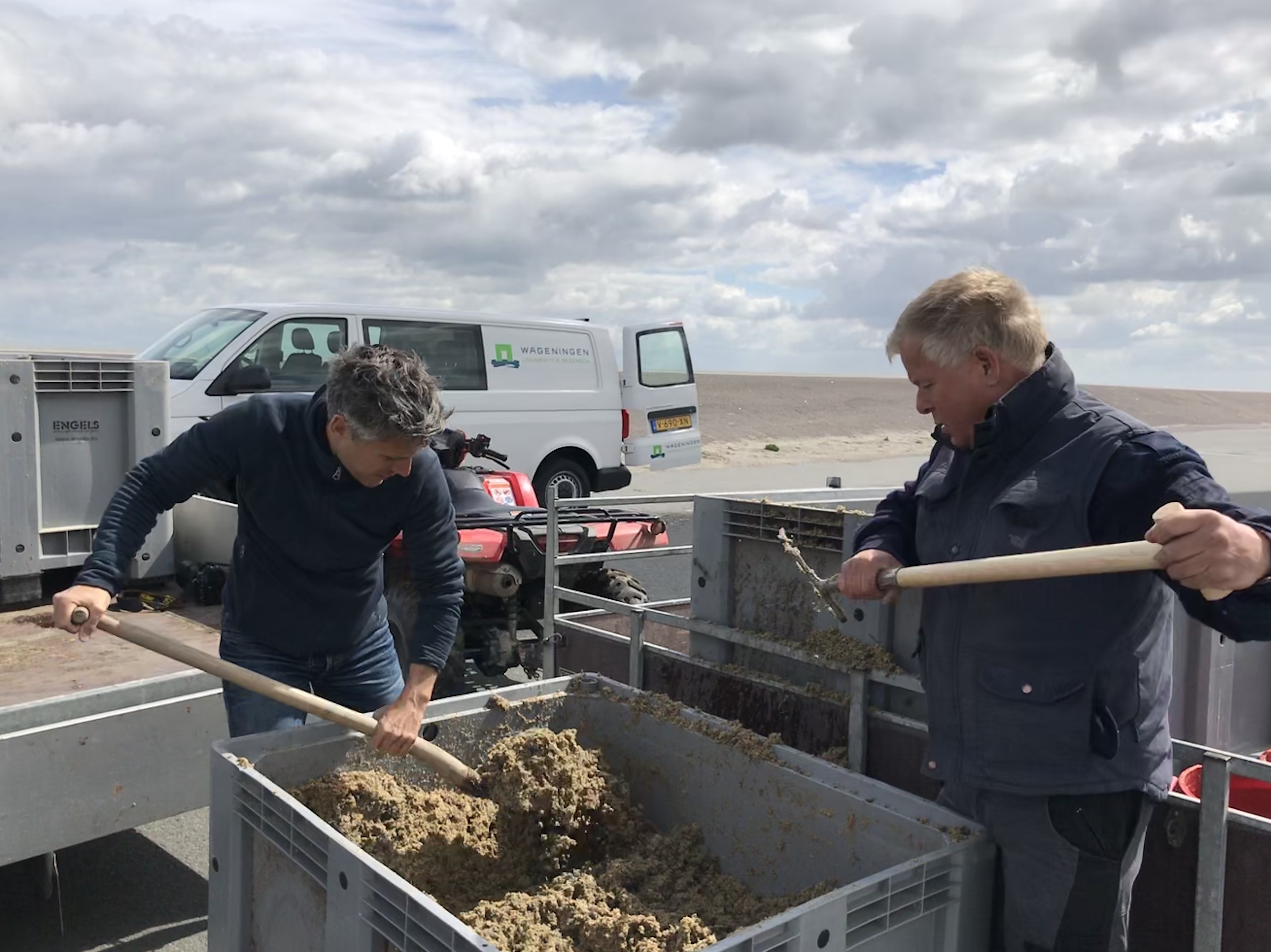 Natural salt marshes have disappeared in various places in the Netherlands and abroad, due to human intervention. EcoShape develops knowledge to stimulate salt marsh growth in the most natural way possible, by building with nature. This knowledge can be applied in other places.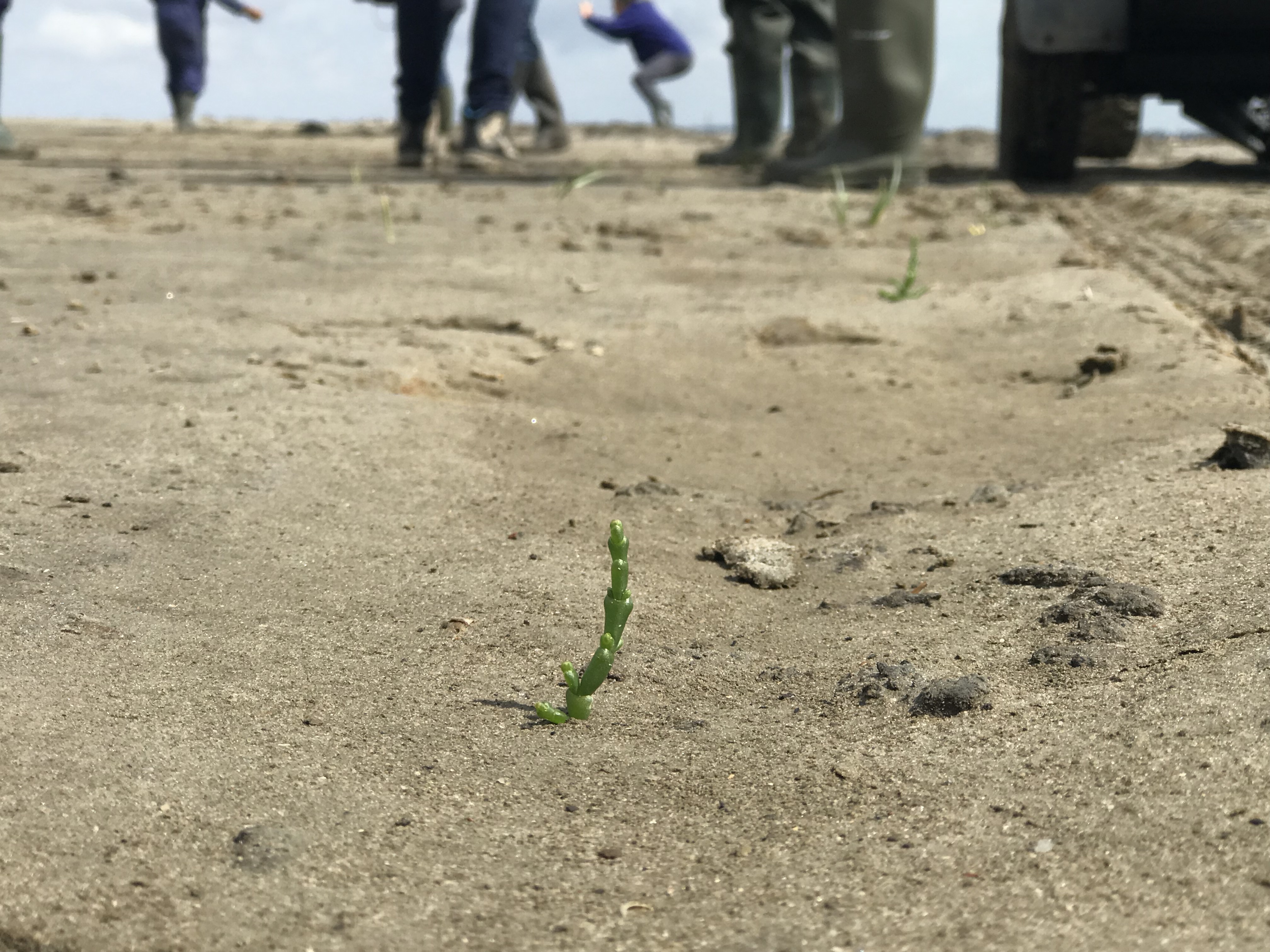 Researcher Martin Baptist of EcoShape: 'We created a salt marsh with sand, clay and plants as ingredients. We do not yet know the best recipe, such as what quantities and proportions lead to the best results? What equipment can you use and what is the preparation time? We use ancient methods for the construction, such as harvesting and sowing of samphire and an antique straw cutter. When measuring, we also use advanced measurement techniques to follow the salt marsh formation."
The municipality of Delfzijl is working together province of Groningen and EcoShape. EcoShape partners Wageningen Marine Research, Royal Haskoning DHV, Arcadis and Deltares carry out the research on the pioneer salt marsh. The Wadden Fund, the province of Groningen and EcoShape jointly fund the research.