When Building with Nature Indonesia began as a small-scale pilot project in 2013, the objective was to test the capacity of permeable structures to stimulate sedimentation and support natural mangrove restoration. It expanded through the following year while maintaining its focus on physical measures. At the same time, the Wetlands International Indonesia field team worked to build further capacity among community groups in nine villages along the Demak coast.
The project's Coastal Field School focused on building local capacity through knowledge of the natural system, mixed mangrove aquaculture, and alternative livelihoods. This program yielded a major achievement in 2017, when eleven community groups signed on to Bio-rights contracts, representing three hundred villagers. Supported by funding associated with the contracts, the communities implemented sustainable aquaculture and livelihood revitalization measures while pursuing mangrove restoration along the coast and rivers. All parties agreed to convert some aquaculture ponds back to mangroves to prevent further erosion, a prospect which had previously been unpopular. This demonstrated a new engagement with coastal restoration and aquaculture revitalization and signaled commitment to cocreating a sustainable future. The agreement helped to align the separate initiatives. Two distinct physical interventions—the permeable structures and the mixed mangrove aquaculture ponds—were linked by a social finance mechanism. The integration represented a major step forward for Building
with Nature. In this roundtable, Demak community members and leaders reflect on their changing landscapes and the specific contribution of Building with Nature to sustainable economic development.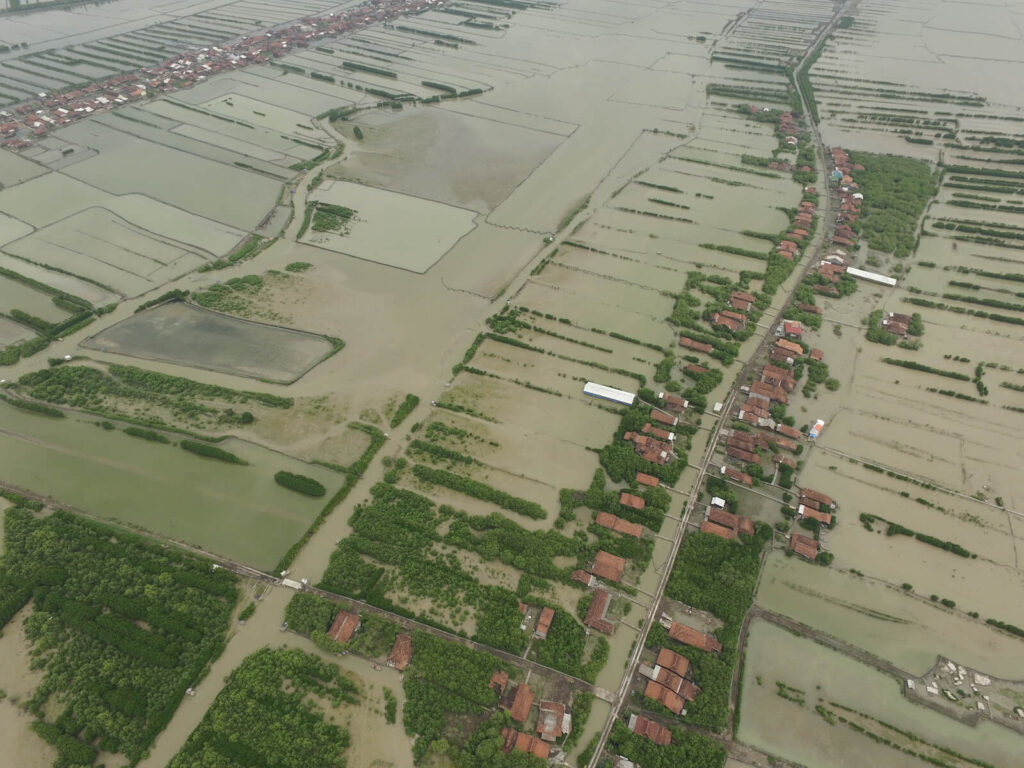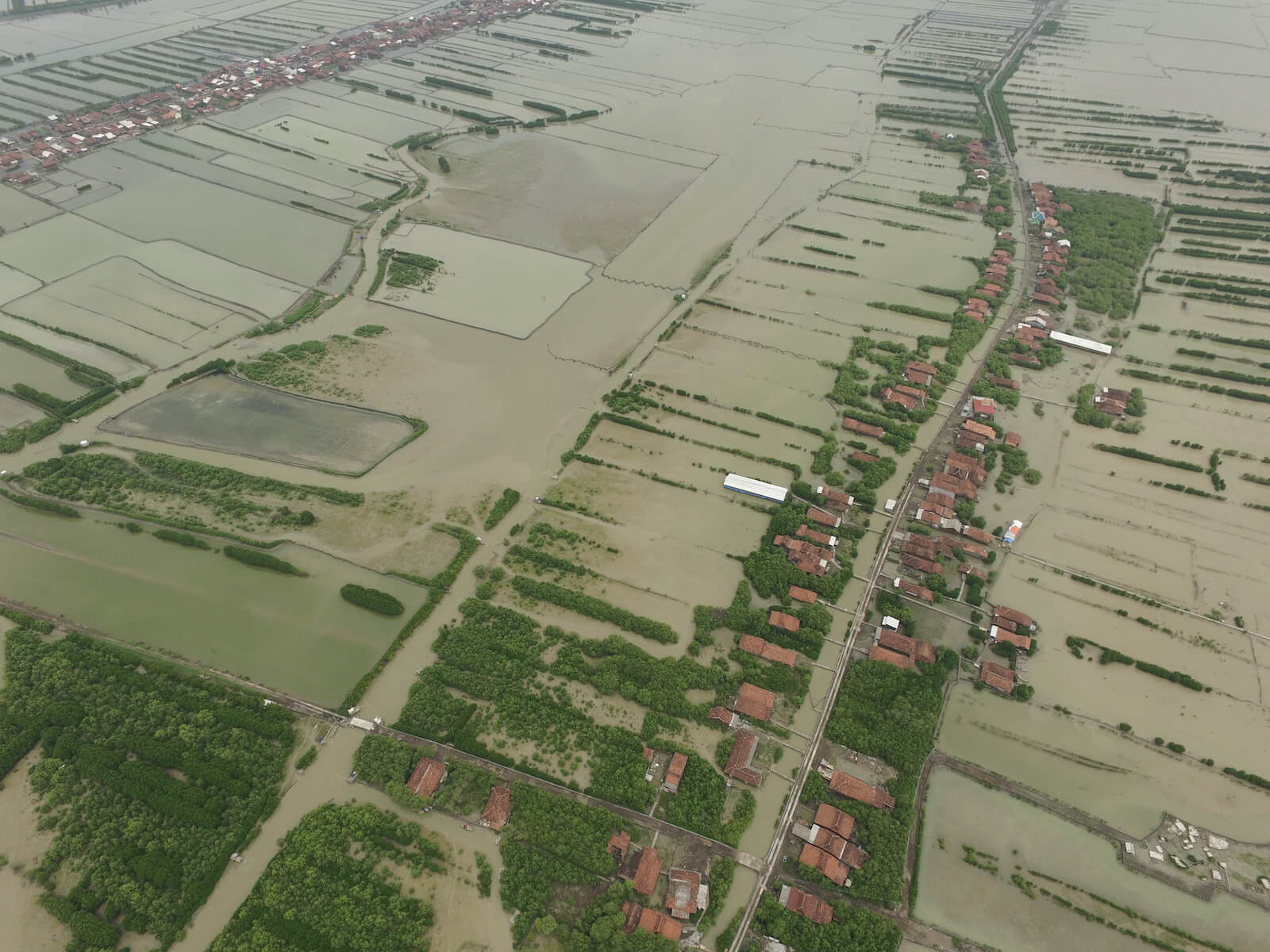 "I grew up in the 1960s, when the sea was more than a mile away. Then the flooding began . . . when the high tides came and wiped out all those rice fields, we had no choice but to transform our land into fish ponds."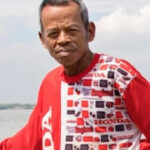 Slamet
Fisherman and member of Barokah community group, Timbulsloko village
"I bought ten hectares of ponds here in 2004, but three years later they were swept away. If God wants it to happen, it will. You have to accept it. But I do not want my neighbors to experience the same thing, so I want to stop the sea coming in."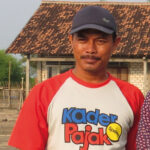 Nor Khamed
Deputy to Maskur and member of Onggojoyo Jaya community group, Wedung village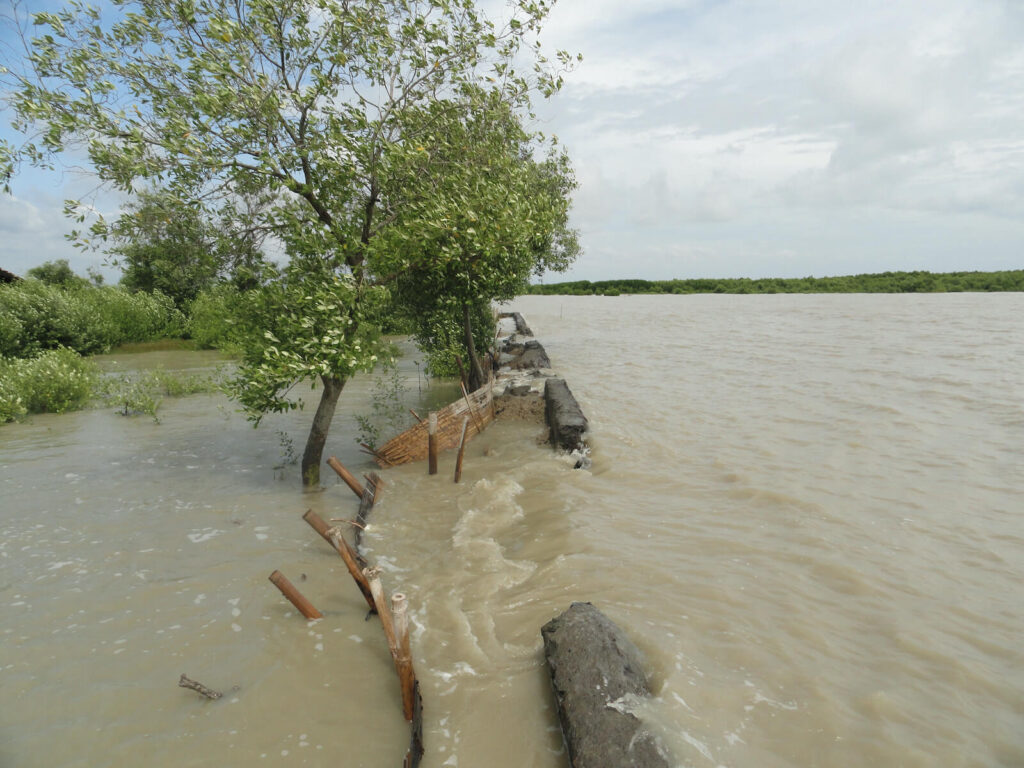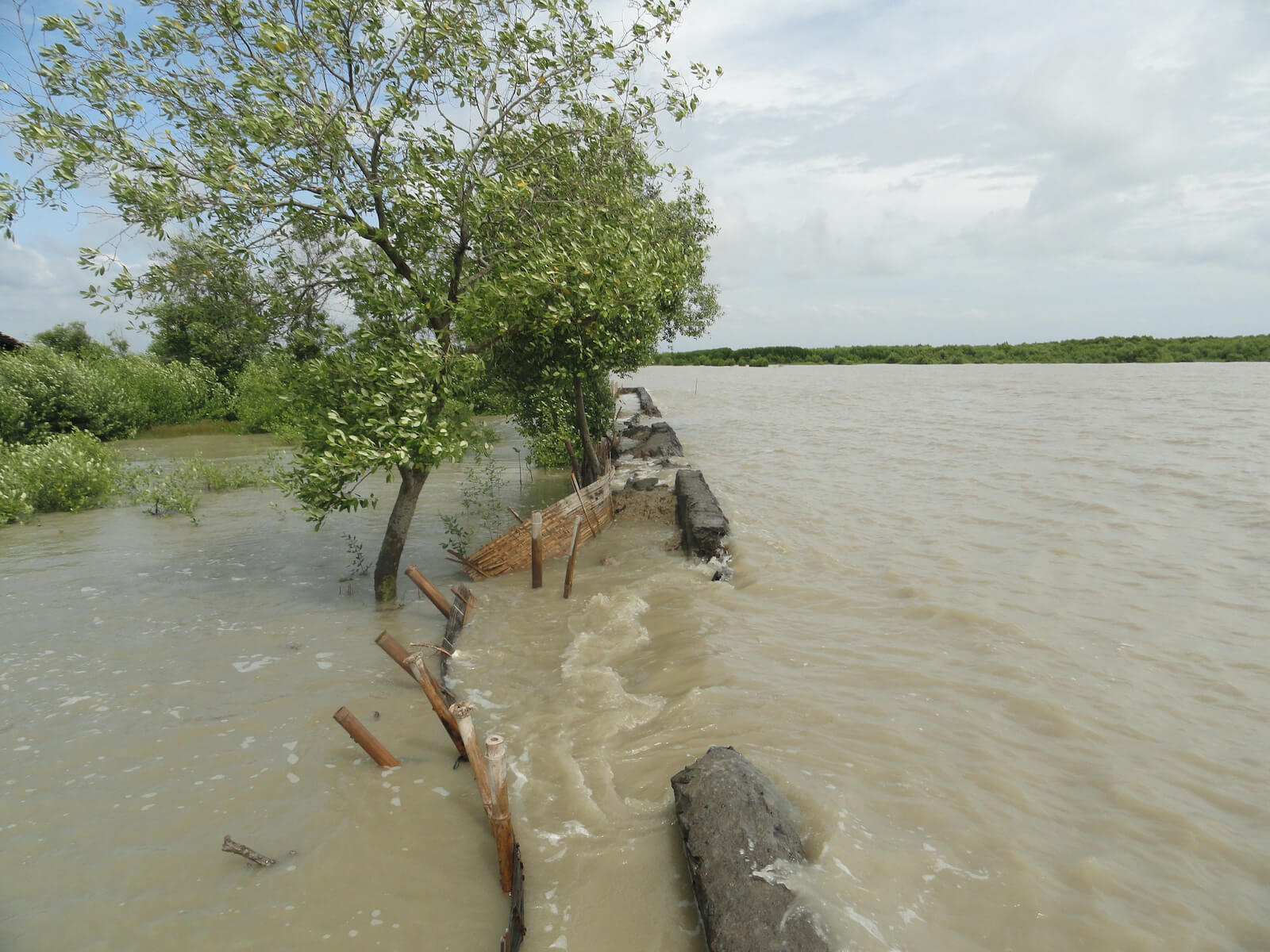 "Our parents warned us that we should protect the mangroves. They said the mangroves provided many benefits, like the oysters, crabs, and fish among their roots, as well as protection of the coastline. But our people wanted to make money and feed their families."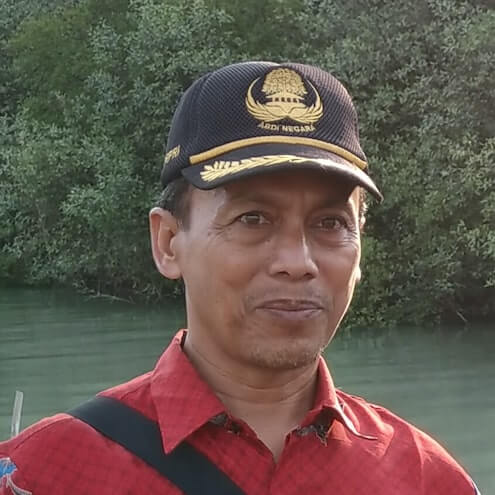 Mat Sairi
Head of Barokah community group, Timbulsloko village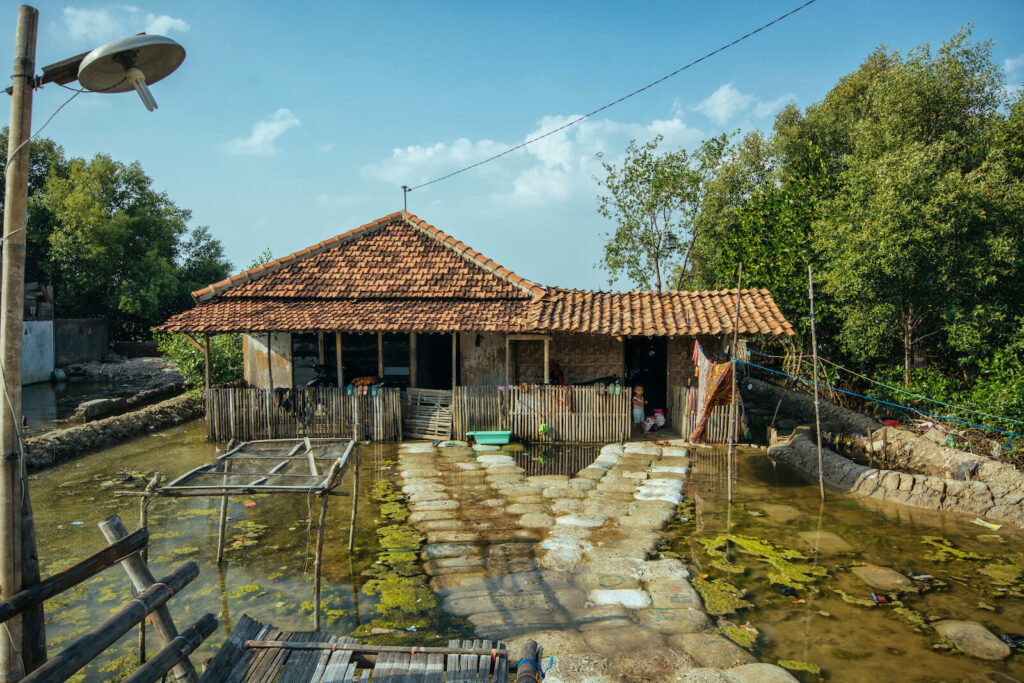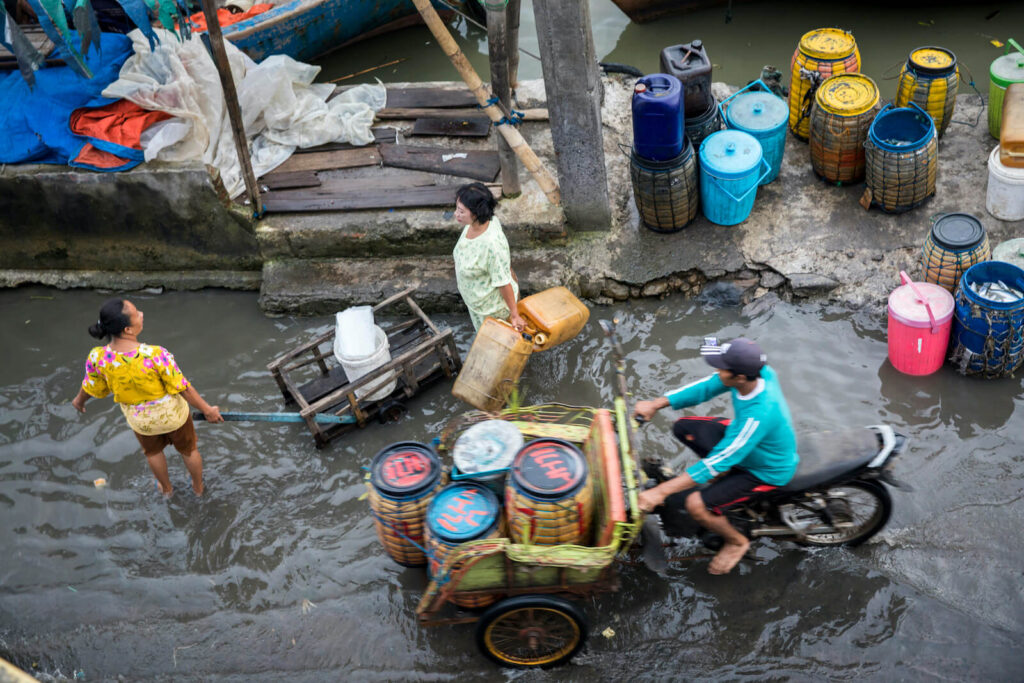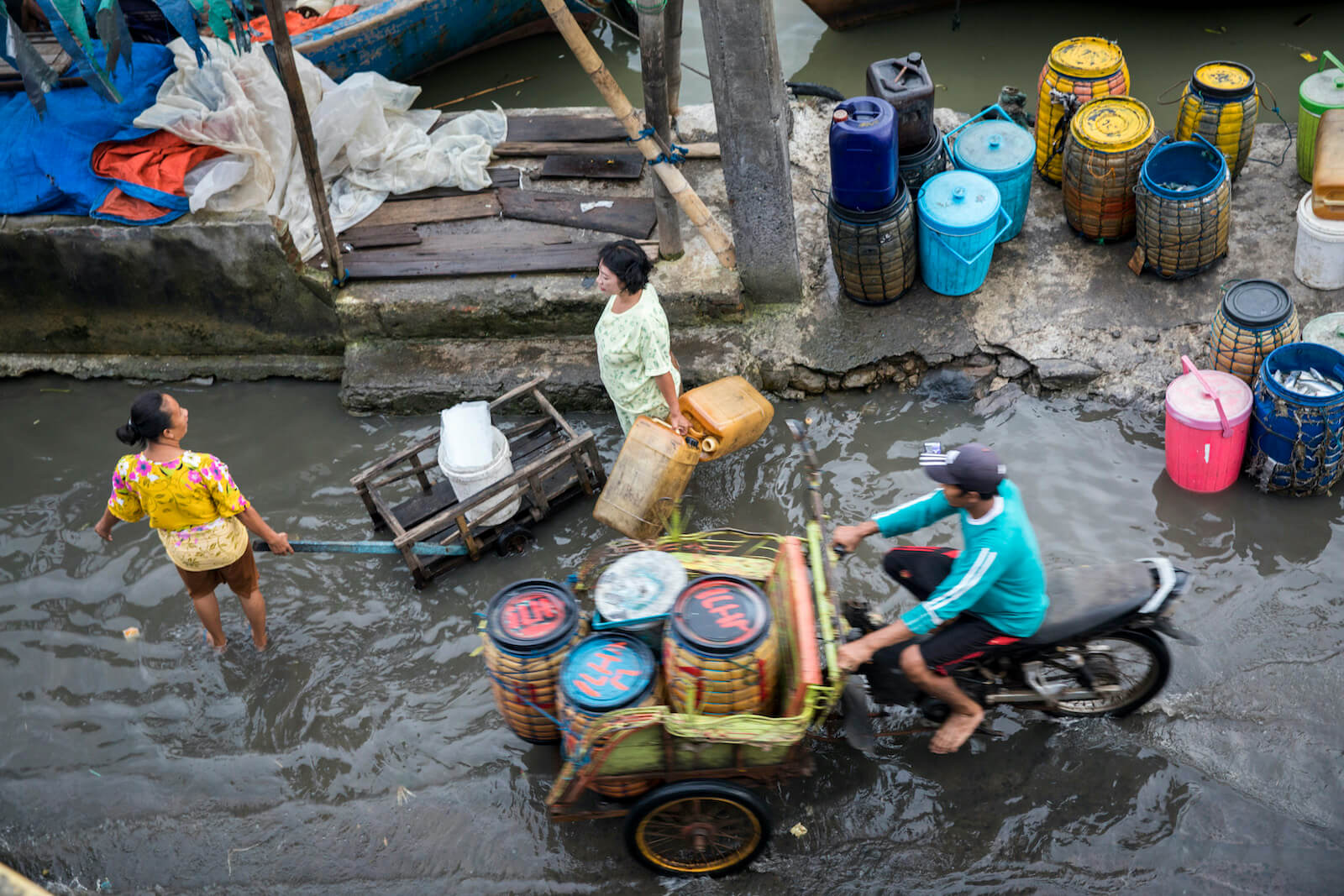 Building resilient coastlines and communities depends on a multi-stakeholder approach, one that pairs physical intervention with sustainable land uses for inclusive economic growth. Mangroves require stable coastal conditions to repopulate areas that have been deforested. Mangrove greenbelts provide multiple benefits for local economies: coastal protection, nurturing fisheries, and supporting ecotourism.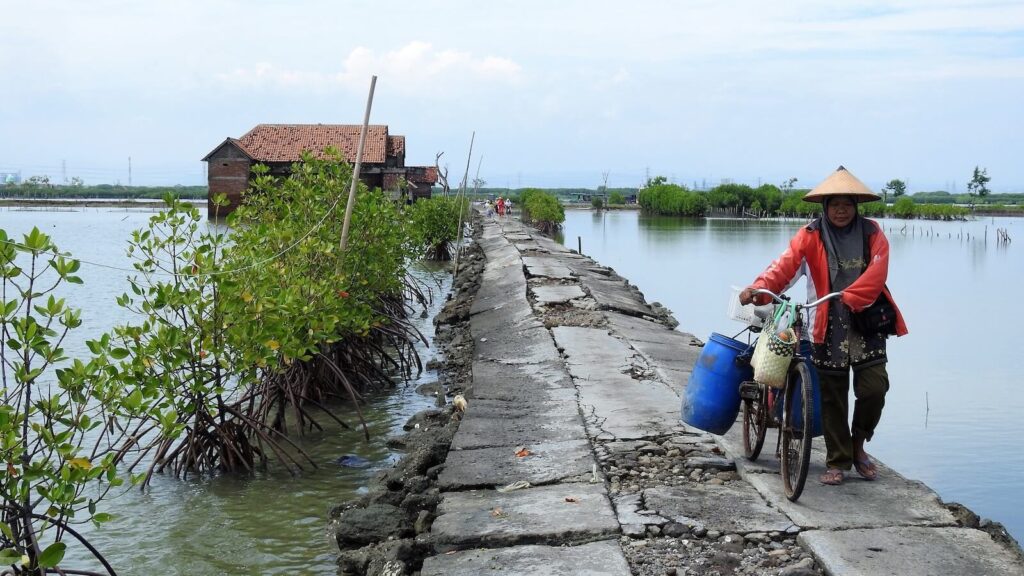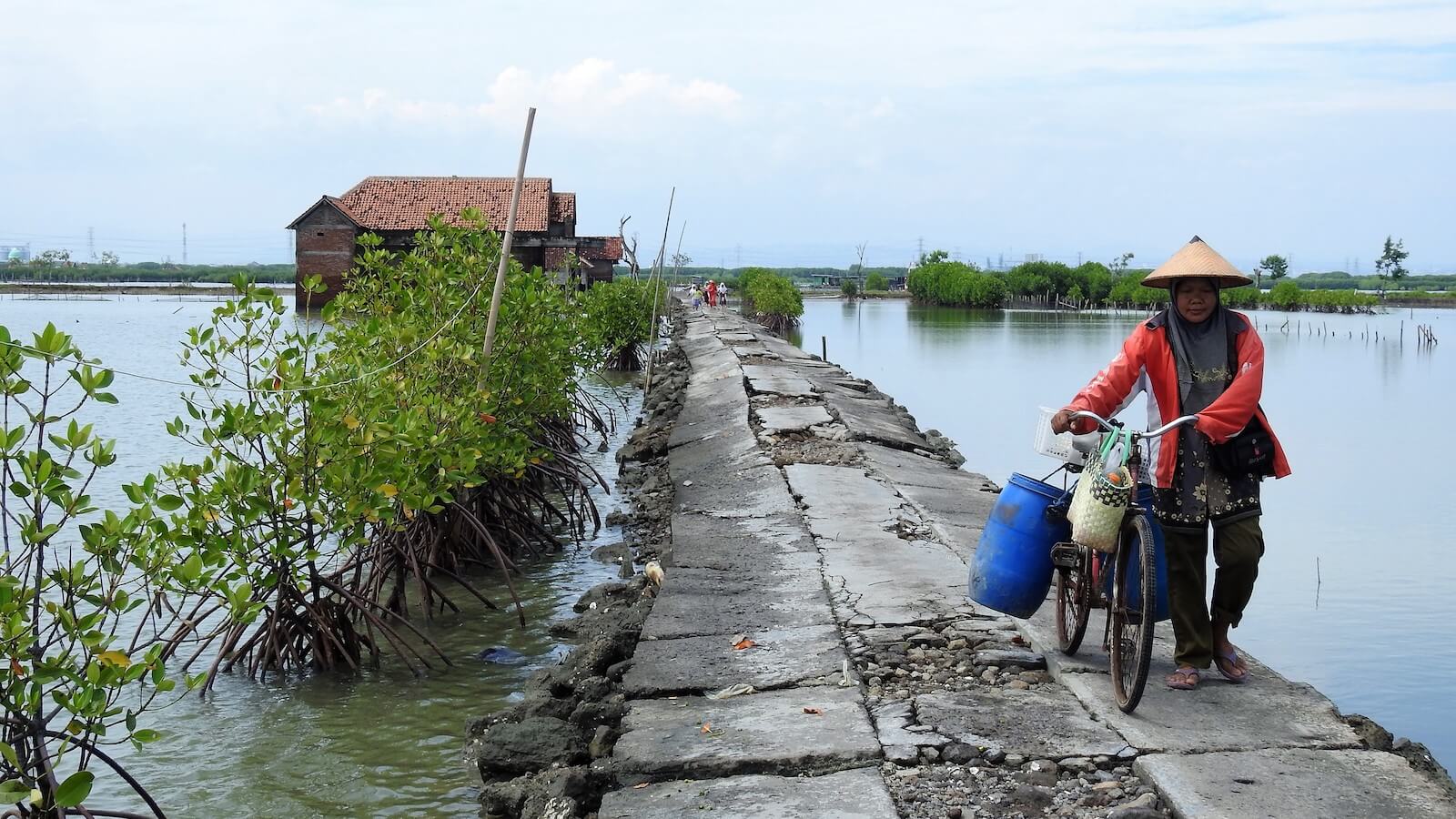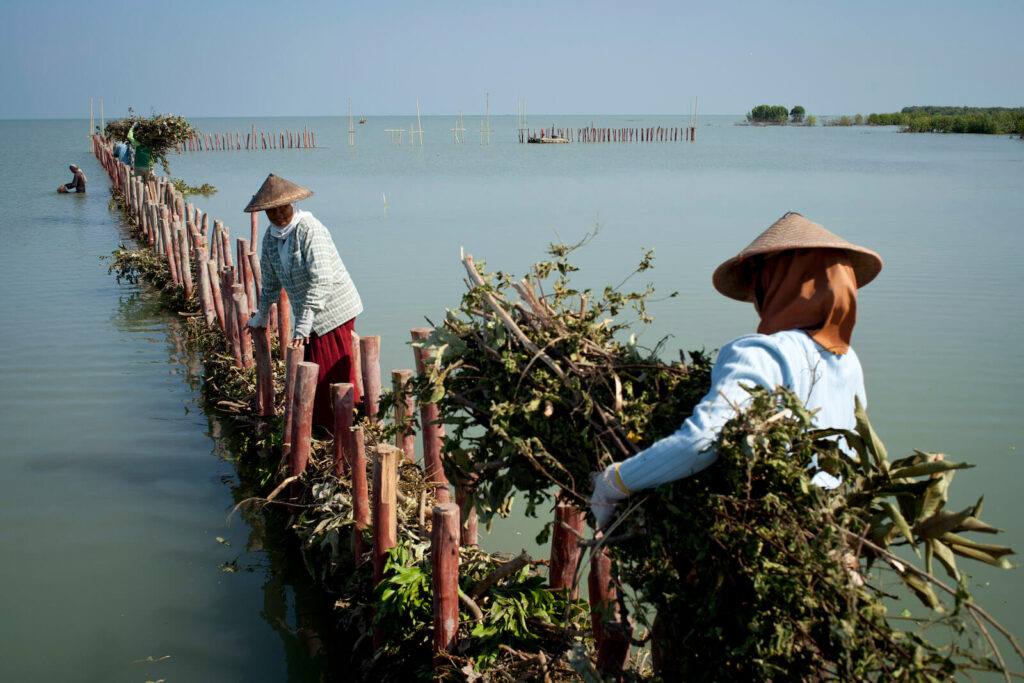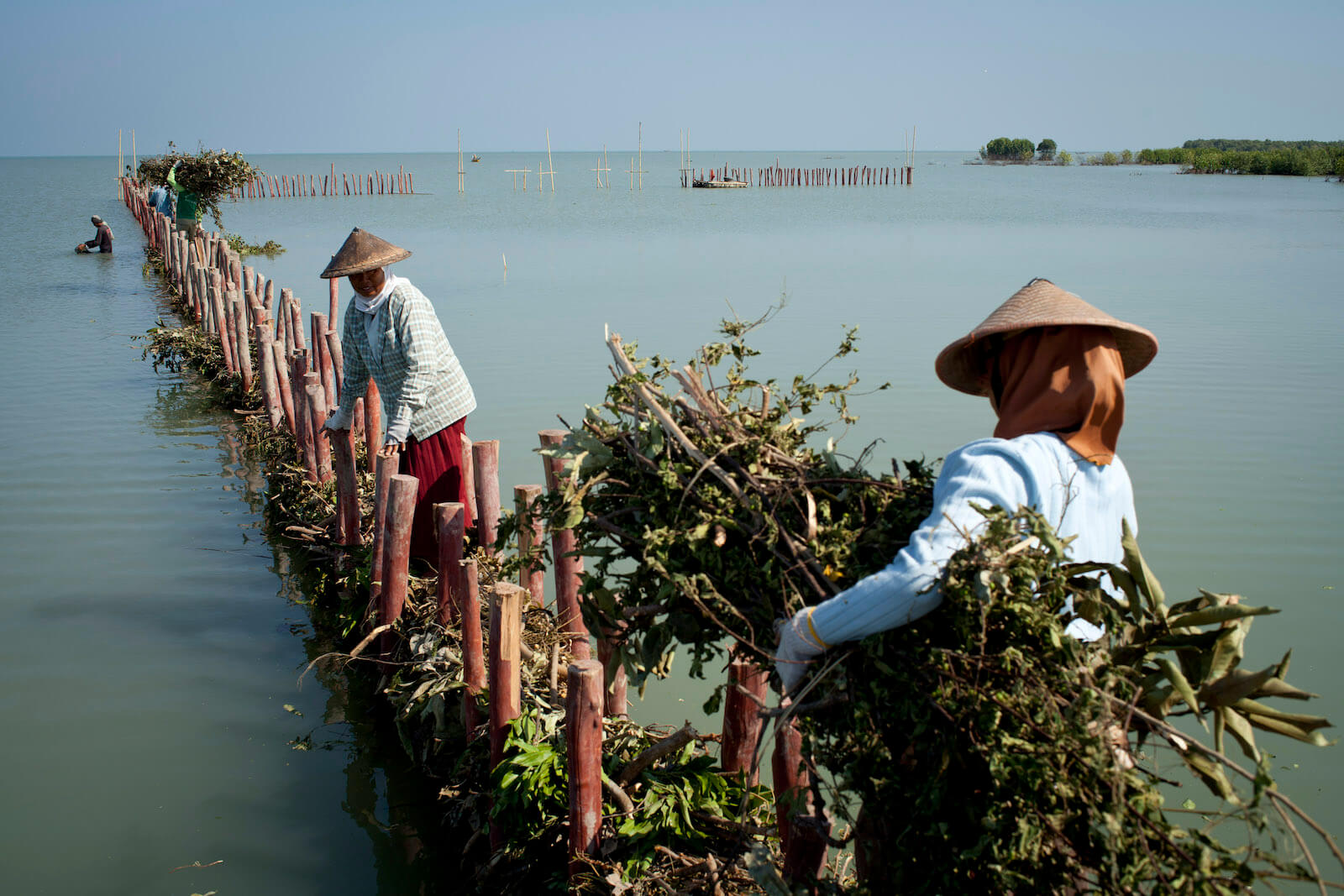 "Restoring mangroves is about much more than planting . . . too often, the saplings get washed away. What is crucial is restoring their habitat by encouraging the accumulation of stable sediment. We have proven that permeable structures are capable of restoring coastal ecosystems, and such an approach should be regionally introduced and upscaled."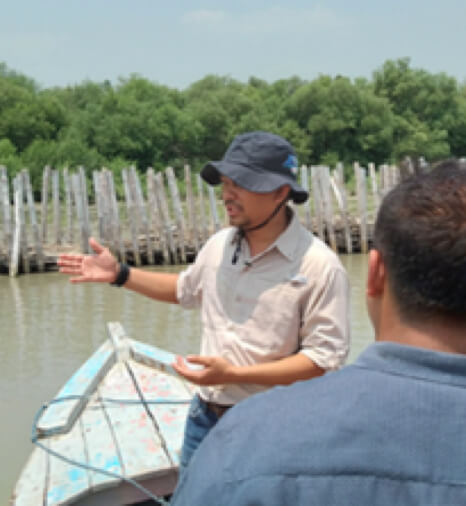 Abdul Muhari
Formerly of the Ministry of Marine Affairs and Fisheries; currently Head of Early Warning, National Disaster Management Authority
"Projects meet local needs while boosting benefits such as fisheries, carbon sequestration, recreation, and biodiversity."
Yus Rusila Noor
Program Manager, Building with Nature, Wetlands International Indonesia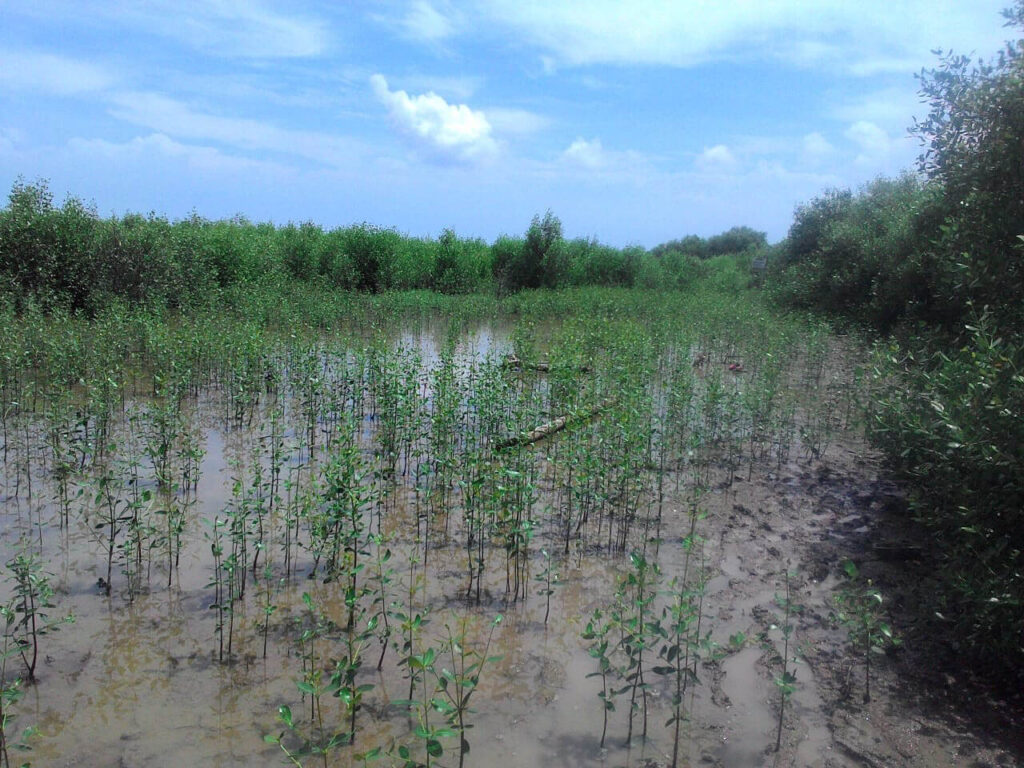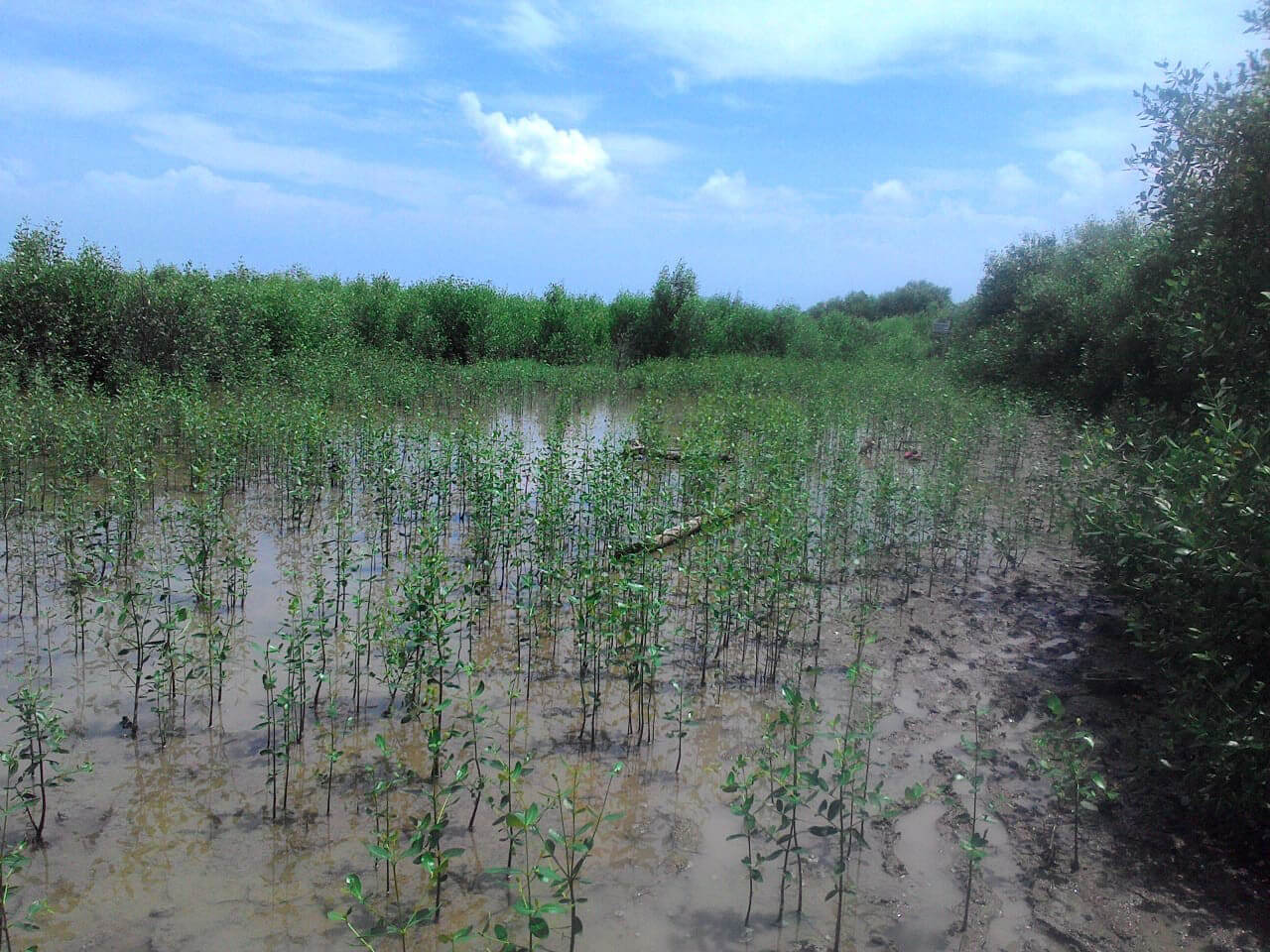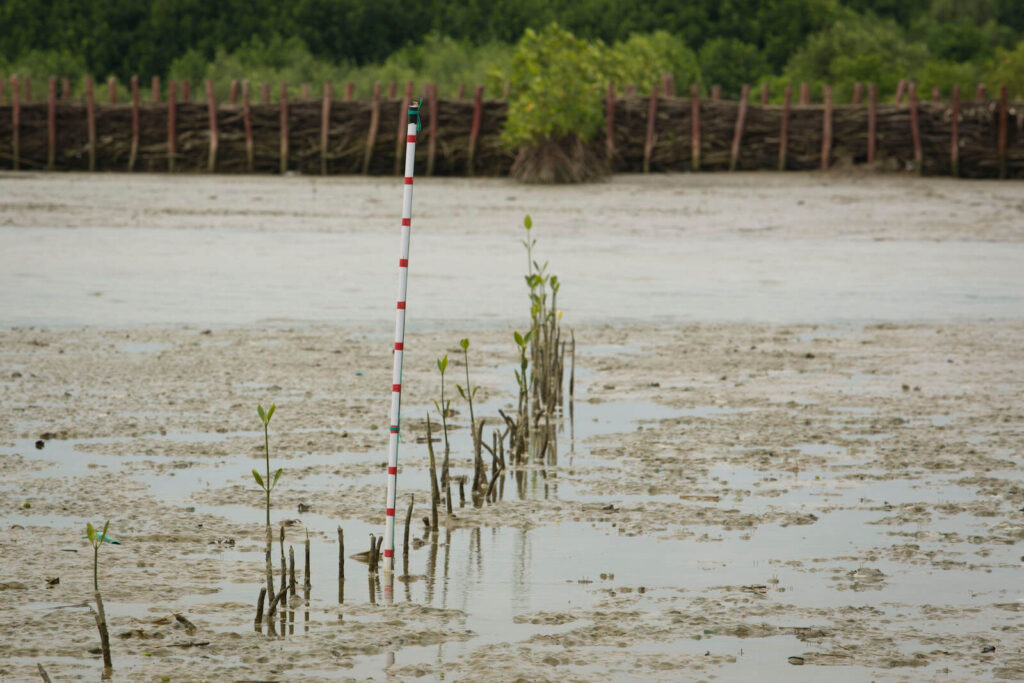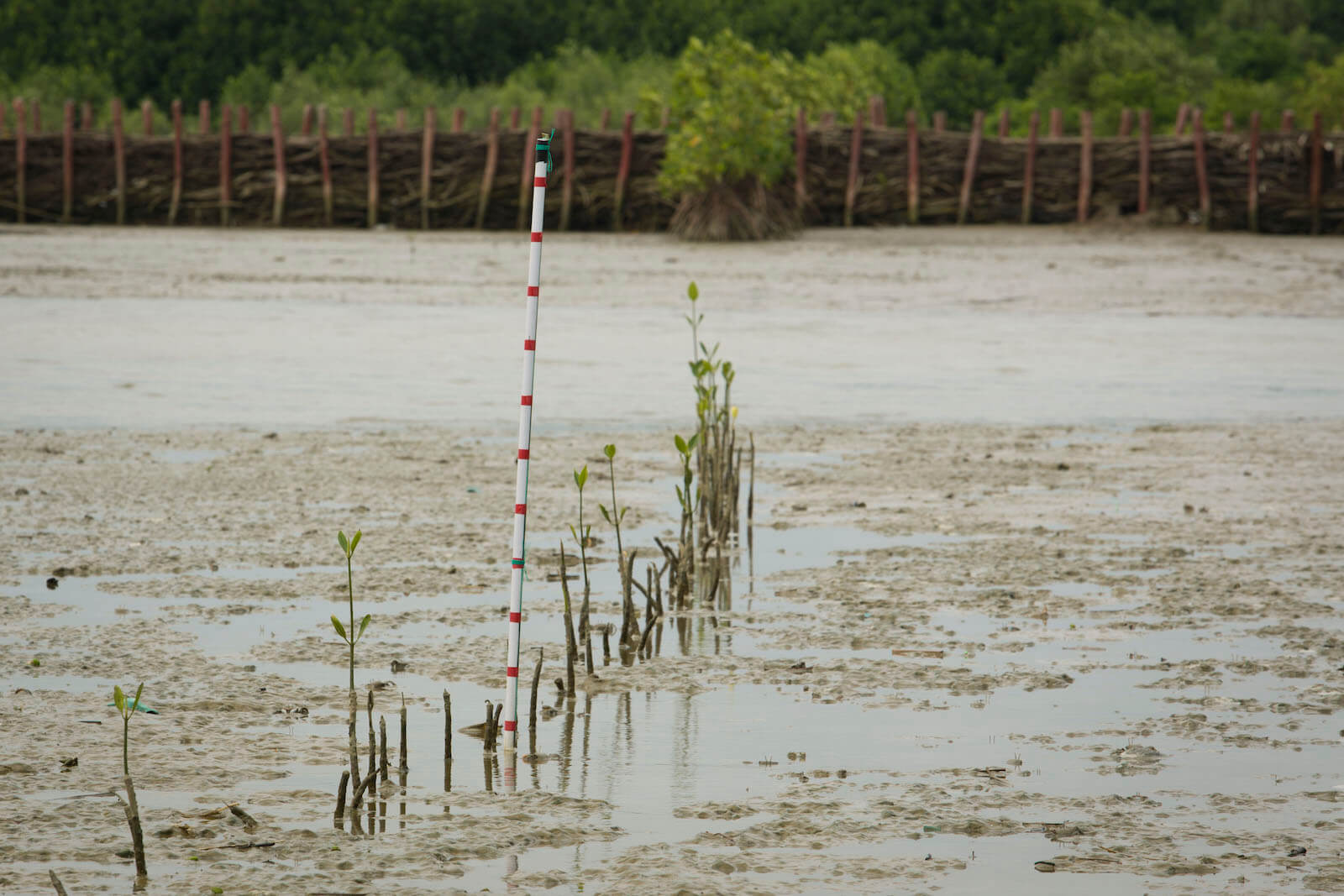 "The implementation of Building with Nature in Indonesia can help manage degraded coastal areas, because the approach pairs environmental restoration and economic improvement of the community. This is one of its strengths."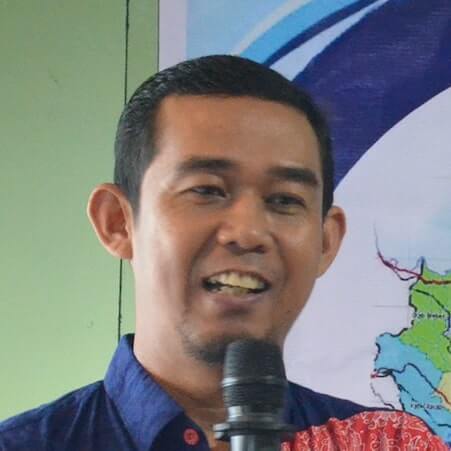 Apri Susanto Astra
Coastal Safety Manager, Wetlands International Indonesia
"We spent almost one year living and working in the nine participating villages, learning about their problems, hopes, and development plans. We discussed the idea of electing village groups to carry out activities. Only then did we set up training programs to help achieve their aims."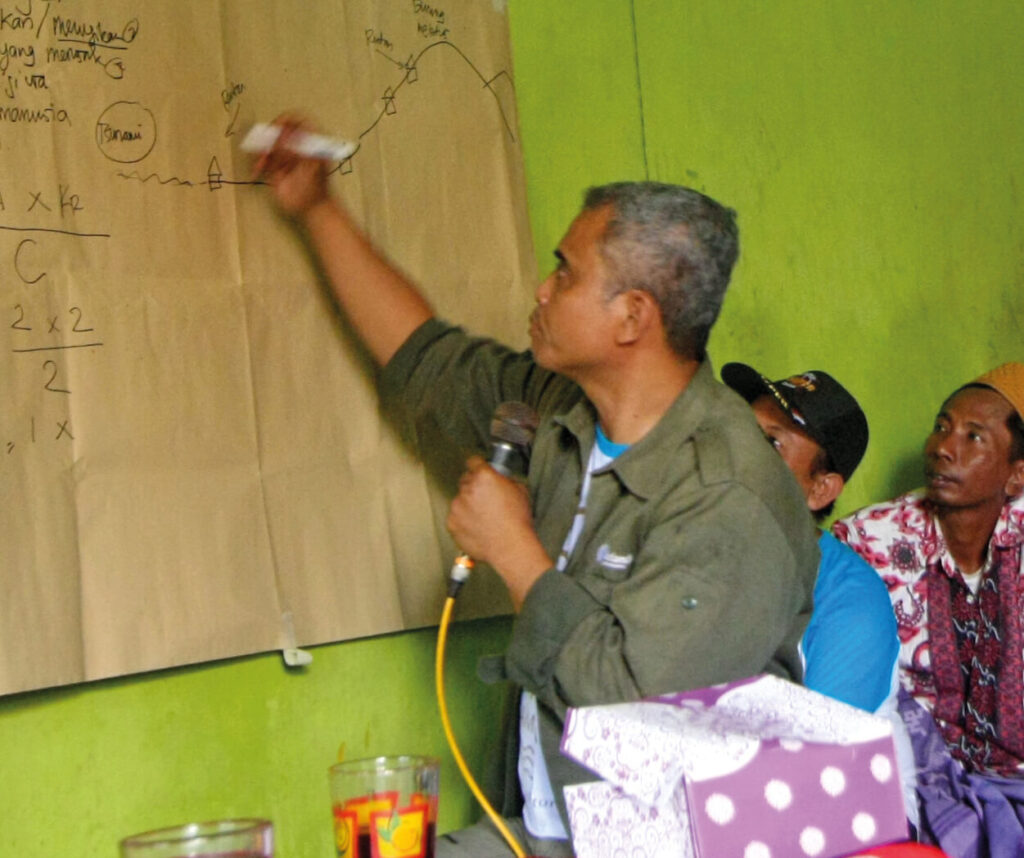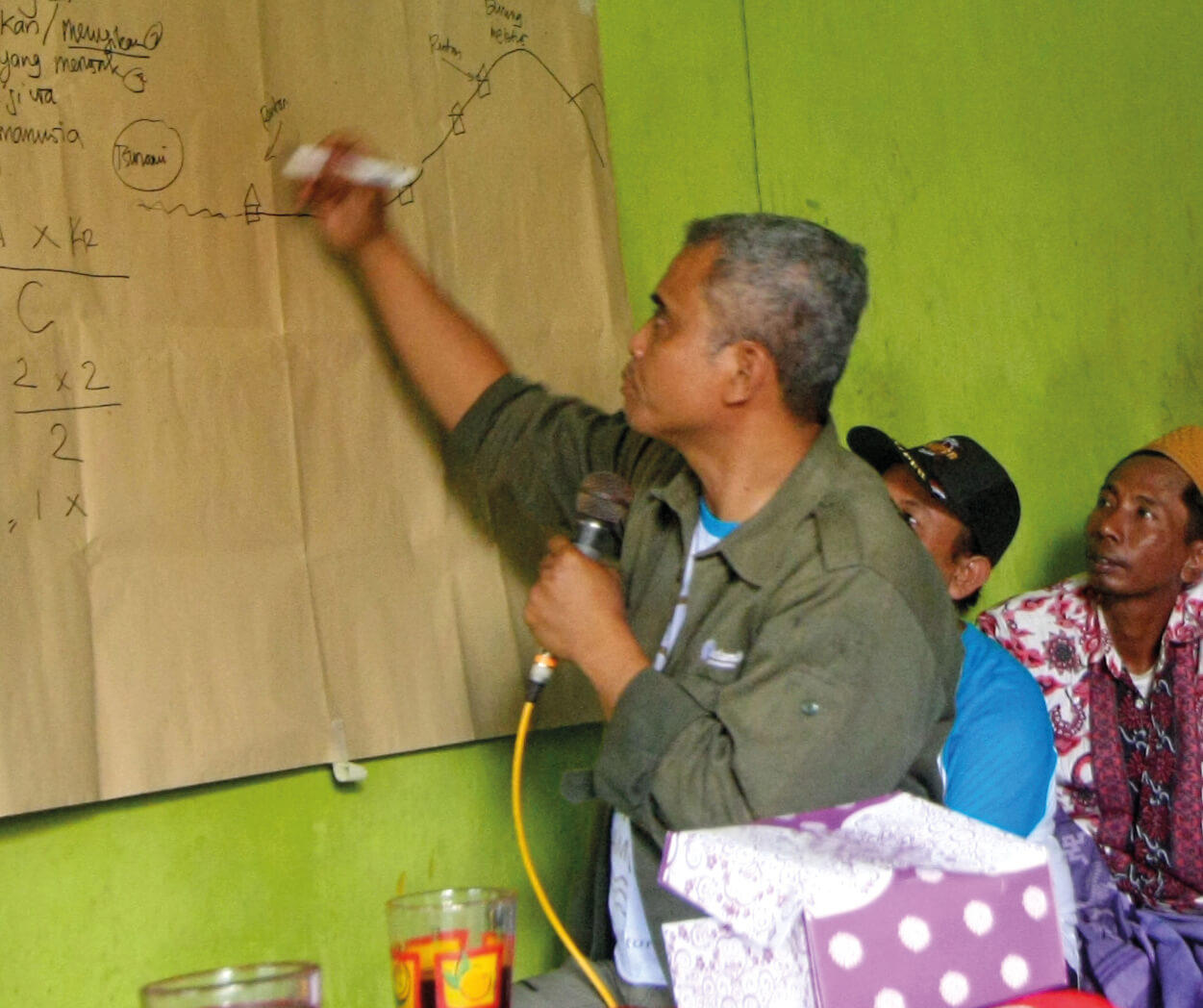 Eko Budi Priyanto
Community Development Coordinator, Wetlands International Indonesia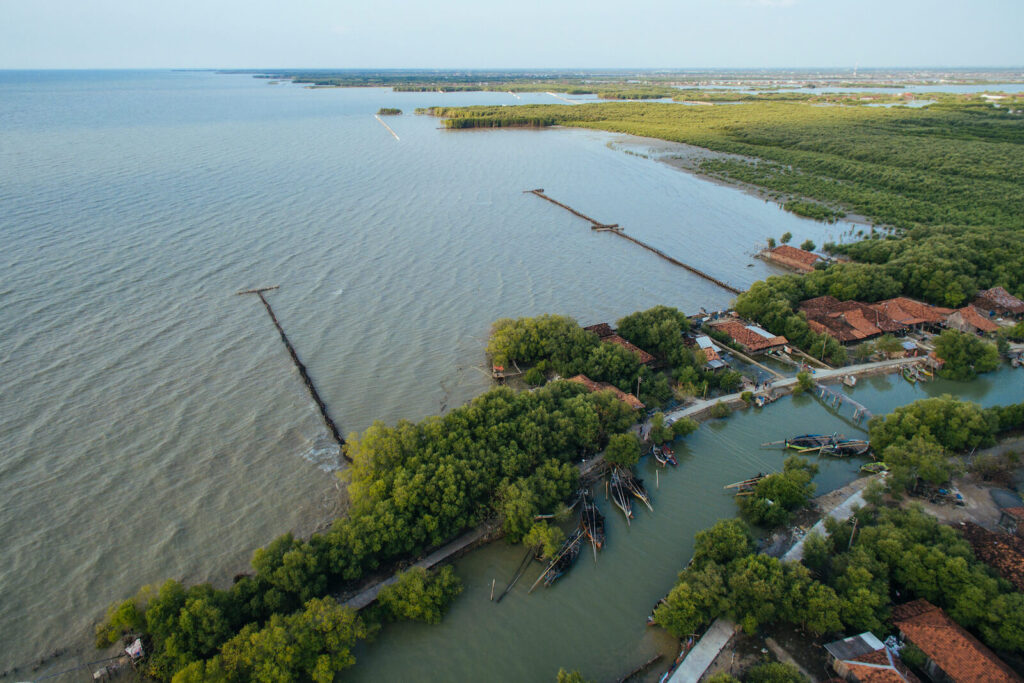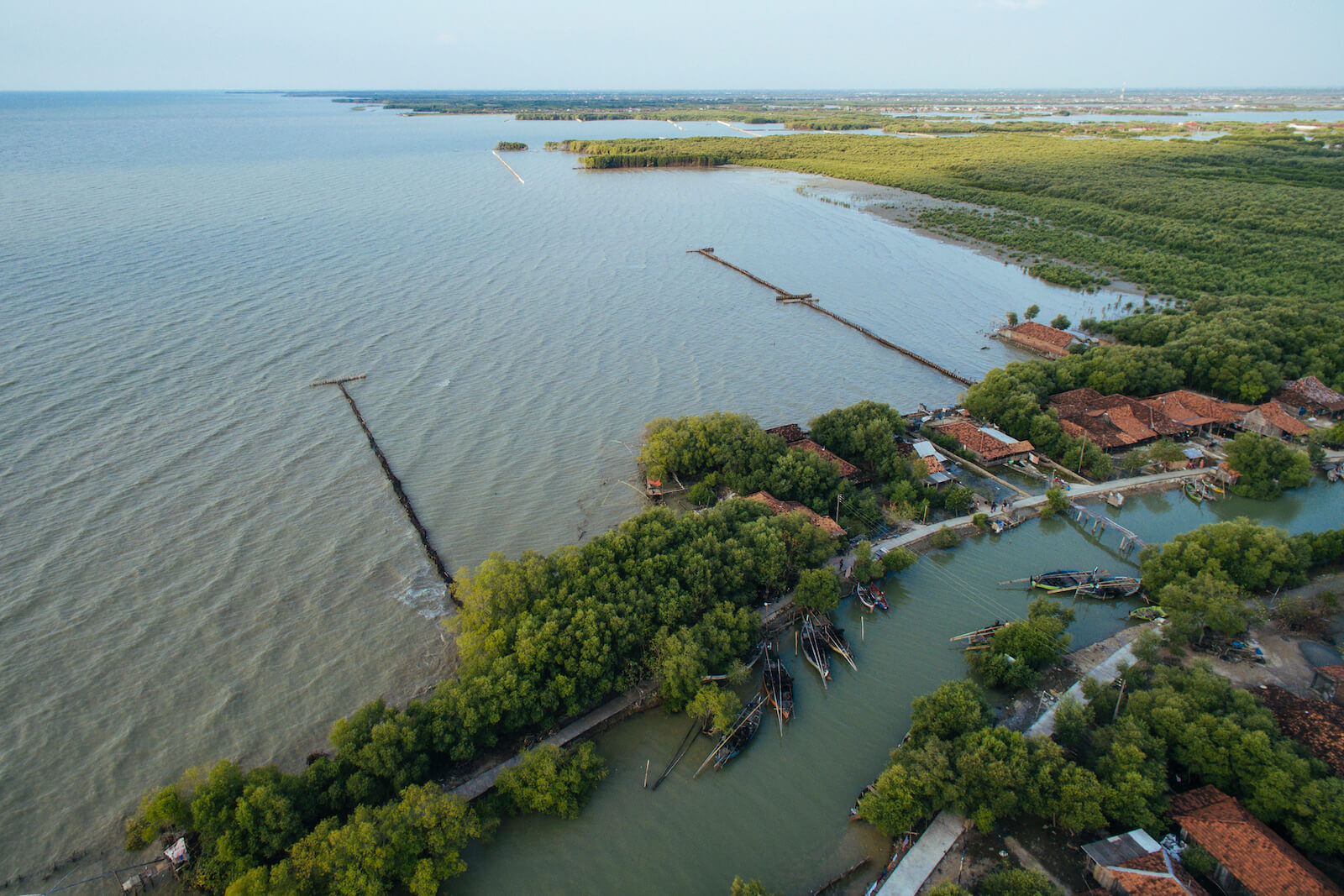 Sustainable development emphasizes building capacity and knowledge that can be put into practice.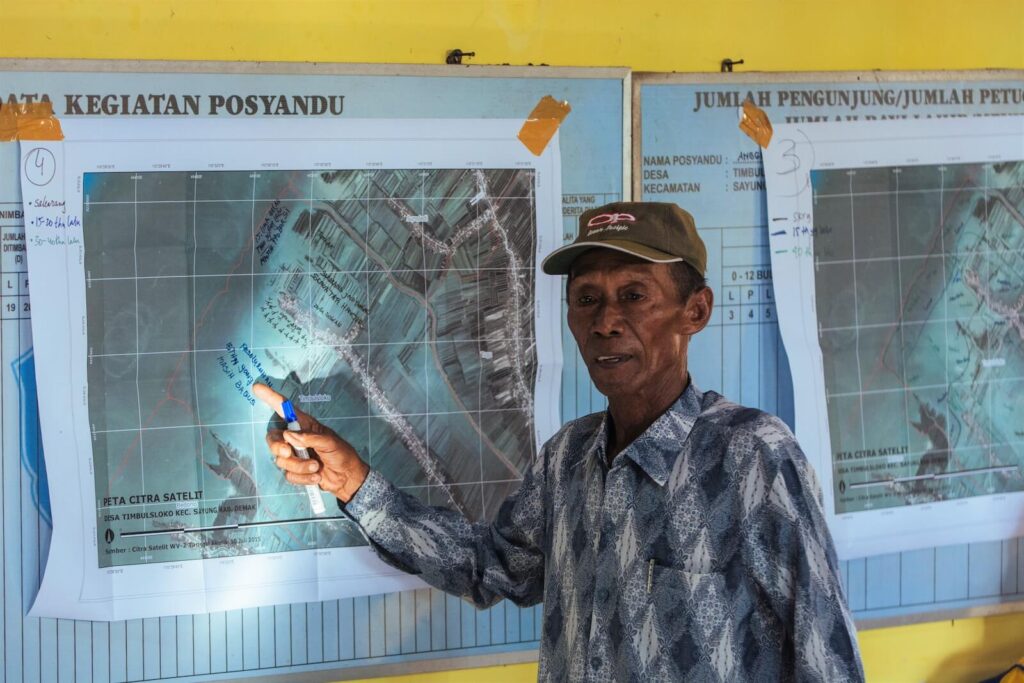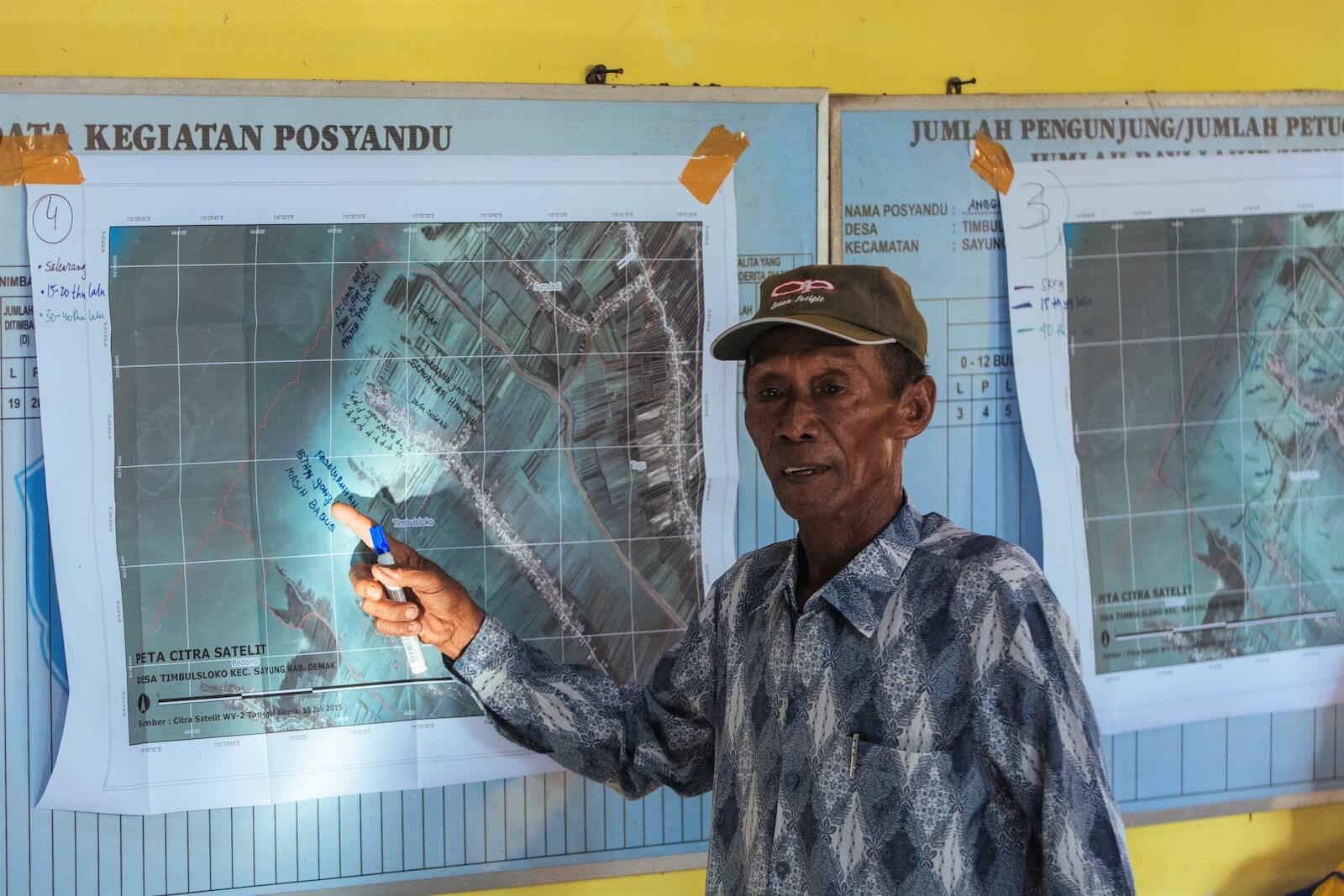 "The hybrid engineering method is very useful for us. One aspect of which is the function of protecting coastal areas from erosion and abrasion."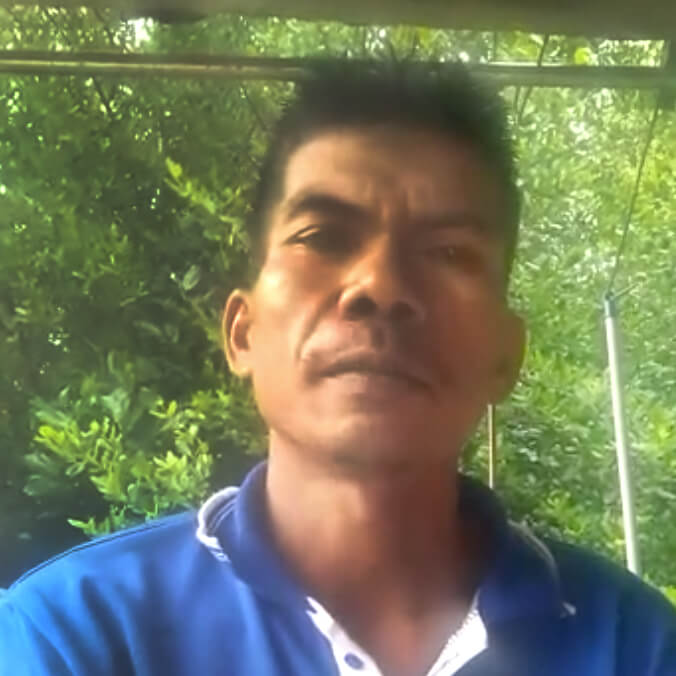 Sayidi
Member of the Bintoro Forum and Bedono Bangkit community group, Bedono village
"The most interesting topics of the science training were the factors affecting aquaculture, such as pH, salinity, water temperature, and so on. From the trainings, I learned how they can affect the health of fish and shrimp and how they can be used to check water quality."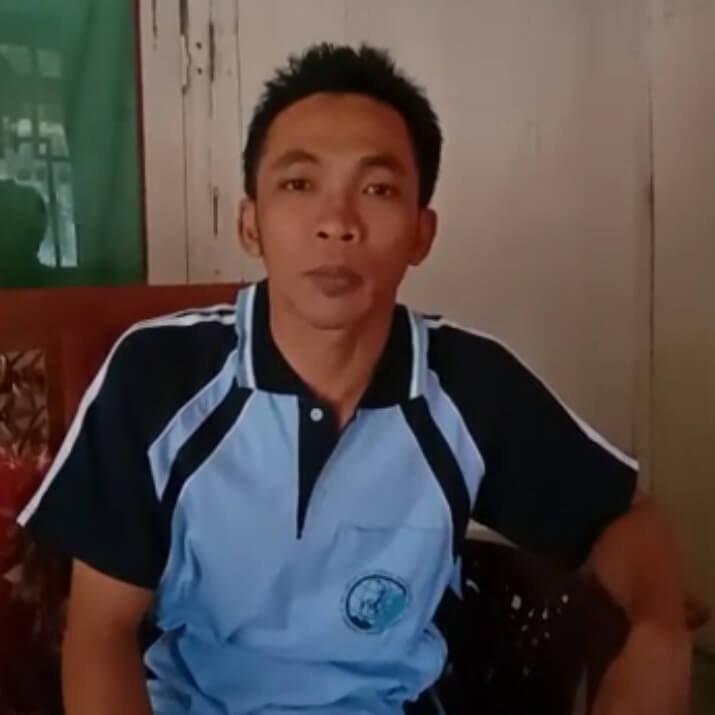 Ahmad Hanif
Member of Purwo Gumilar community group, Purworejo village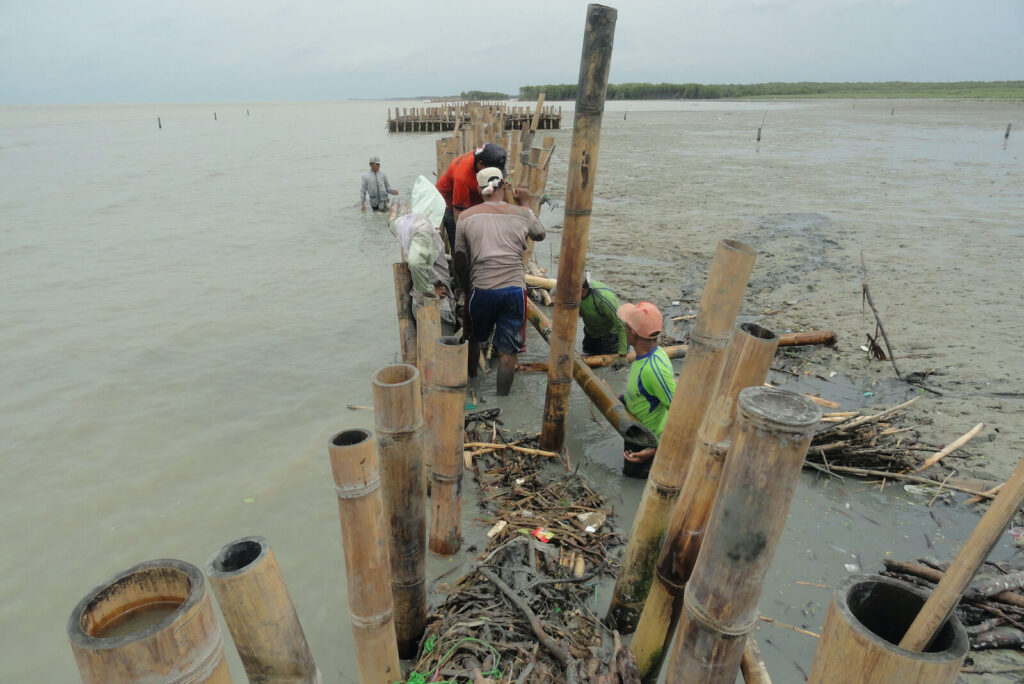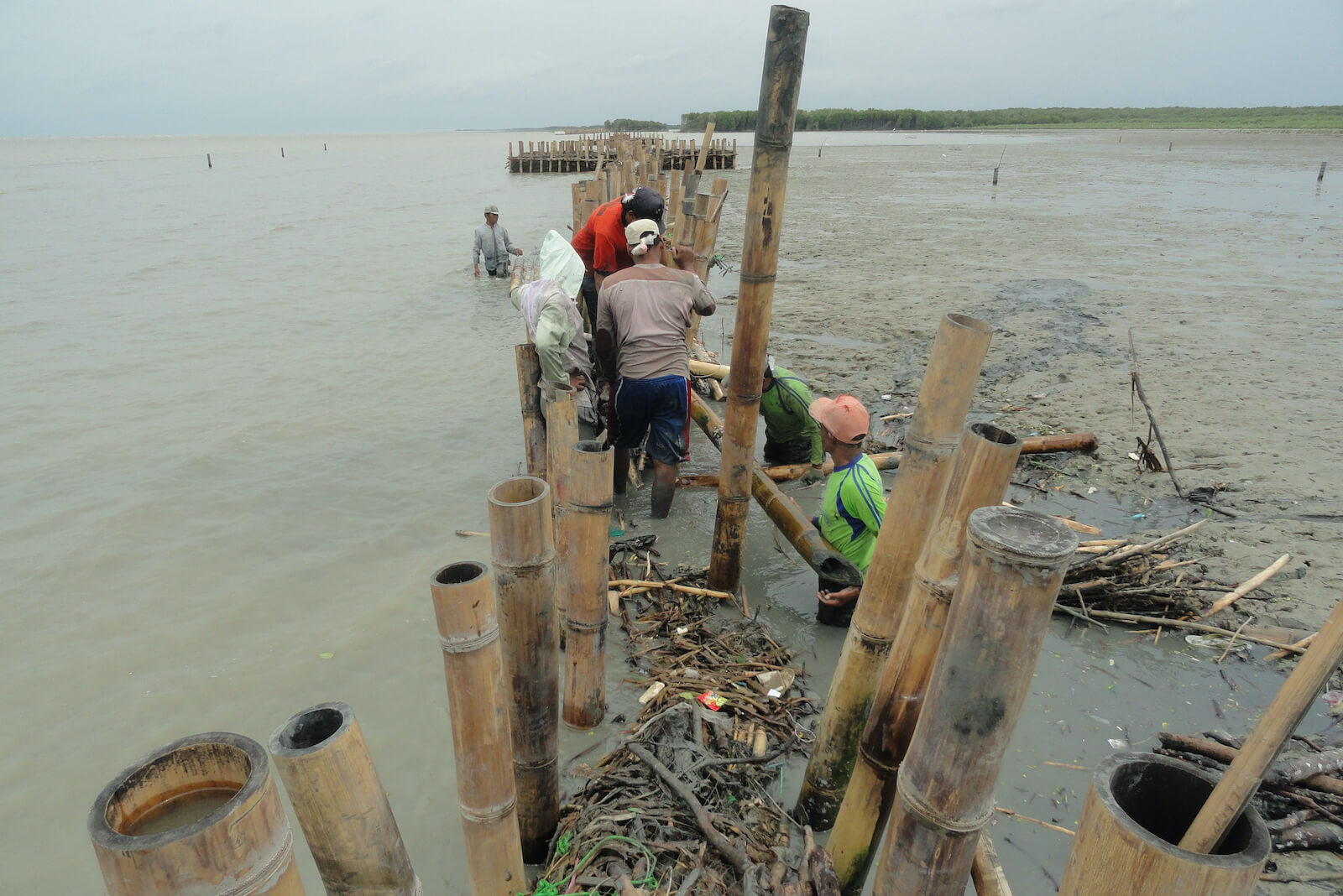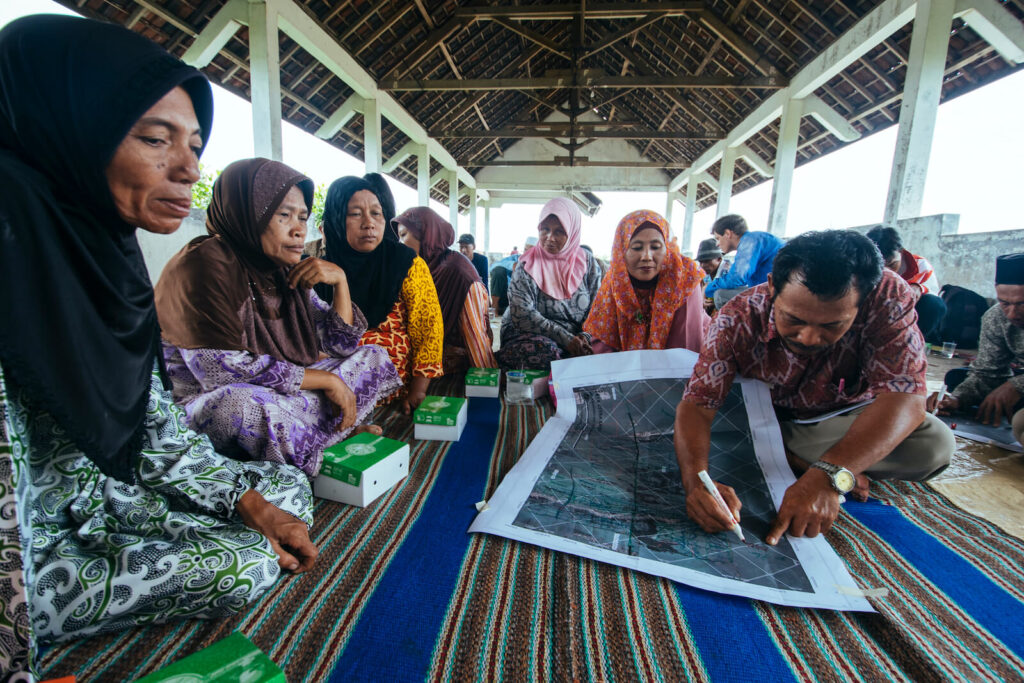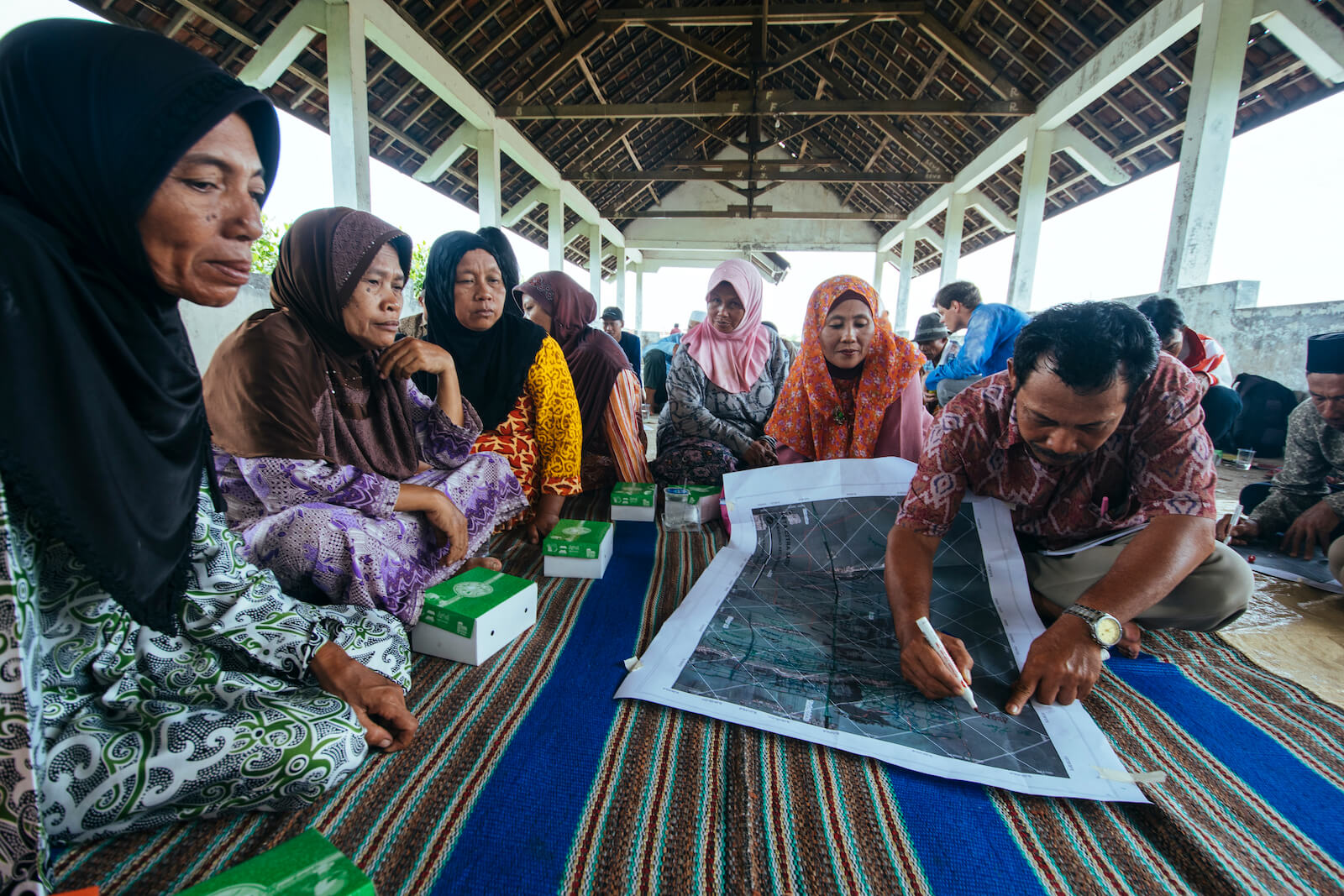 "For Bedono villagers, maintaining the permeable structures is their obligation."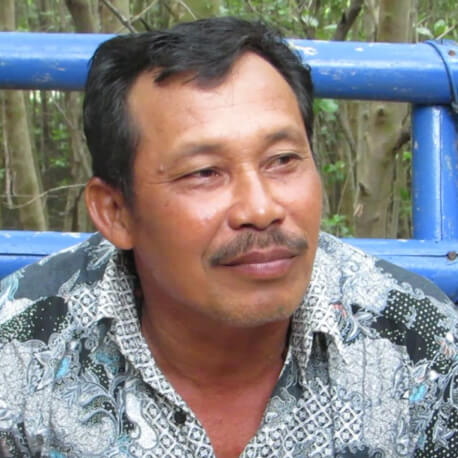 Kambali
Chair of Bedono Bangkit community group, Bedono village
"In the past, we often used pesticides, but that did not solve our aquaculture problems. In 2016, we were introduced to the term 'back to nature': how to treat nature while living in it.
We must be friendly with the environment. We were then introduced to the Field School program, which champions environmentally friendly cultivation using fertilizers and feed from the natural surroundings."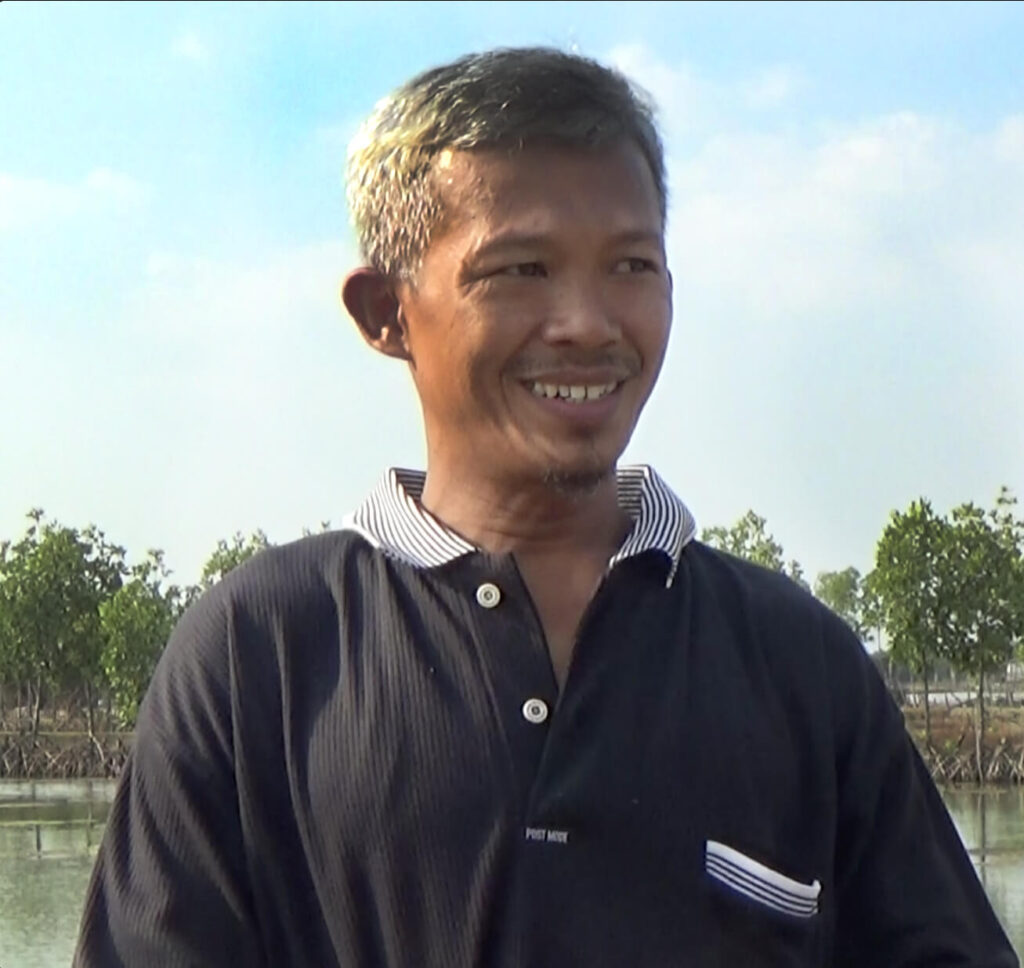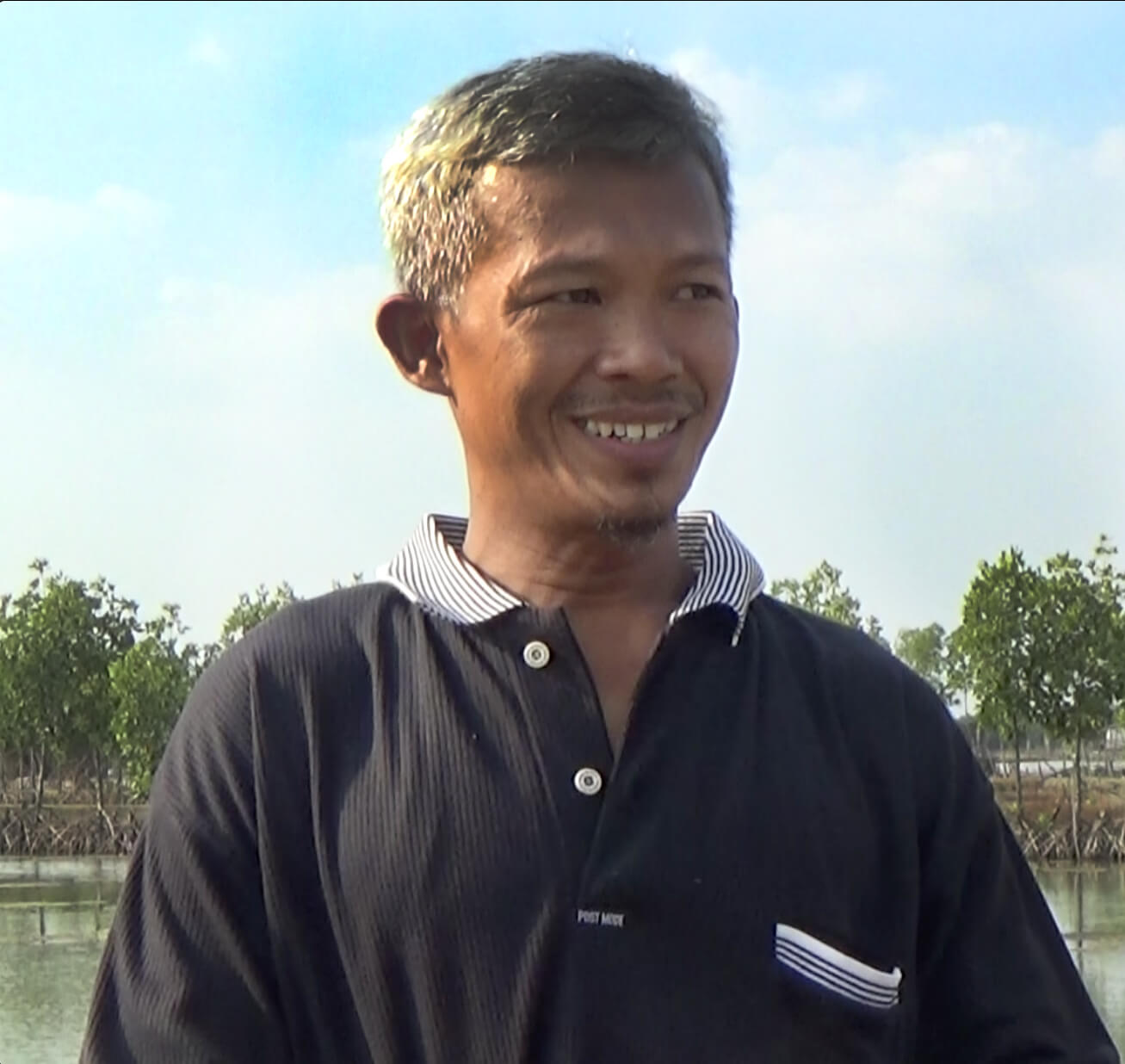 Sayidi
Member of the Bintoro Forum and Bedono Bangkit community group, Bedono village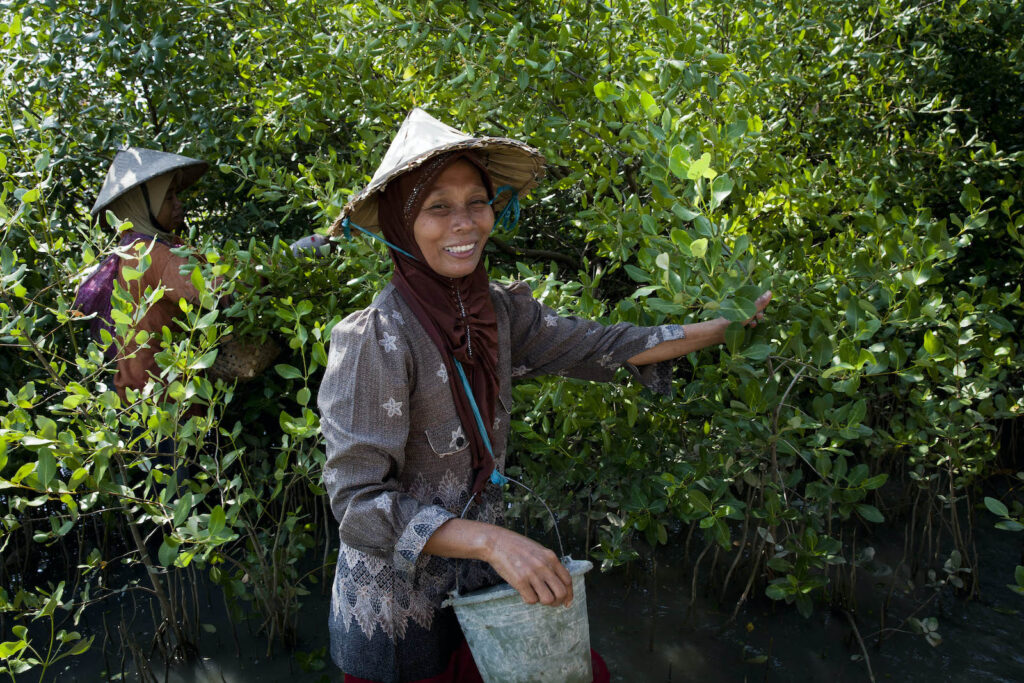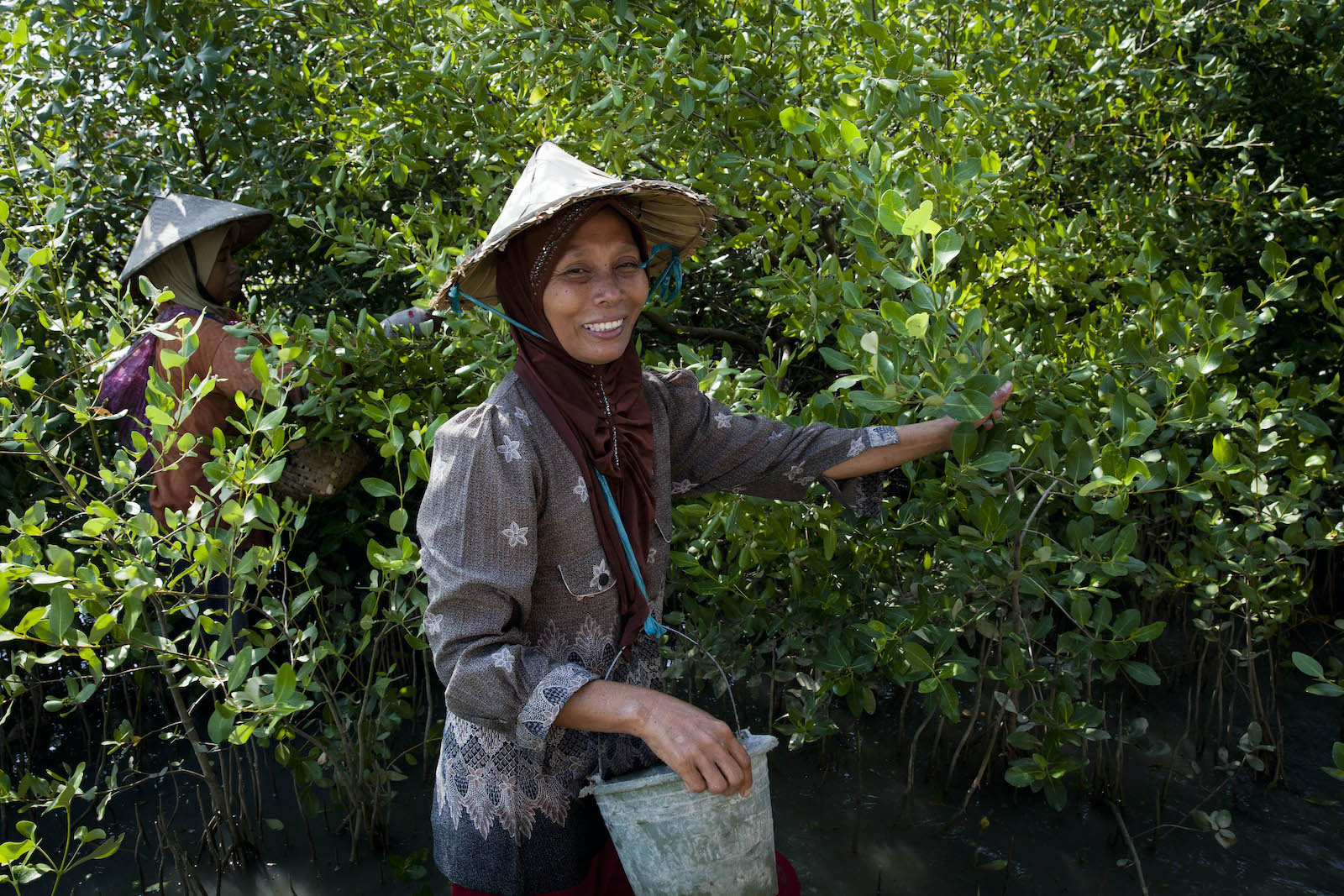 "Before participating in the project, we did not know how to properly cultivate shrimp. Through the Coastal Field School, we learned to make MoL (local microorganisms) and felt the benefits because our harvests increased. The community's income increased and the local economy improved because of Building with Nature."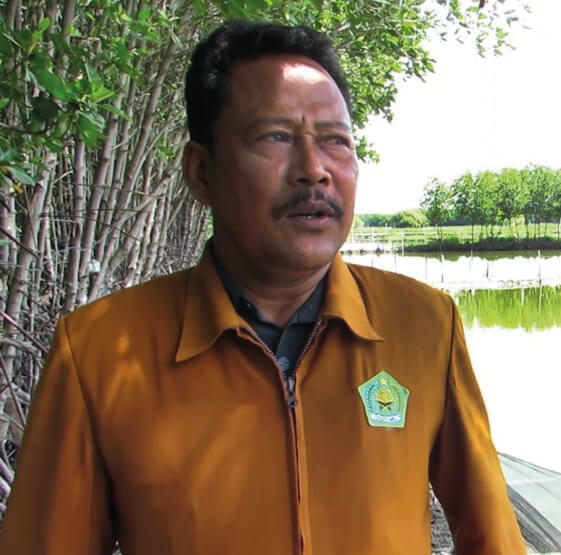 Maftuhin
Chairperson of Purwo Gumilar community group, Purworejo village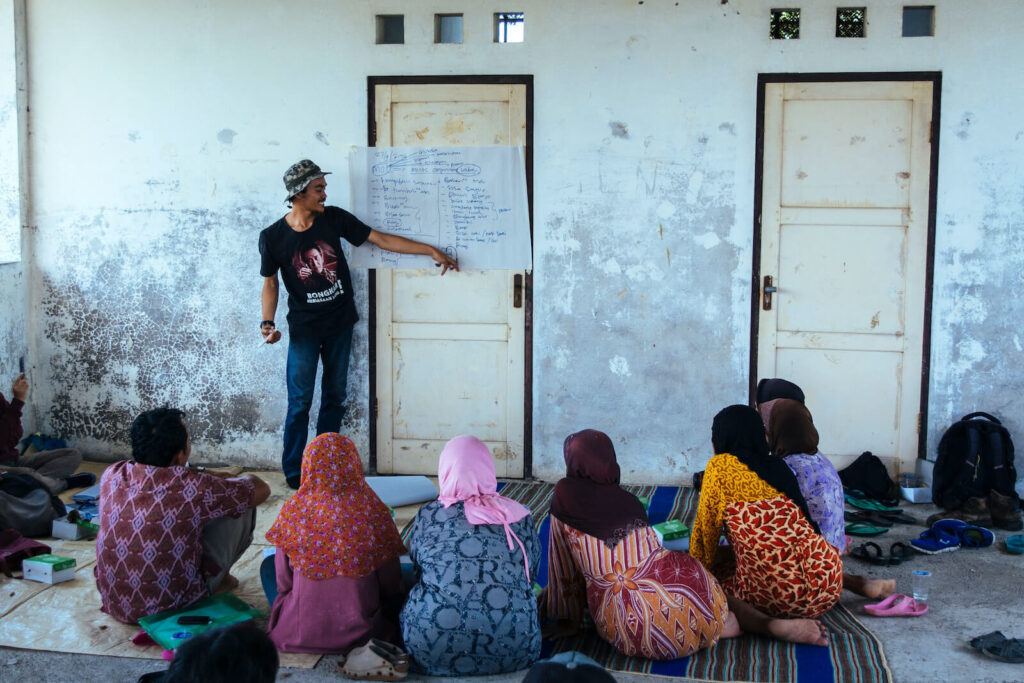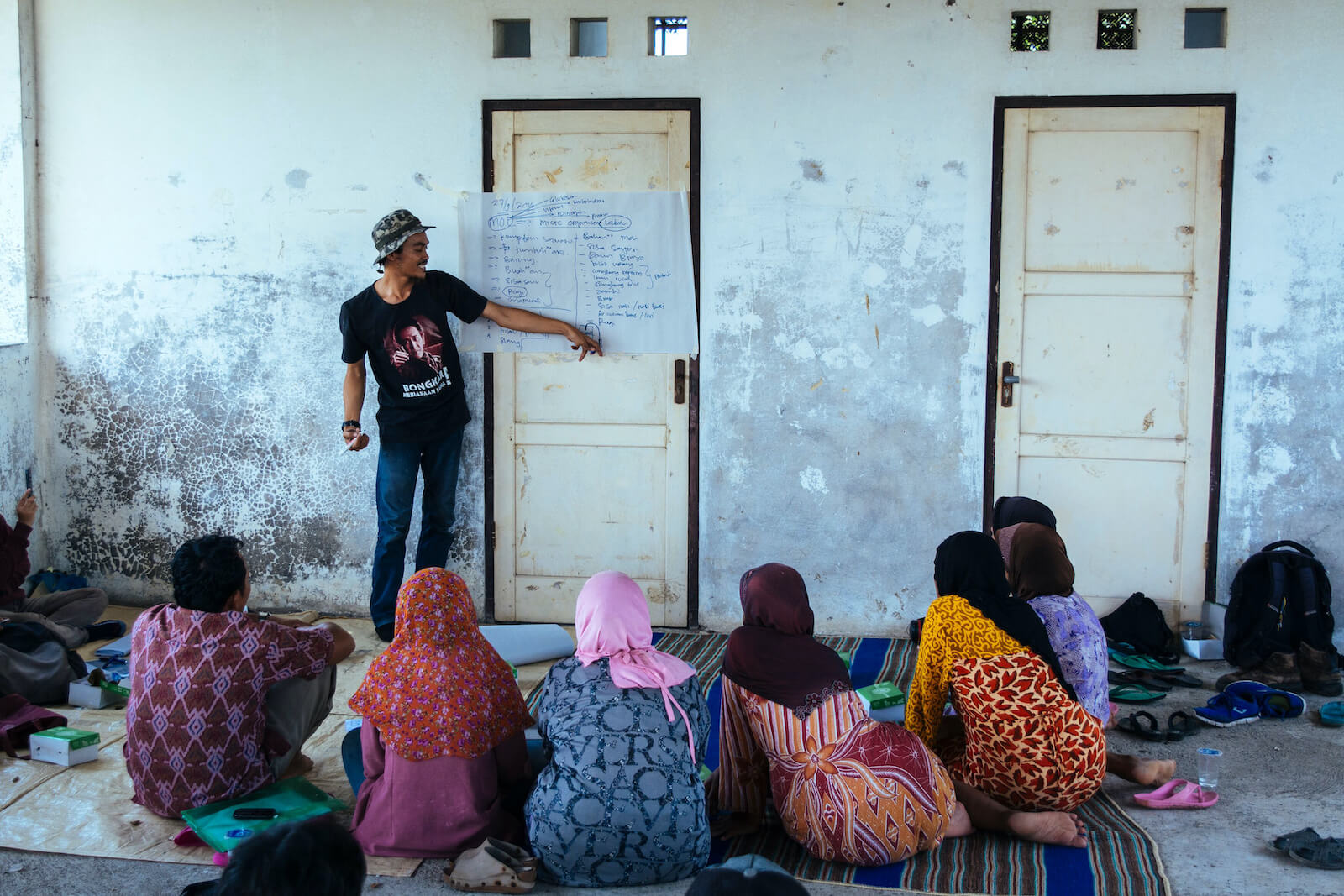 "We have to overcome the fear that the harvest will be destroyed again this year. Being part of the Building with Nature Bio-rights community group, we feel supported. Knowledge and information are shared: the best time to stock seeds for milkfish and shrimp, how to maintain our fish pond to grow bigger fish, and other important points that we use to increase the quality of our harvests."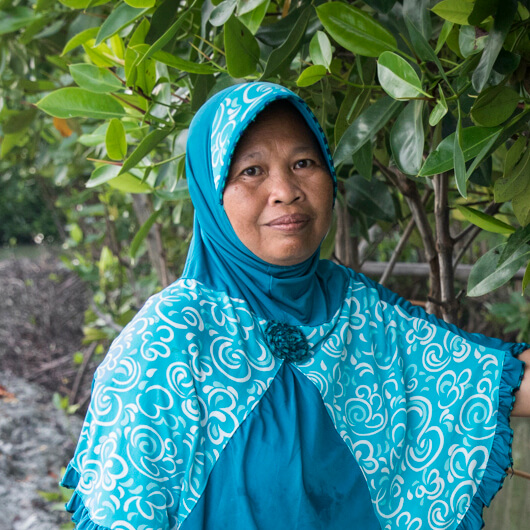 Musda'atun
Aquaculture farmer, Surodadi village
"Since 2003, I have elevated our house three times. I told my son that he will be doing it next, as I have neither enough energy nor money to do it again. But thanks to the support of the Building with Nature community officer, we have been able to increase the quality of our shrimp. We follow their advice and use the knowledge they share with us."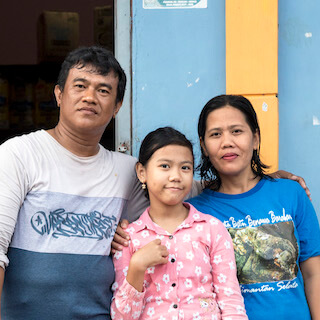 Djaelani
Entrepreneur and shrimp farmer, Purworejo village
Bio-rights contracts create a mechanism for successful conservation and maintenance of the permeable structures to yield community grants.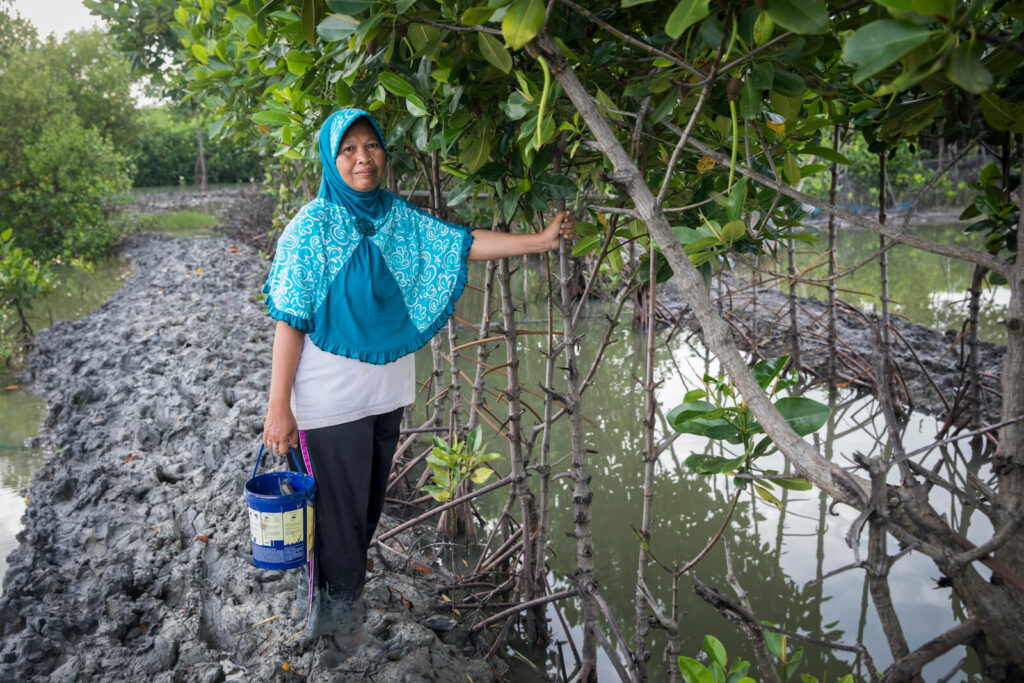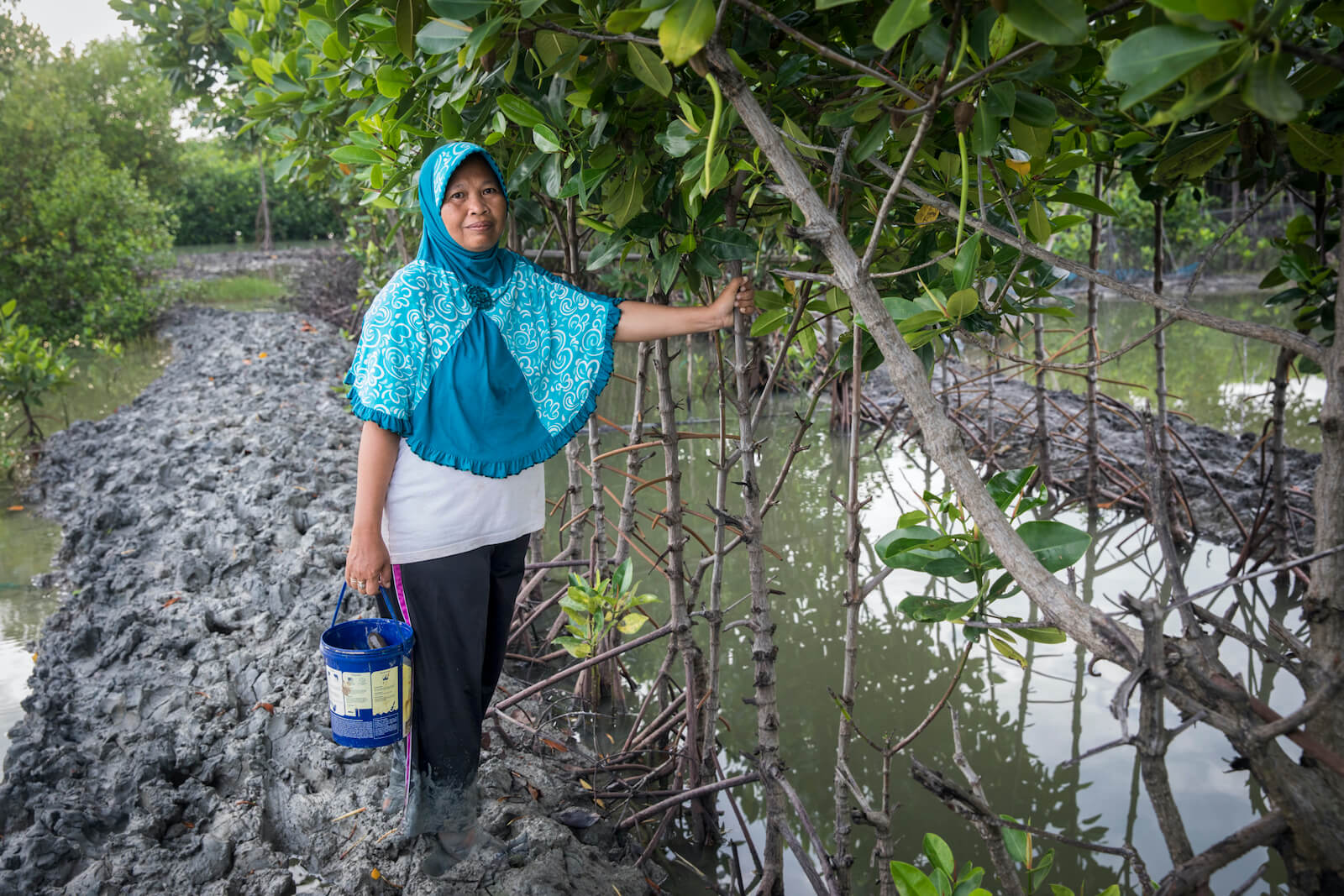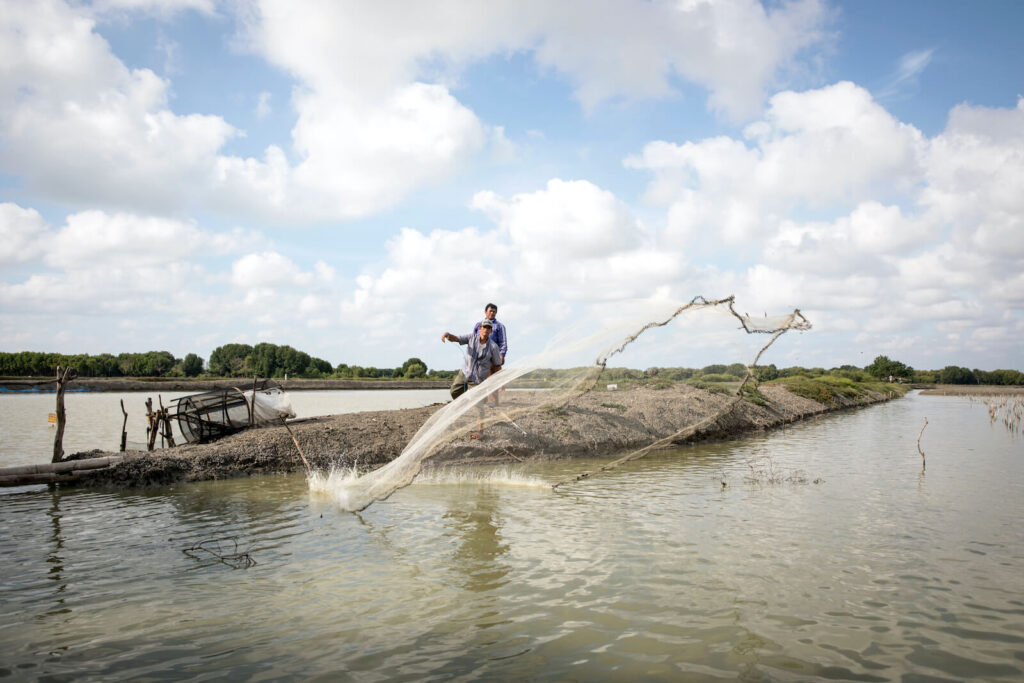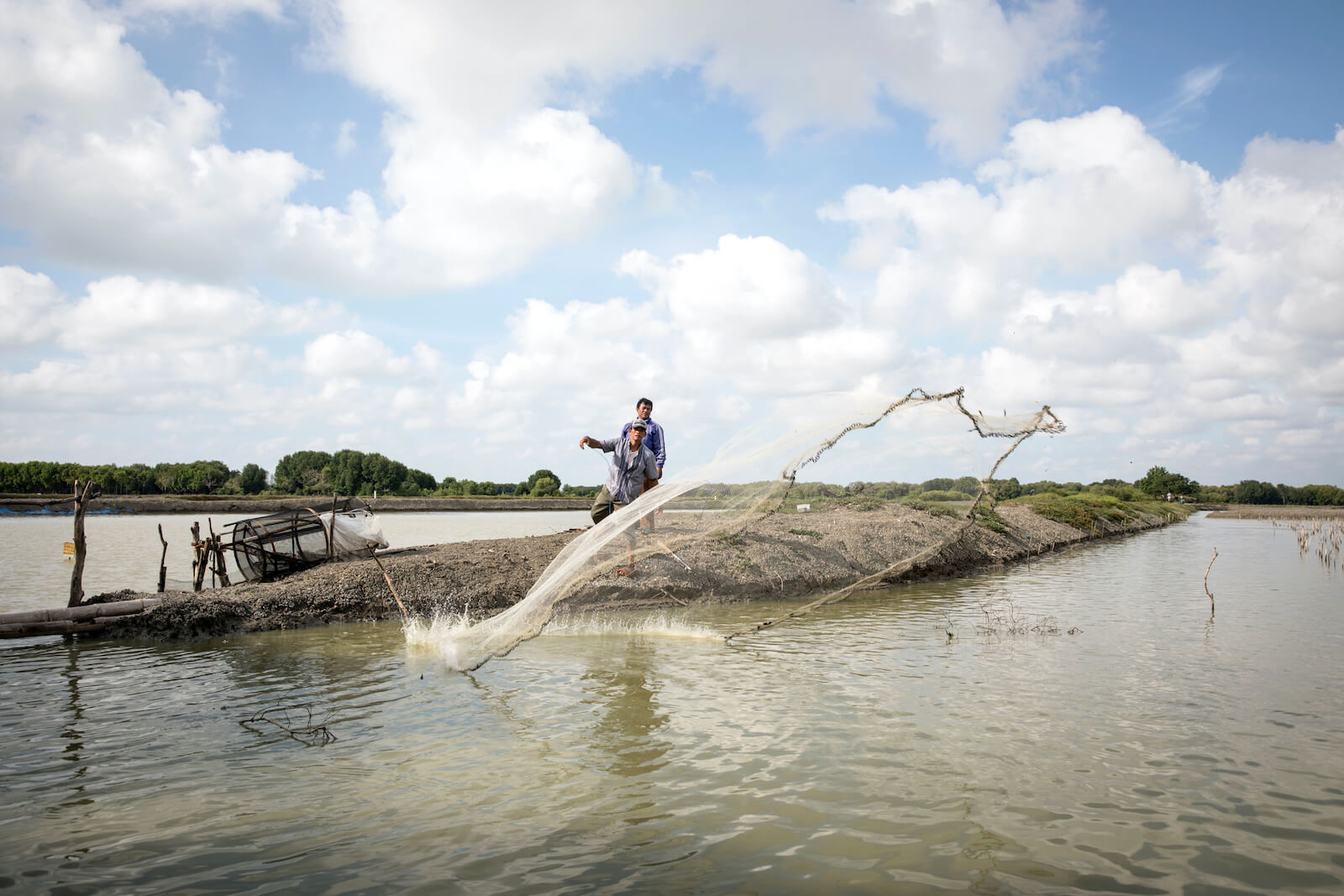 "I started cultivating blood clams (Anadara granosa) in April 2019, when I planted three tons in 1.2 hectares of pond. By December 2019, I had partially harvested several times and made eighty million rupiahs. Ponds affected by abrasion can not only be used, but they can also create alternative livelihoods for villagers—an approach we learned at the Coastal Field School."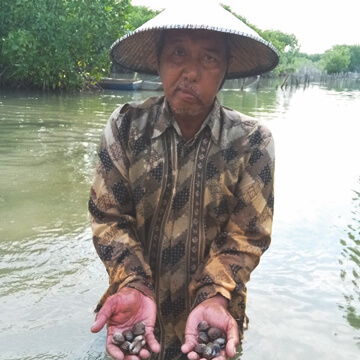 Khaidir
Member of Bedono Bangkit community group, Bedono village
"I hope this Building with Nature program can run smoothly. Alhamdulillah, the village is now clean. The river is clean, there is no waste, let alone plastic waste. God willing, we will be a good and useful people."
H. Jamaludin Malik
Village head of Wedung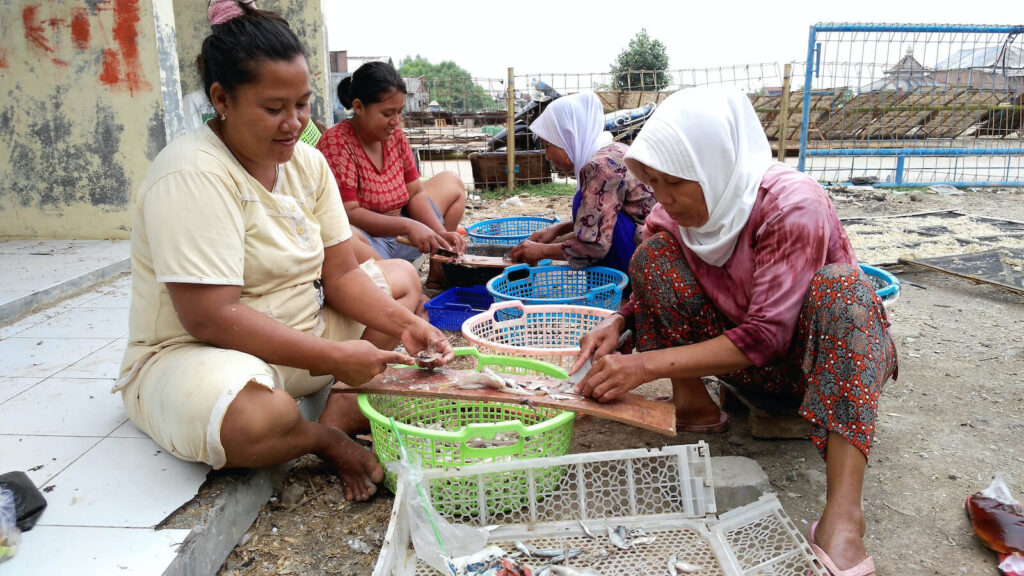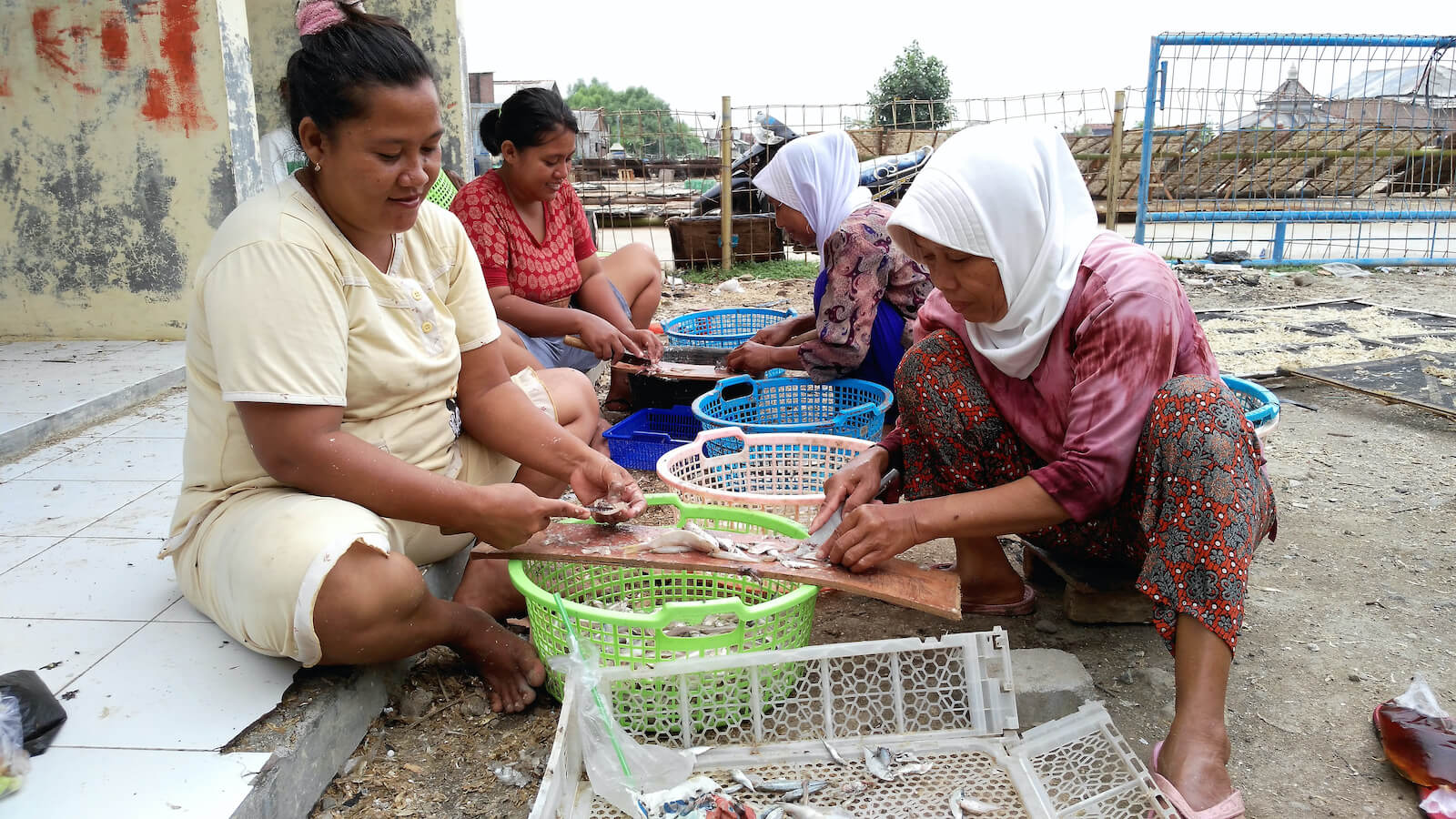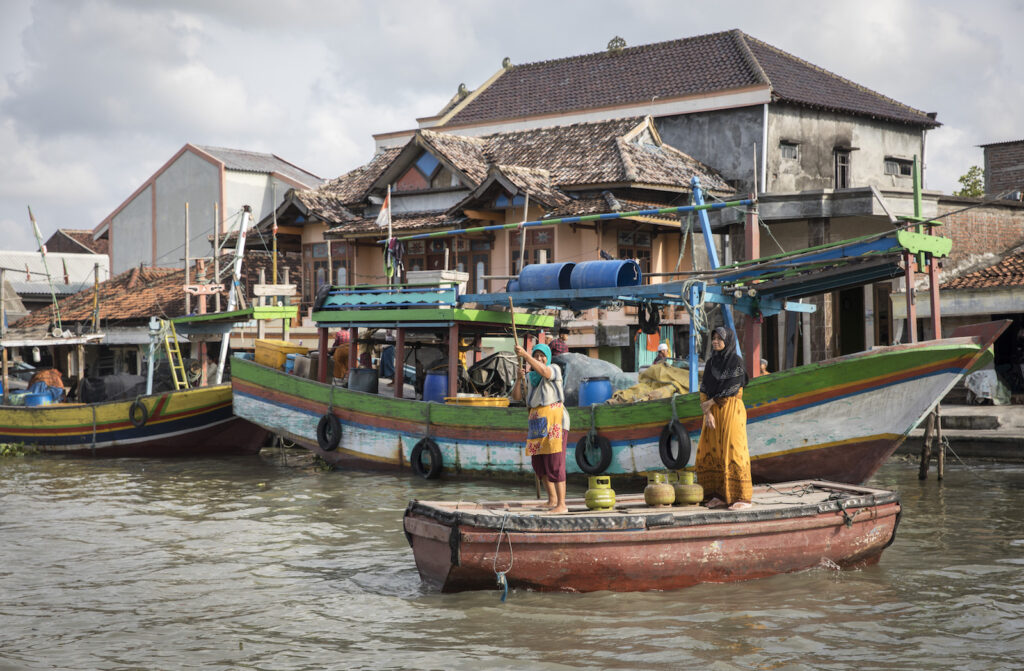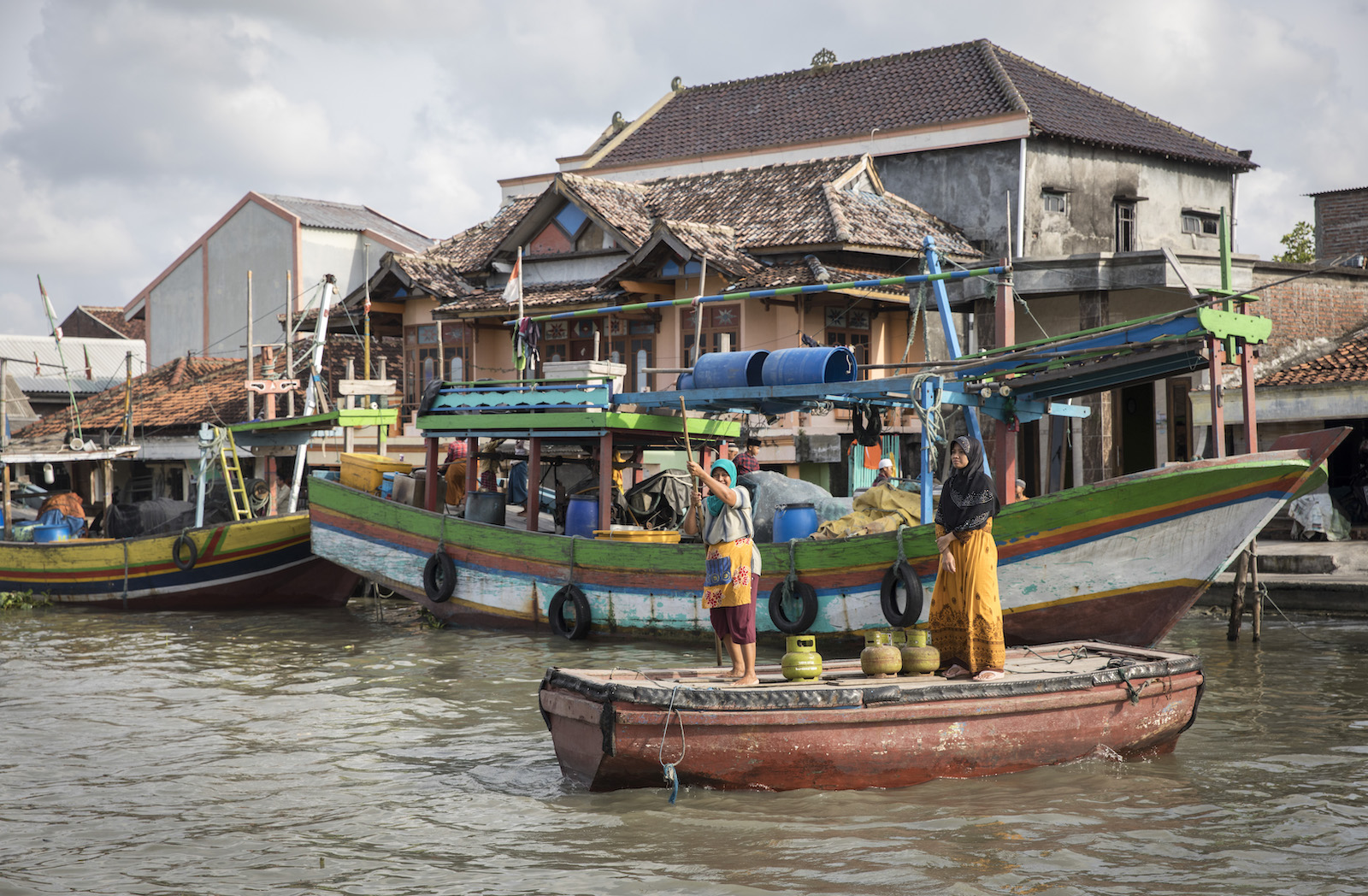 Growing the community of restoration advocates.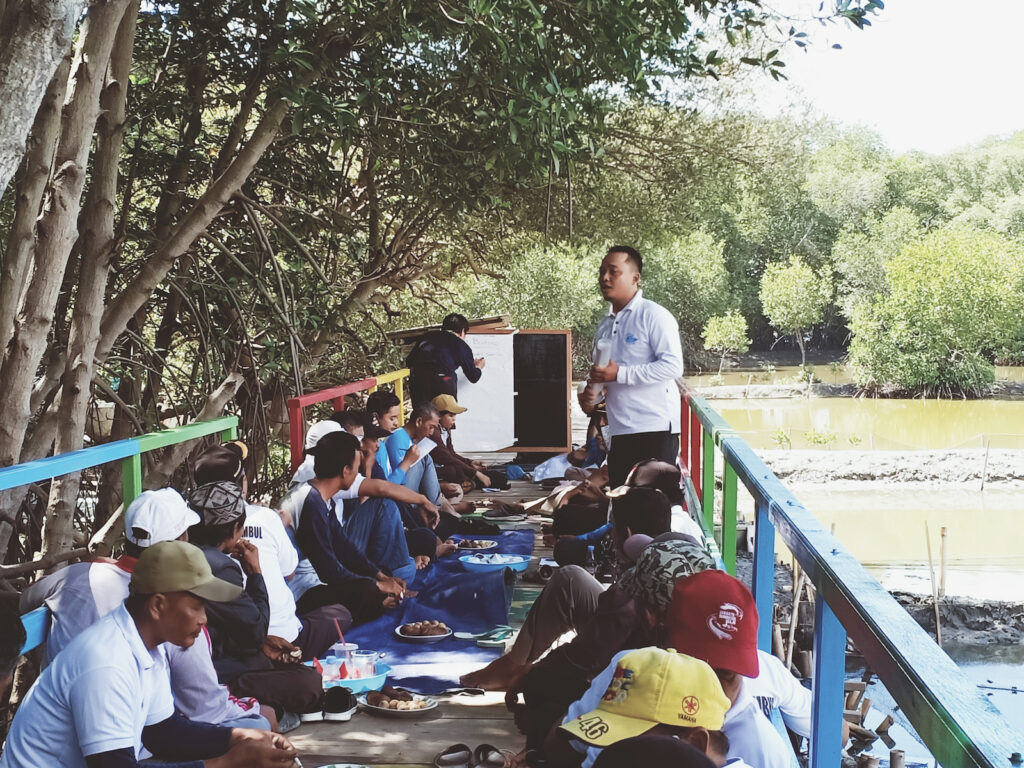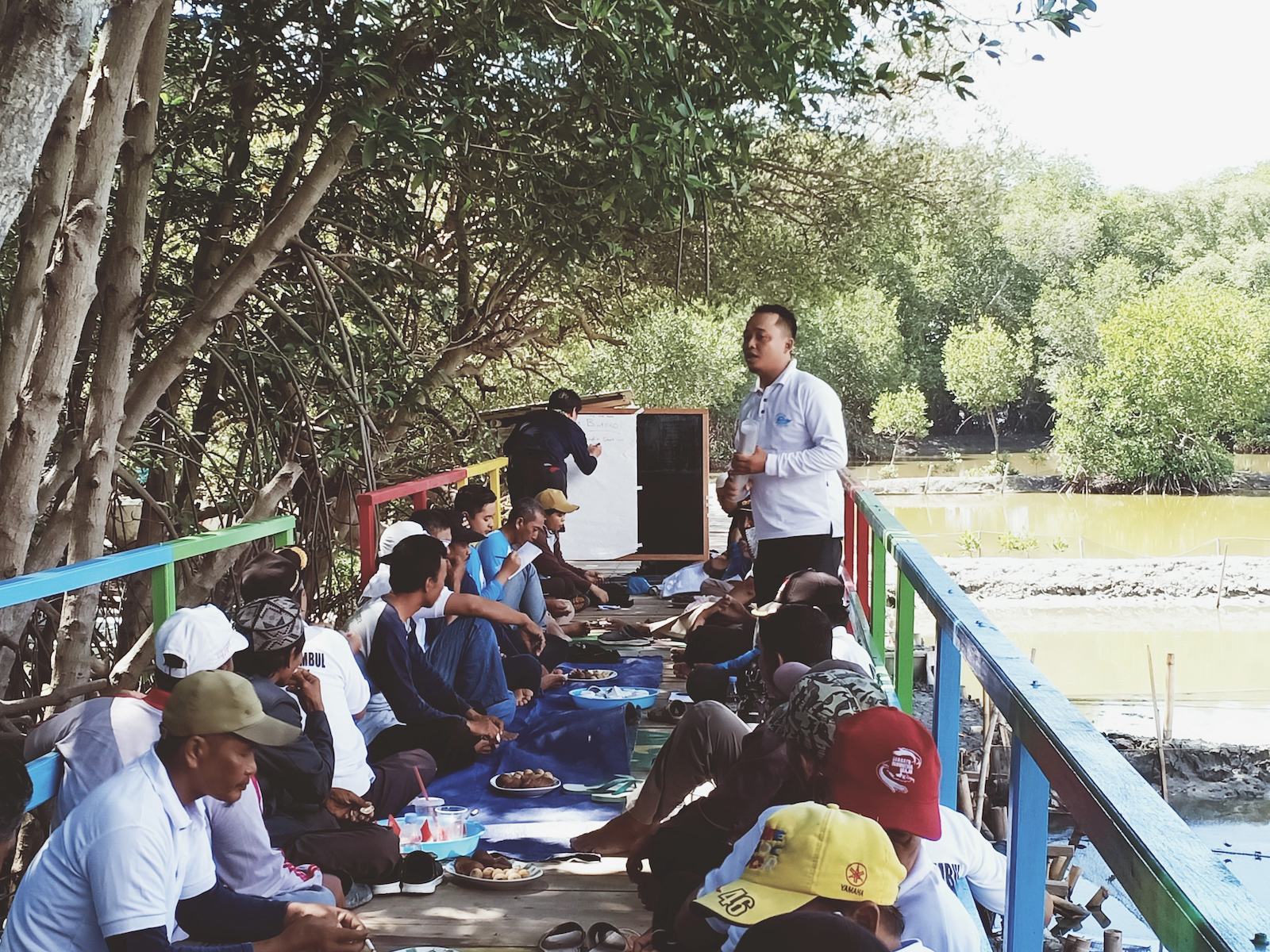 "The Bintoro Forum has been established, and now hopefully environmental damage in coastal areas due to abrasion problems, erosion, land subsidence, tidal floods, and plastic waste can be solved. I hope the forum will be useful for the coastal communities, especially in the Demak District."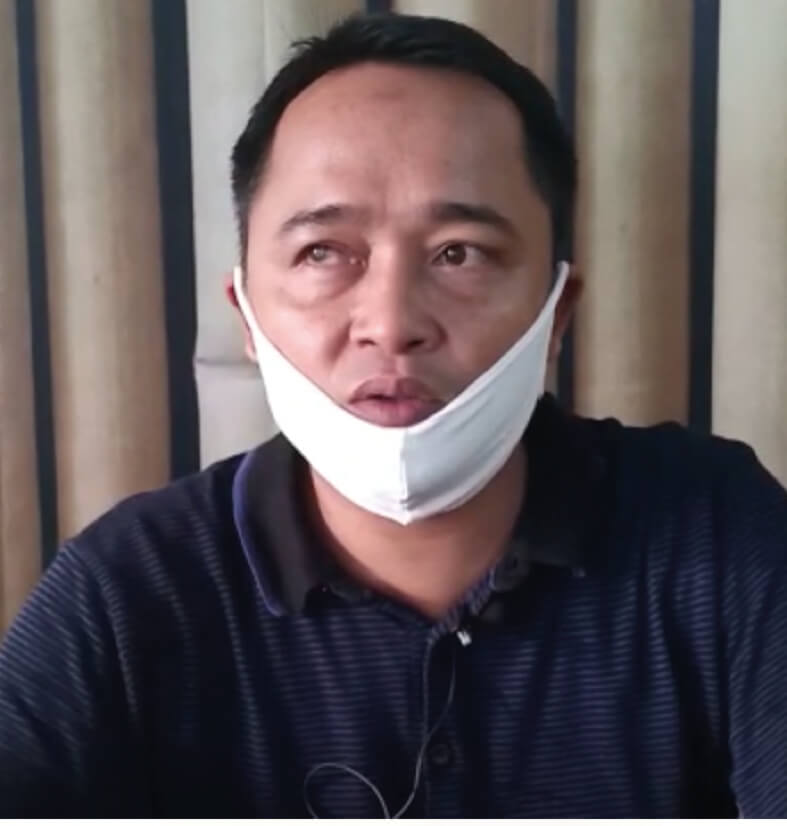 Maskur
Head of the Bintoro Forum and Head of Onggojoyo Jaya community group, Wedung village
"The Building with Nature project in Demak has given hope to the community that by working together and working hard, it is still possible to improve the situation and local livelihoods. We hope the activities will continue and that Demak is willing to share the experience."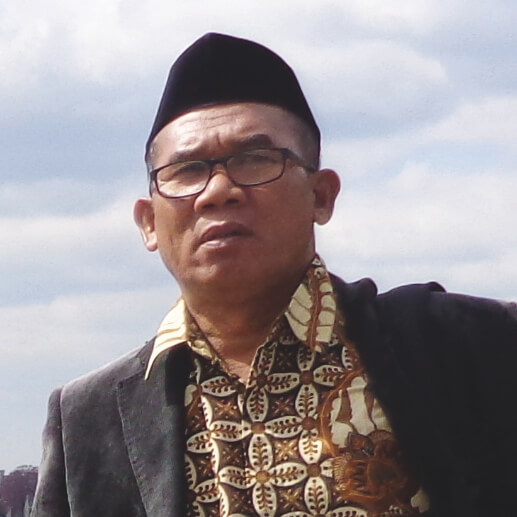 Moh Natsir
Mayor of Demak