On Thursday September 28th the municipality of Dordrecht, EcoShape and partners signed a declaration of intent for Nature Based Solutions (NBS), to connect the Biesbosch with parks and waterways in the city. This creates a robust 'green blue' network. The network strengthens the urban water management and serves as many inhabitants as possible.
The signing took place during the national meeting about the 'City Deal Climate Adaptation' in Dordrecht. The declaration of intent is part of the City Deal, which EcoShape signed in March 2016, together with other parties like the Municipality of Dordrecht, Staatsbosbeheer and VHG, the association for 'green' entrepreneurs.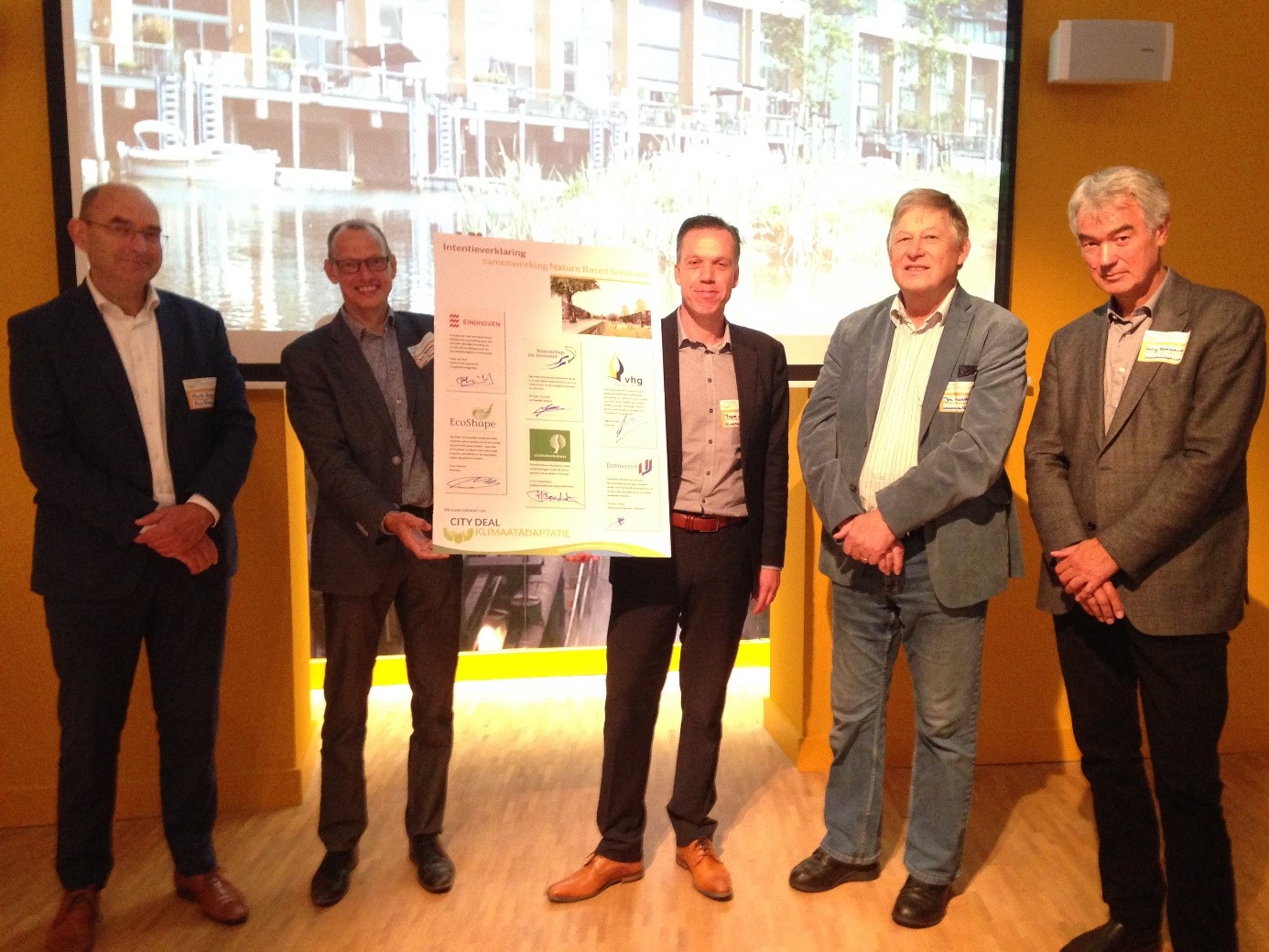 EcoShape contributes with expertise and disseminates knowledge through its network. Jointly the parties provide a 'living lab' which is open to other parties, focusing mainly on local entrepreneurs, nature organisations, educational institutions and housing corporations.
More information (in Dutch):