Witteveen+Bos recently launched their Nature Based Solutions platform. It brings together engineers, community planners, natural resource managers, and researchers to overcome social and climate related challenges through innovation and sustainability. As the first step towards developing and implementing a tailor-made Nature Based Solution, the platform offers an informative assessment using the experience and knowledge of their experts.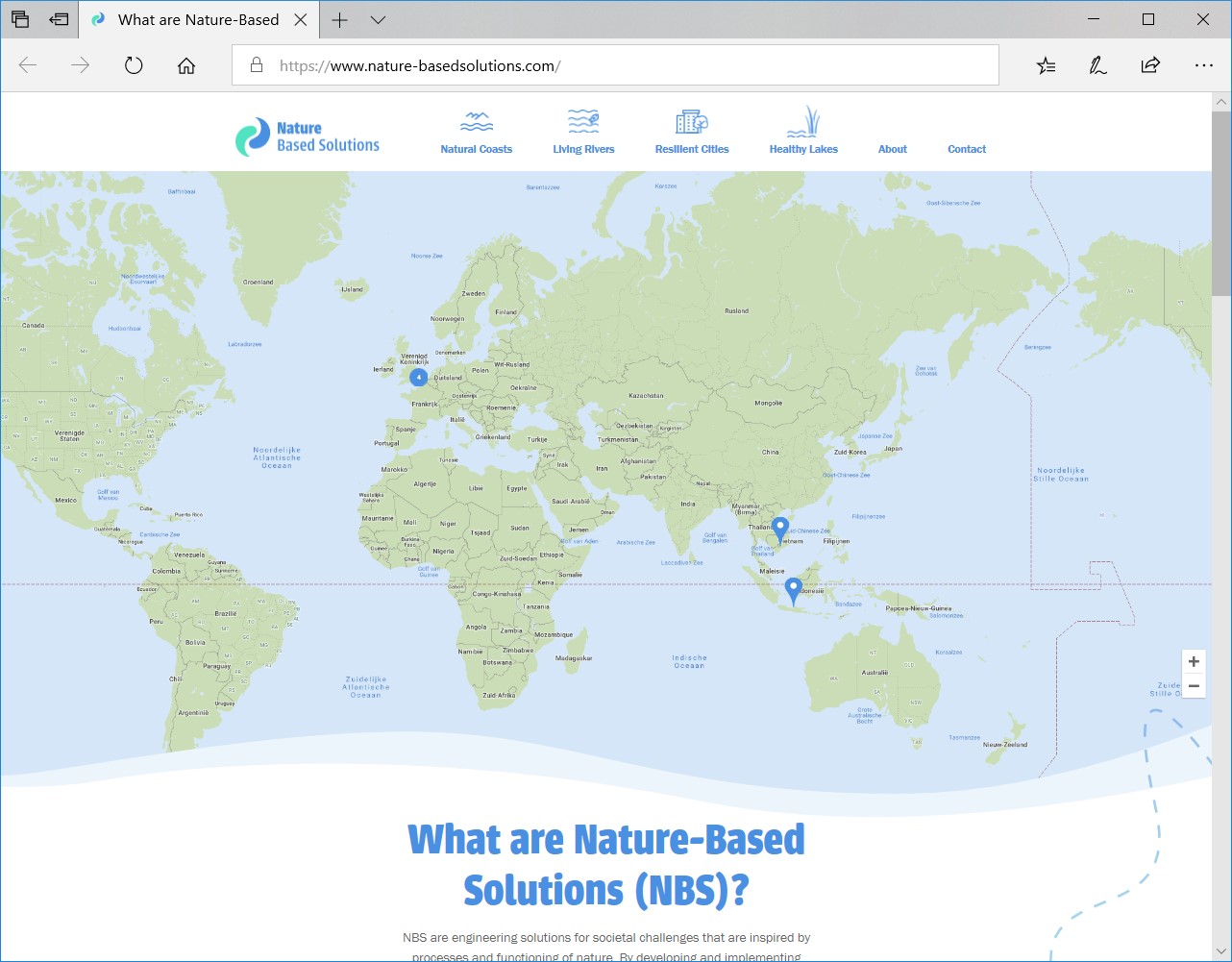 Together with EcoShape partners Witteveen+Bos carries out projects using the Building with Nature principles. As a knowledge-driven consultancy, Witteveen+Bos develops and implements solutions that are supported by nature, achieving resilience while producing societal, environmental, and economic benefits.
One proud example is creating nature enhancement opportunities with the offshore energy transition. Here the technical and ecological expertise is used to develop Nature Inclusive Design for offshore wind infrastructure. Different stakeholders are connected, from knowledge institutes and NGOs to asset owners, contractors and policy makers to make Nature Inclusive Design the new standard in offshore wind development (pictured below: artist impression of Nature Inclusive Design).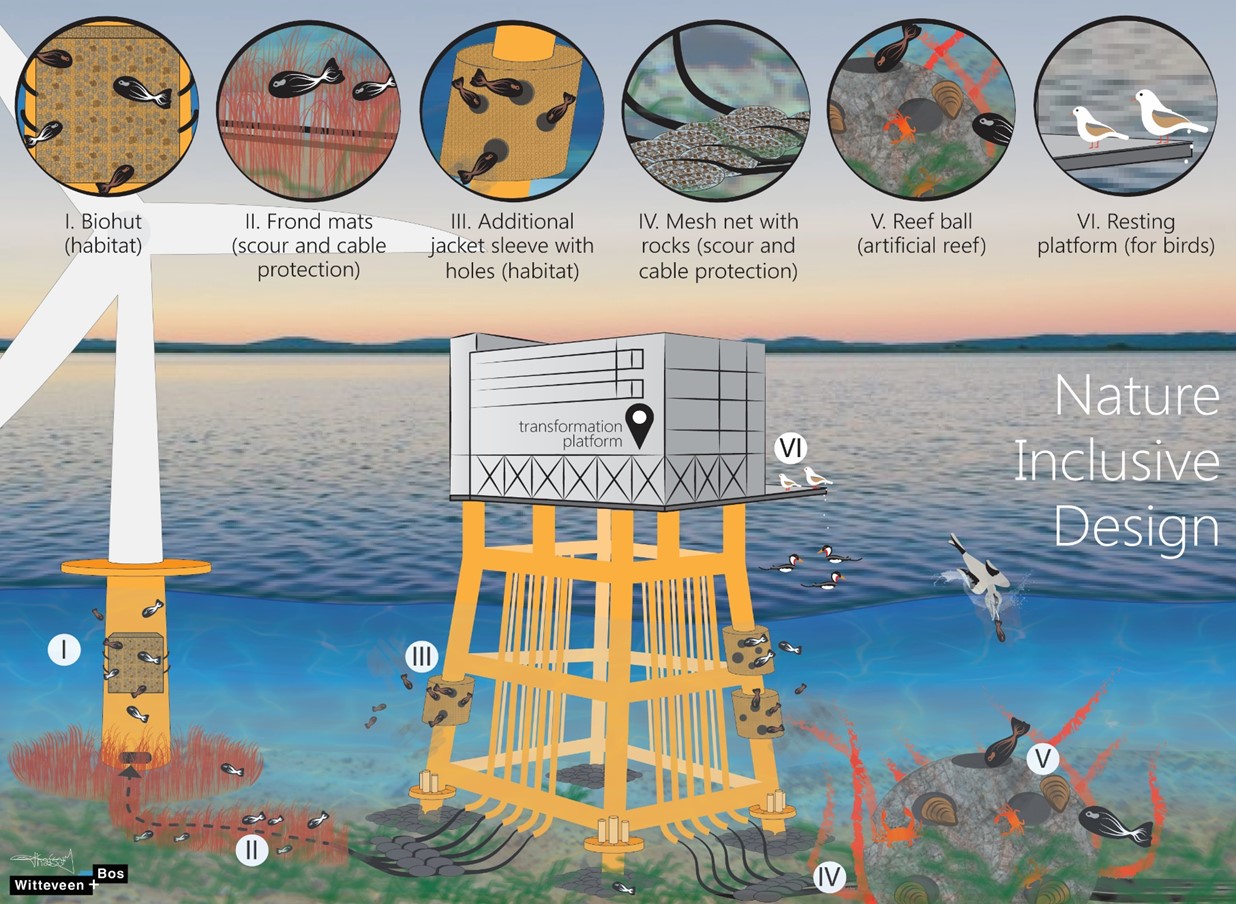 More information