At the far northeast coast of the Netherlands, salt marshes are developed with sediment from the port of Delfzijl and the Eems-Dollard estuary. Salt marshes are biodiverse nature areas that mitigate the effects of subsidence and sea level rise.
At this test site EcoShape can acquire knowledge about the successful development of natural salt marshes. The project was commissioned by the municipality of Delfzijl and it is part of the 'Marconi Buitendijks' regional development effort, which addresses a number of major issues faced by the municipality: a shrinking population, sea level rise combined with subsidence and the poor ecological condition of the Ems-Dollard. The municipality of Delfzijl initiated the project in response to a study of promising solutions involving Building with Nature (see report below on this page).
Goal
The aim is to investigate the best way to restore salt marshes by reusing sediment, while developing nature that contributes to the water quality, ecology, coastal defences and the attractiveness of the coast.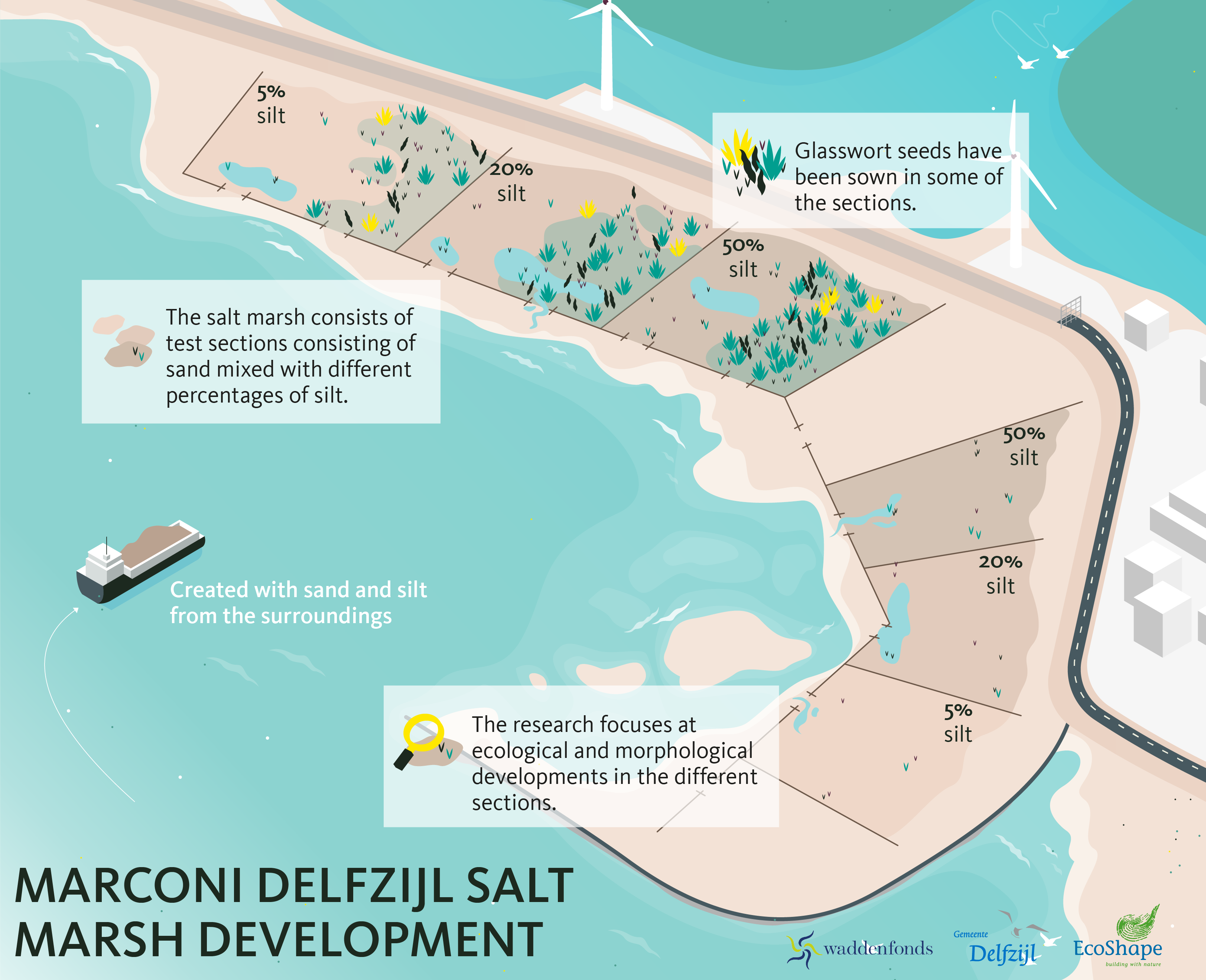 Research
The experiments uses different percentages of sand and fine sediments as base-layer for the salt marshes. Various types of wave-attenuation structures are tested such as semi-permeable barriers and boulder clay. Tests are also being carried out with samphire seed, either sowed or supplied naturally to stimulate development of the salt marshes.
Results
The trial will generate knowledge about how salt marshes can be created, developed or restored with local material, under difficult circumstances.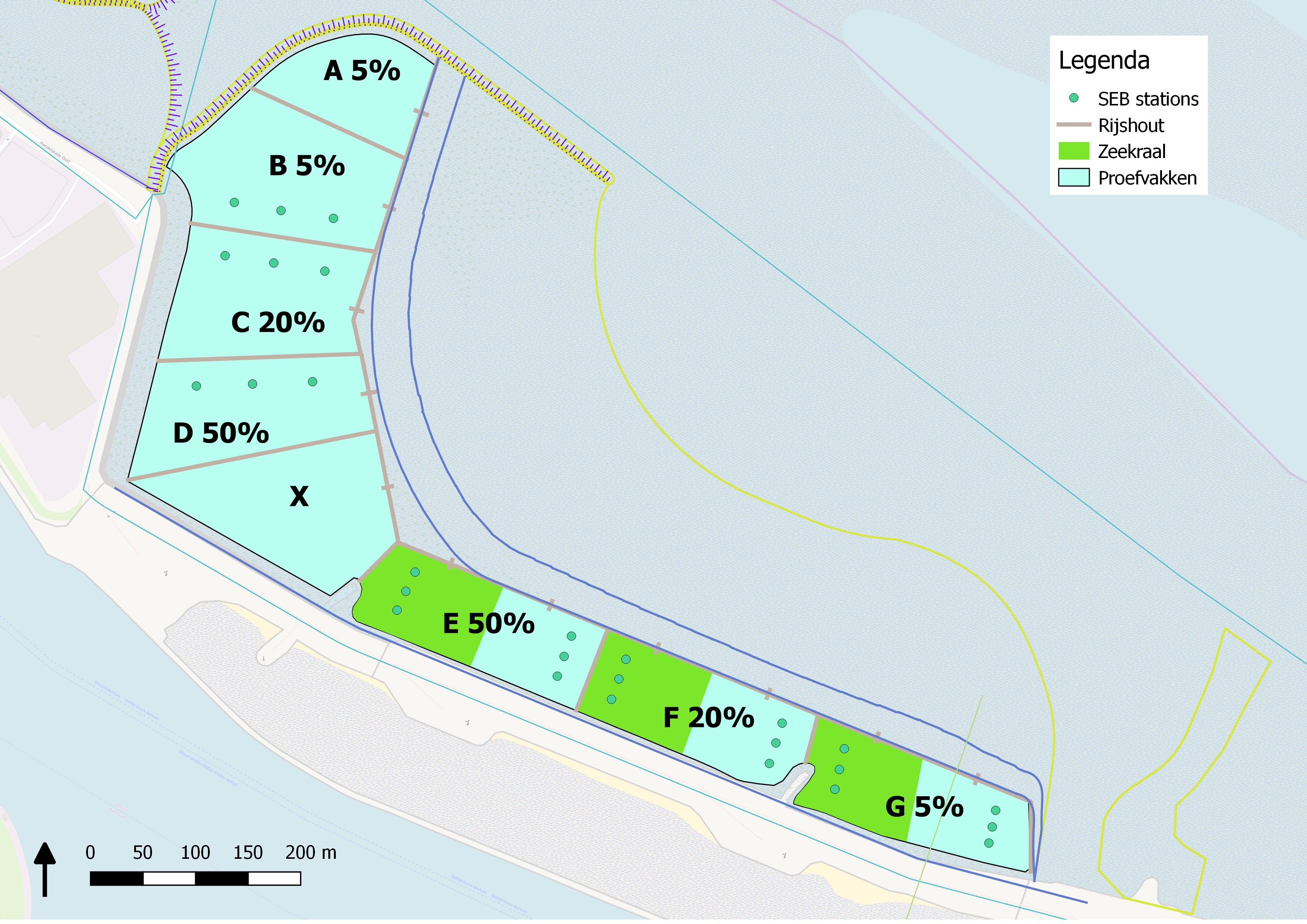 More information