How do we process clay from dried mud out of the Eems-Dollard into a real sea dike?
Under ideal circumstances, in recent weeks the Hunze en Aa's water board and EcoShape have constructed a 40-meter long trial dike in front of the sea dike at the Dollard. This trial dike was built with clay from the clay ripeners in which mud from the seaport canal of Delfzijl and the polder Breebaart was used. This material, clay ripened from salt dredging mud, has never before been used for dike improvement.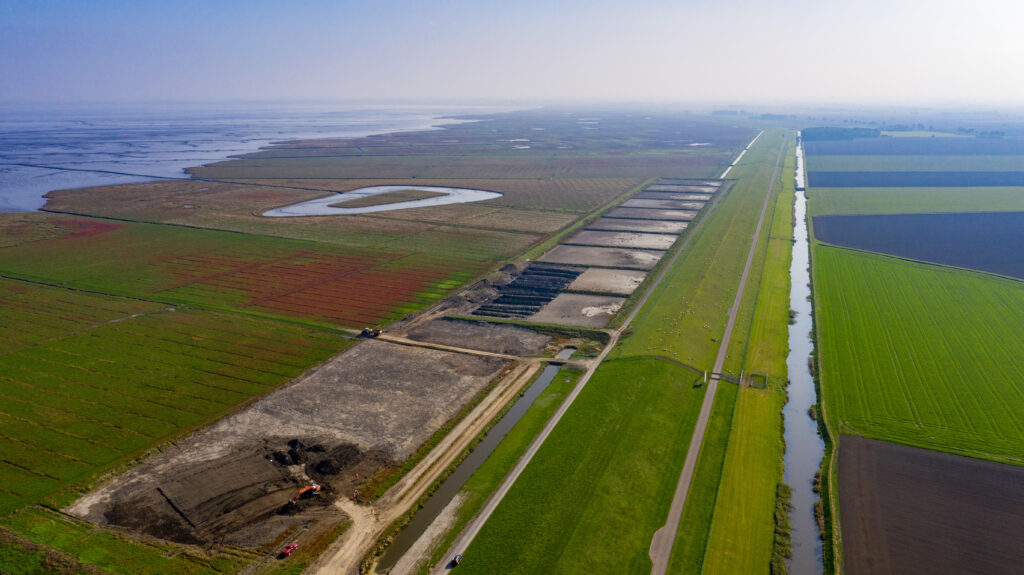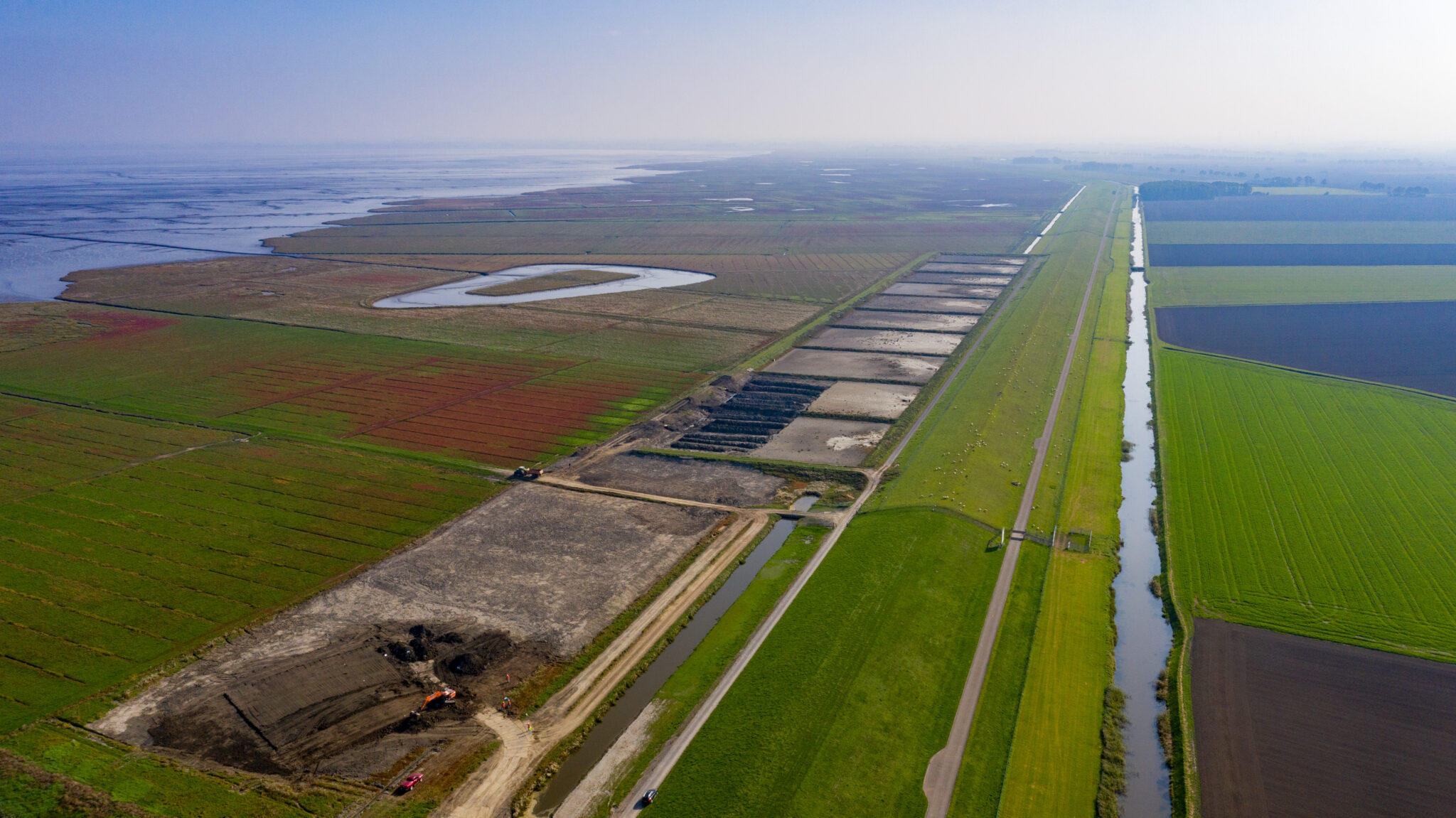 Apply locally available material
Researcher Wouter van der Star of EcoShape explains: 'With the tests we want to scientifically demonstrate that the locally available material can be used to make a safe dike. Erik Jolink of water board Hunze en Aa's adds: 'We show that we can still build dikes with material that we find or extract locally and that (just) does not meet the formal clay requirements. We adapt the design to the characteristics of the local clay so that we can also build a safe dike with this material'. This is a natural gain, because the mud no longer floats in the Eems-Dollard estuary and because we have short transport distances.
Broad Green Dike
The construction of this trial dike is part of the demonstration project Broad Green Dike. The trial dike provides knowledge to construct the Broad Green Dike properly. The intention is that the current sea dike will be finished wider in the future, with a thick layer of clay overgrown with grass. Before we get started on this in 2022, we want to know how the types of clay can be processed best. Moreover, with this test dike we also take a good look at the construction.
Building with Nature
We build with dried mud from the Eems-Dollard. The mud comes from two locations: the Delfzijl seaport canal and the Breebaart nature polder. By using mud from the Eems-Dollard on a large-scale, the water there will become less murky. This will improve the ecological quality of the estuary.
Collaboration
In the Clay Ripener and Broad Green Dike projects we work together with:
Hoogwaterbeschermingsprogramma (HWBP)
Waddenfonds
Provincie Groningen
Groninger Landschap
Groningen Seaports
Rijkswaterstaat and the owners of the salt marshes.