Overview
Location: Wieringermeer, Netherlands
Date: 2003 – 2010
Involved parties: Royal Boskalis Westminster, Volker Wessel Stevin Bouw & Vastgoedontwikkeling Nederland, Witteveen + Bos (winning consortium in a design contest)
Technology Readiness Level: 2 – technology concept formulated
Environment: Lakes, Rivers & Estuaries
Keywords: Water management, peripheral lake, polder, socio-economic development
To give a socio-economic impulse to the northern part of the province of North Holland, the idea arised to develop the Wieringerrandmeer (a lake). The development would be combined with nature development and improval of the water management in the area. In 2010, the project was cancelled. Construction did not take place.
Building with Nature design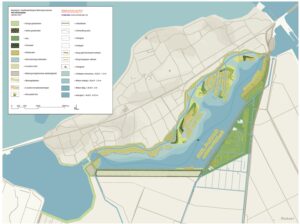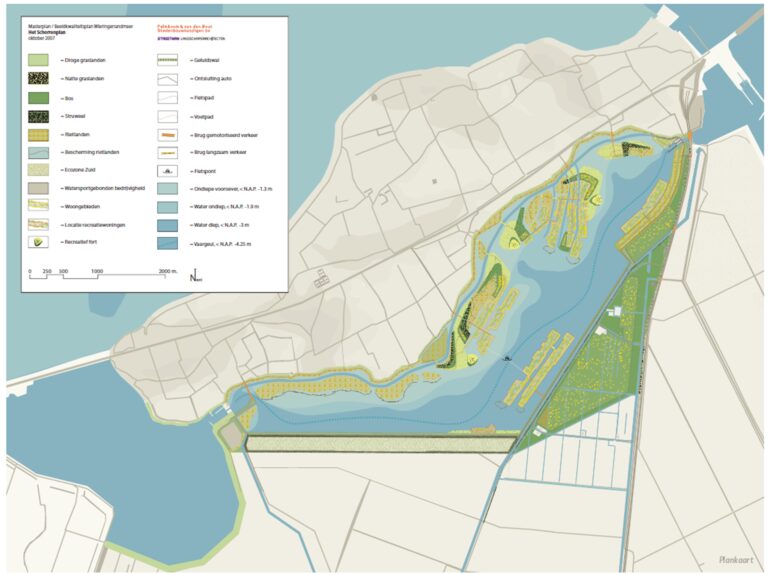 This project uses an integrated approach to give the area a socio-economic boost, improve the water management and increase the ecological value by enabling the establishment of a more diverse nature.
Traditional design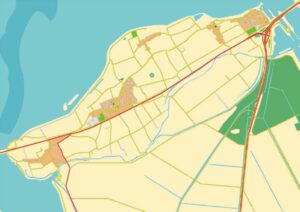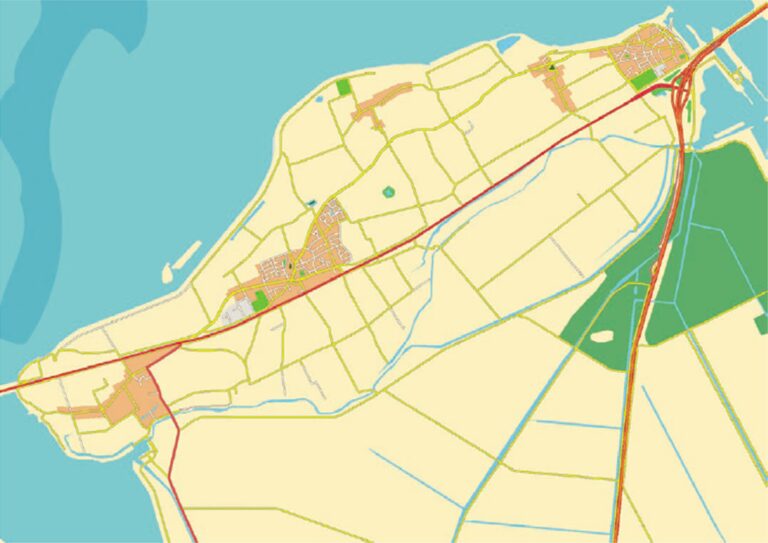 In a traditional project only the water management problem would be considered and solved with a technical solution (which would probably be a new pumping station). Other aspects of the region, such as the socio-economical situation, would be addressed in other projects by other institutions.