Initiation
Project Objectives
The objectives of the project are (1) to give a socio-economical impulse to the northern part of the province of North Holland, (2) to develop new nature and (3) to improve the water management of this area. One of the aims is to attract new businesses and residents. Water will bring new economic activity in the region, which presently relies almost exclusively on agriculture and fishing.
Project Solution
The project concerns the re-development of an area of approximately 1600 ha. Besides approximately 2100 new homes, it includes a new 9 km long peripheral lake that will strengthen the area's green and blue structures. The water management is improved by stimulating the water flow to choose its own route in the basin between the island and the land. More than 600 ha of new nature will be created, much of it forming part of the province's main ecological infrastructure. Several recreational areas are included in the design, meant to give the area a new economic boost.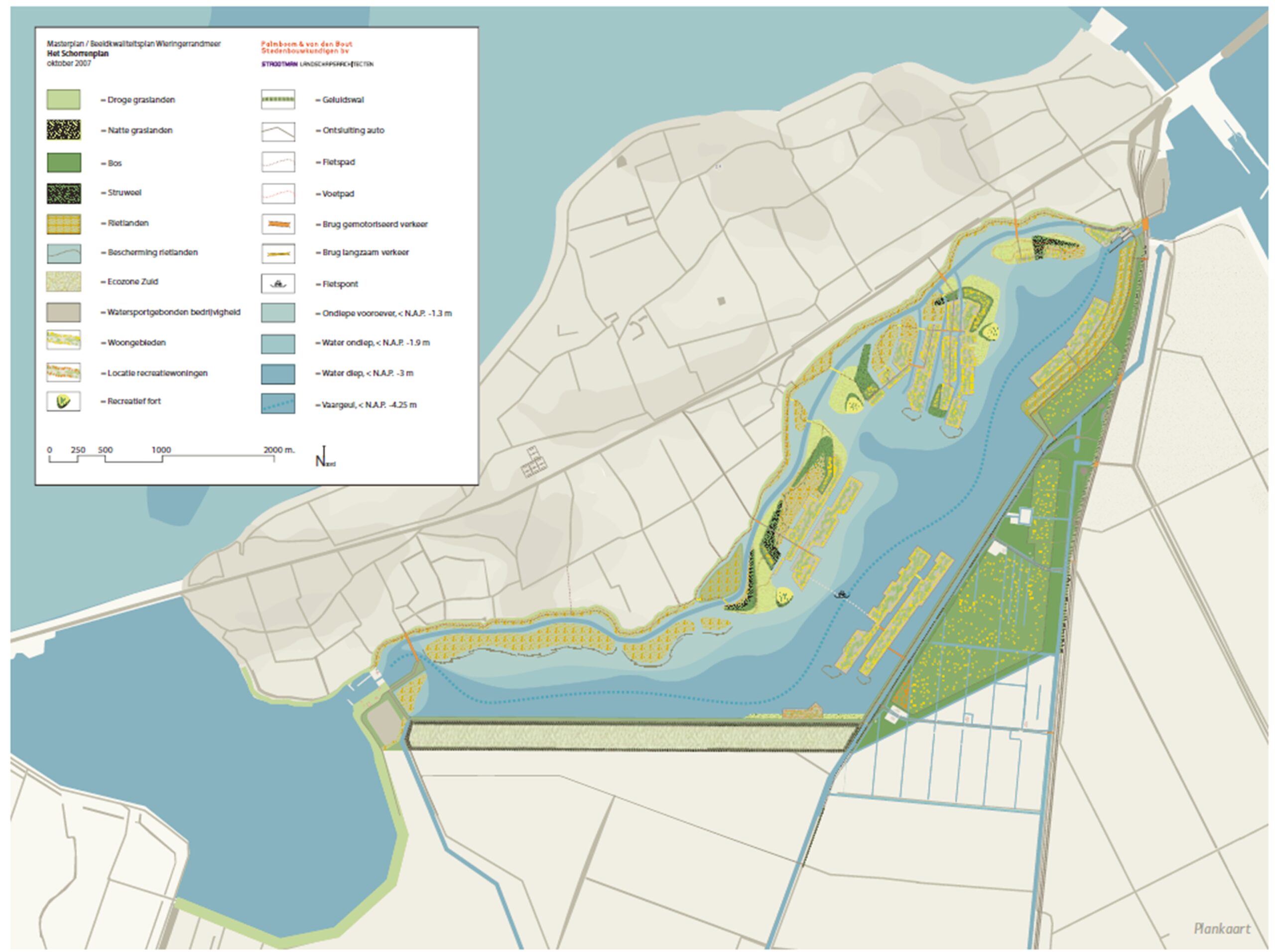 Governance context
This project was initiated by public parties. A design competition led to early contractor involvement. Eventually this resulted into an agreement between the public parties (the provincial government and municipalities) and the private parties (Boskalis and Volker Wessels). The risk sharing for the project was 50/50 between the public and private parties.