Practical Applications
The data produced by ArgusBio are essentially geo-referenced JPEG-pictures (or movies). Interpretation of this data requires substantial human effort, or algorithms for automated recognition. Algorithms for automated data processing and analysis existed for bathymetric monitoring, but not for monitoring birds, macrofauna or algae. Therefore, the following tools were developed:
Morphology
Birds
Macroalgae and microphytobenthos (diatoms)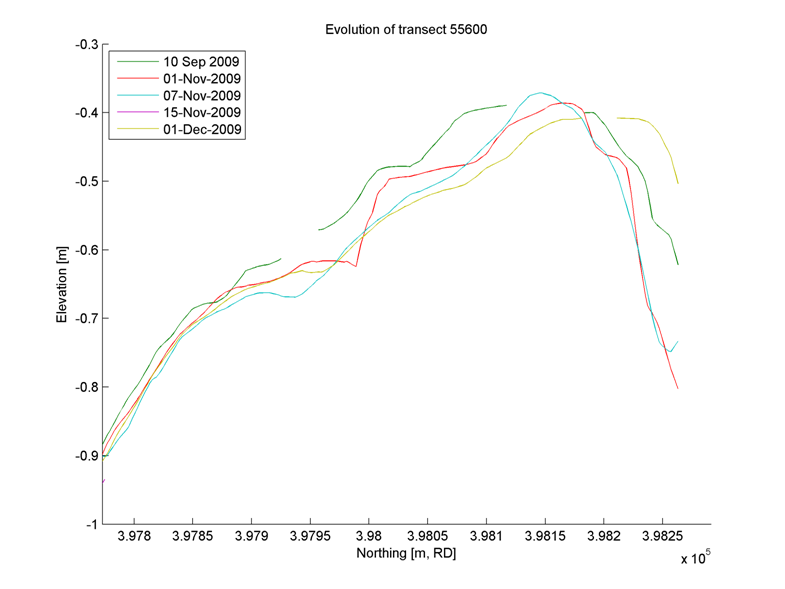 Use and evaluation of results
The ArgusBio monitoring station has been used to monitor the morphological and biological development of the Tidal flat nourishment – Galgeplaat, NL. The monitoring of morphological developments showed very little changes in morphology, which was confirmed by visual inspection and accurate RTK-DGPS topographic surveys. The novel application of the monitoring system to detect which areas were wet, moist or dry during low tide, and how this pattern developed over the years proved to be very useful for linking micro-topography to the re-colonisation of benthos (see Galgeplaat nourishment). More experimental applications were the use of the system to assess the presence of macroalgae and diatoms over time using a multi-spectral camera (van der Wal et al., 2011, subm., Rammos, 2012) and to count birds (Baldi, 2010 and Rammos, 2012) using the pan/tilt/zoom camera. These experiments were predominantly performed to further develop the possibilities of ArgusBio, and were not directly linked to other projects.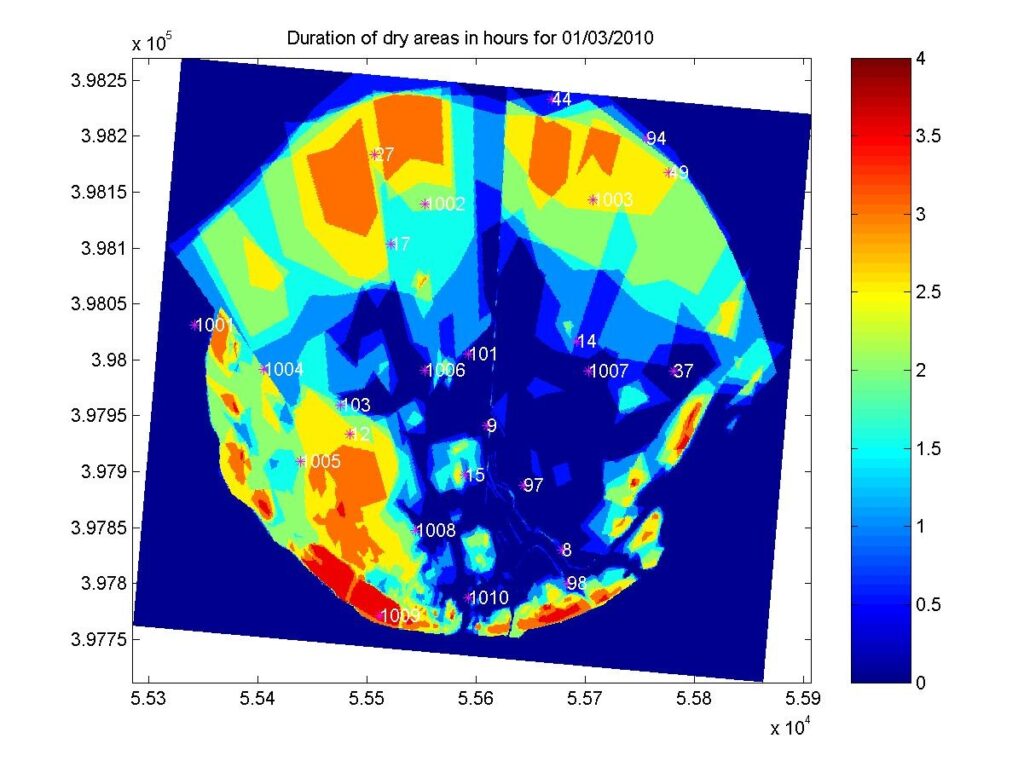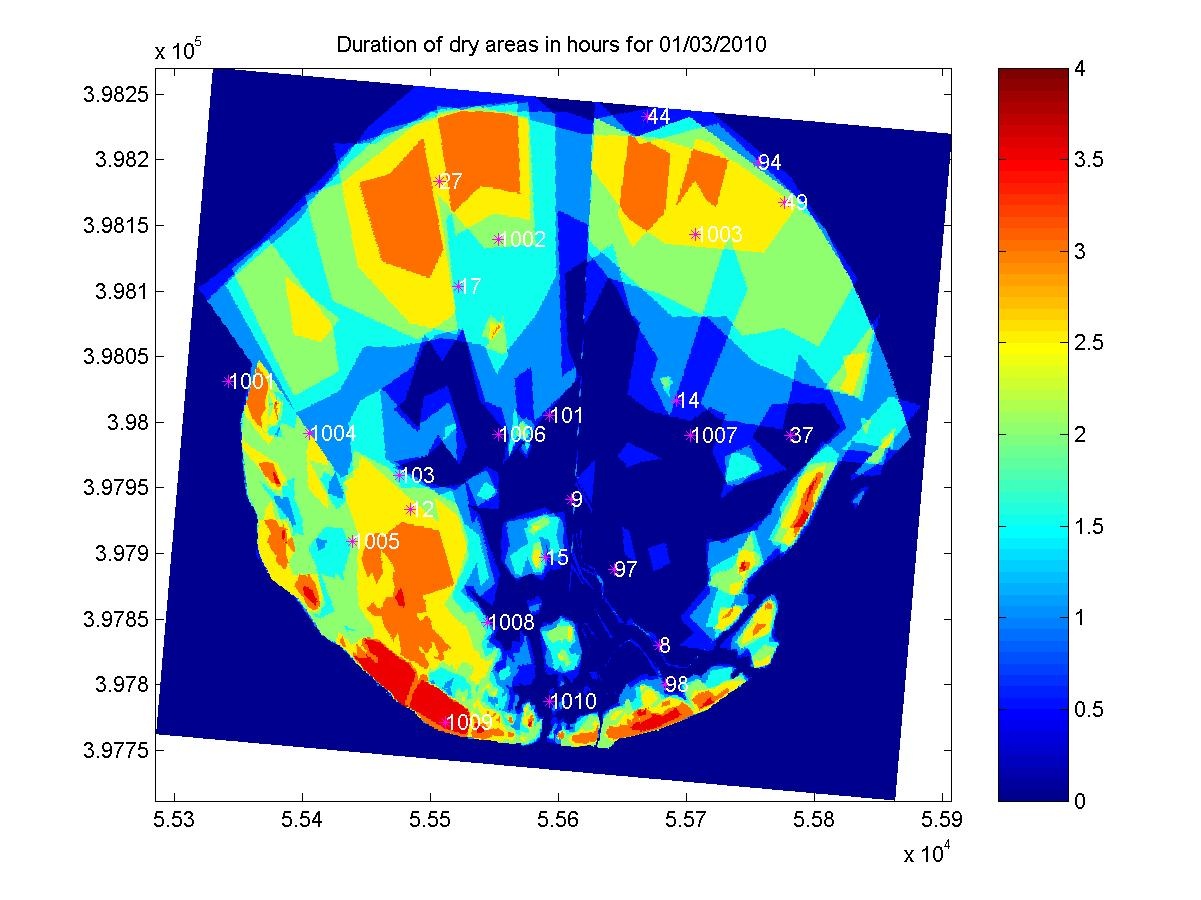 Practicability
Most algorithms are part of the Matlab-shell around the Argus database located at Deltares, which is under license from Oregon State University and therefore not readily available to others (for more information on use and licensing options: contact Deltares). The tools that aid manual identification of bed moisture levels and birds are easy to use and require no other specific knowledge than basic ornithology. The automated recognition algorithms require more expert knowledge to set all parameters that enable identification correctly.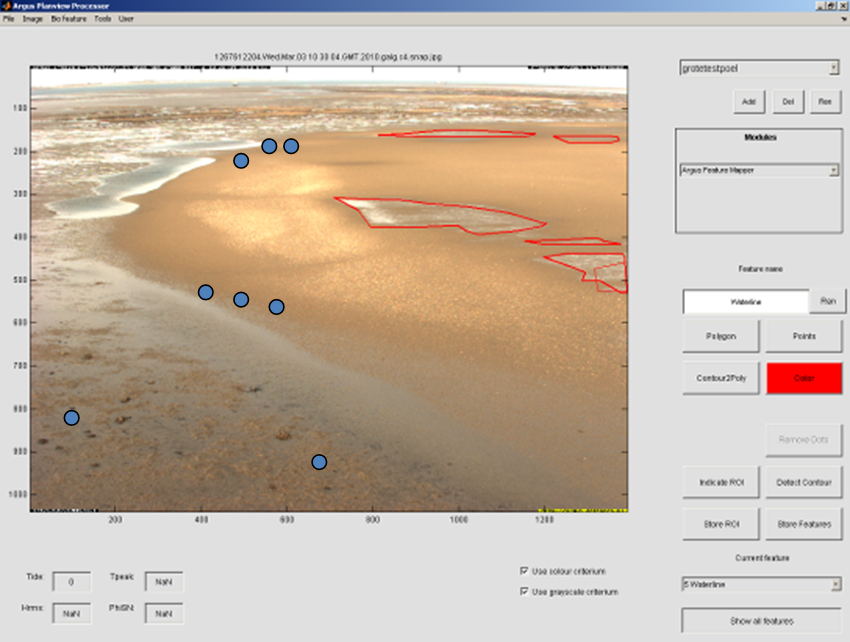 Due to the complexity of the ArgusBio monitoring station (many components, limited power to supply all components simultaneously) and the natural system under observation, installation is a task for experts: the cameras need to be geo-referenced, the sequence of image acquisition needs to be tuned to the expected dynamics of the environment (light, tide, occurrence of relevant features) and the available power supply or communication bandwidth. Experience shows that this is an iterative process that can take considerable time and resources: analysis of a series of images, sometimes spanning a spring-neap cycle can be necessary to see whether the settings are right. As ArgusBio is a monitoring system based on visual observations, the availability and quality of its data strongly depend on the light conditions, i.e. weather and the day/night rhythm. Since this day/night rhythm differs from the tidal rhythm and changes through the seasons, it is not always easy to gather a consistent and well-structured data set.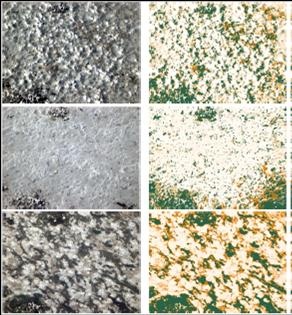 Application
The ArgusBio monitoring station can be a useful tool in situations where high-resolution data in space and/or time are required, or for projects where simultaneous data on several biological features and their environment are needed. These can be research projects about the functioning of the natural intertidal system (e.g. foodweb studies, salt marsh development) or projects that closely study the process and effects of altering the system (e.g. the Galgeplaat nourishment and other Building with Nature pilots). Another advantage of ArgusBio is its possible application at remote locations. Due to the effort related to installation, their application is more economic in long-term projects than in short-term projects. The high time-resolution means that ArgusBio gives more detailed information about e.g. the dynamics of bird occurrence than traditional counts. How this high-resolution data compares to the traditional low-resolution data is yet unknown. Moreover, the high frequency is not compatible with current environmental regulations and management practices.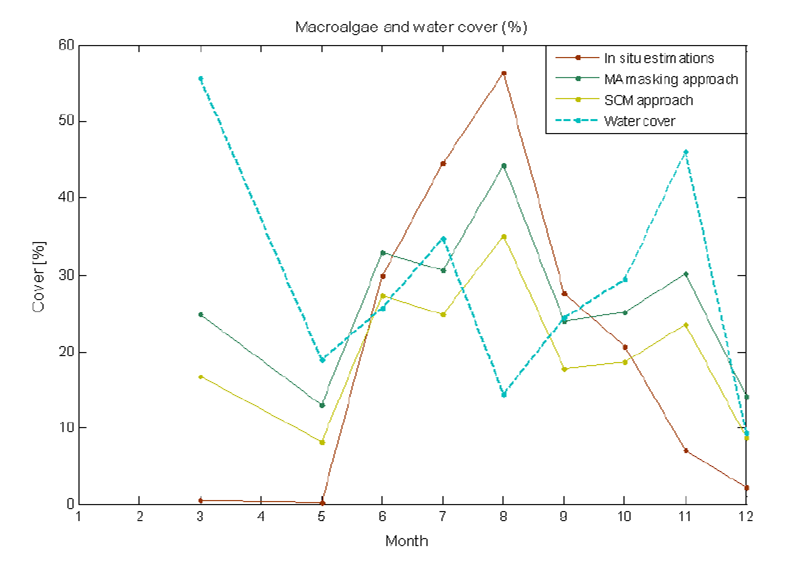 Application provides the most valuable information if the station is operational well in advance of the execution of a project, such that a representative baseline or reference is obtained. Depending on the dynamics of the natural or altered system, the station should remain operational for several years; macrofauna on the nourishment on the Galgeplaat had not yet fully recovered after three years. The ArgusBio monitoring system can also be applied in a customized 'light' version, i.e. only a pan/tilt/zoom camera if birds are of main interest, or only a multi-spectral camera for algae. The images from ArgusBio are very suitable to explain what is happening to the general public.
Lessons Learned
The application of the ArgusBio monitoring station near the Galgeplaat nourishment had the goal to monitor morphological changes and the presence of algae, macrofauna and birds. Several lessons were learned, e.g.:
Do's:
Select a test location that can serve various purposes: more people are interested, and permits might be easier to obtain;
Secure budget for the analysis of the data: people do not want only pictures, but information. This translation takes a lot of work and requires comparisons (=validation) with traditionally acquired field data;
Communicate about the required information and pictures: system programmers and bird watchers do not understand each other automatically.
Don't's:
Do not install a not completely finished or tested system on a location that is difficult to reach;
Do not try to integrate too much in one system; failure of one component may affect others.