Practical Applications
The tool was applied in two projects within the BwN Singapore case. In the project 'eco-dynamic design for coastal defence' several local and regional scientists, consultants and employees of governmental agencies were brought together in a two-days course. Visual thinking had to initiate, stimulate and support communication among the participants of the course. The program consisted of 3 steps.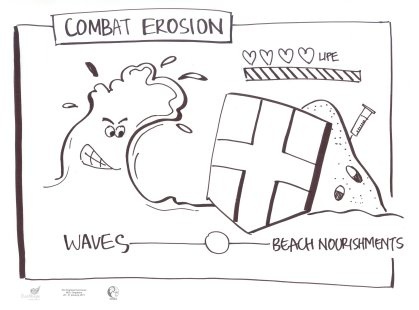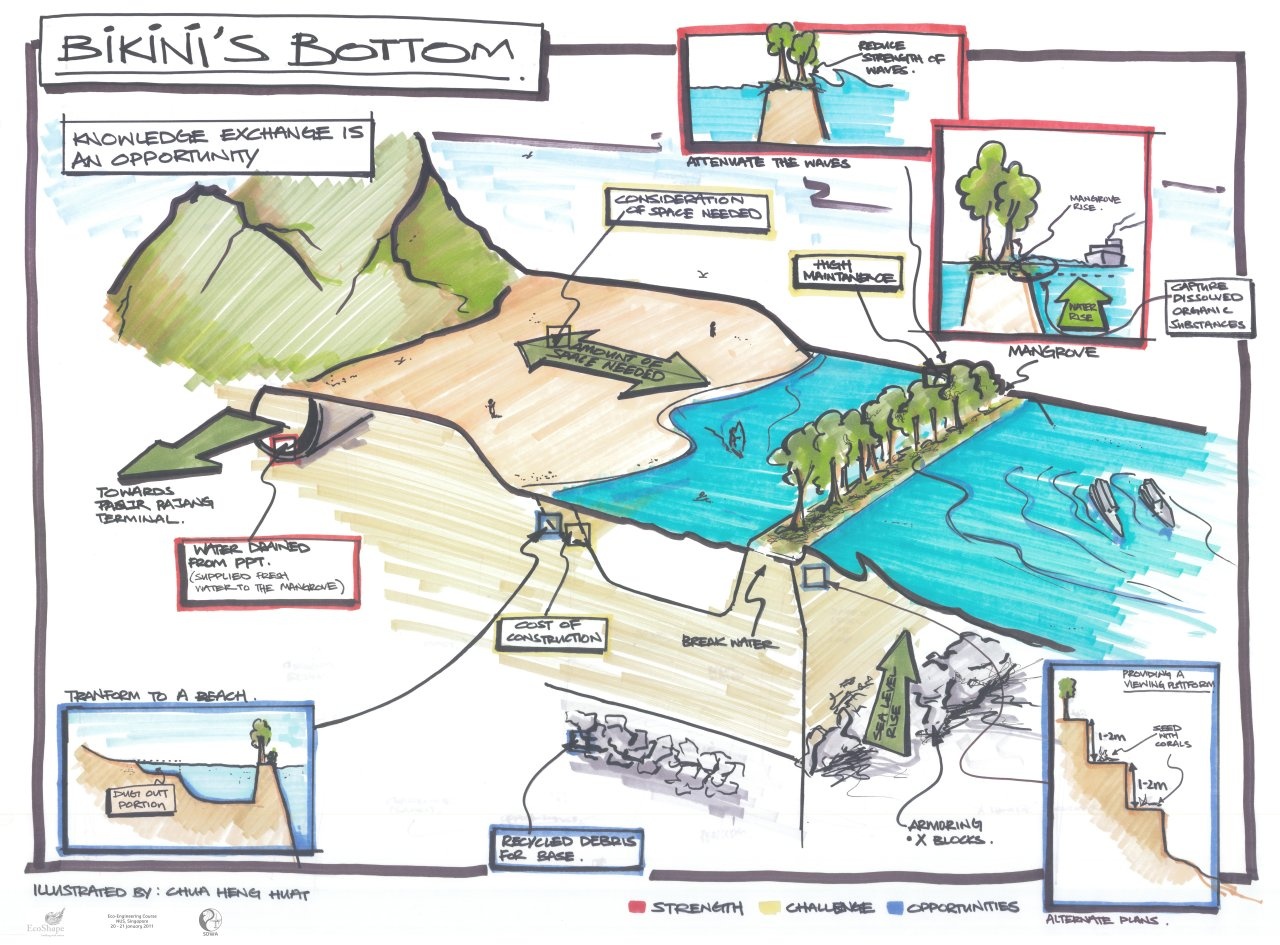 Step 1: Firstly two days were taken to educate five local students of the Singaporean art and design university how to visualise and synthesise ideas in a clear sketch. This training was given by two employees of JAM. For the students this was a training whereby they could gain credits for their degree.
Step 2: Within these two days of training a practice session was held with people of Building with Nature and the students in order to exercise. Discussions were held and students made visualisations during these. Results were discussed afterwards and feedback was given.
Step 3: The actual course started and discussions were held on four different cases during the two days. Students made visualisations when dialogues proceeded, resulting in several conceptual designs.
Contribution of results to the project
As a result of the two days course tangible conceptual designs were made. The visualisation stimulated communication among the participants and created co-ownership. The drawings served as an attractive means to share knowledge, gain attention and disseminate ideas.