Planning and Design phase
The main aspect of a MZI installation is a hanging substrate in water. The MZI installation should provide materials on which mussel larvae want to settle and on which they can efficiently develop and stay attached.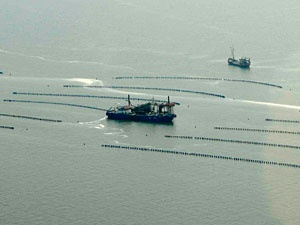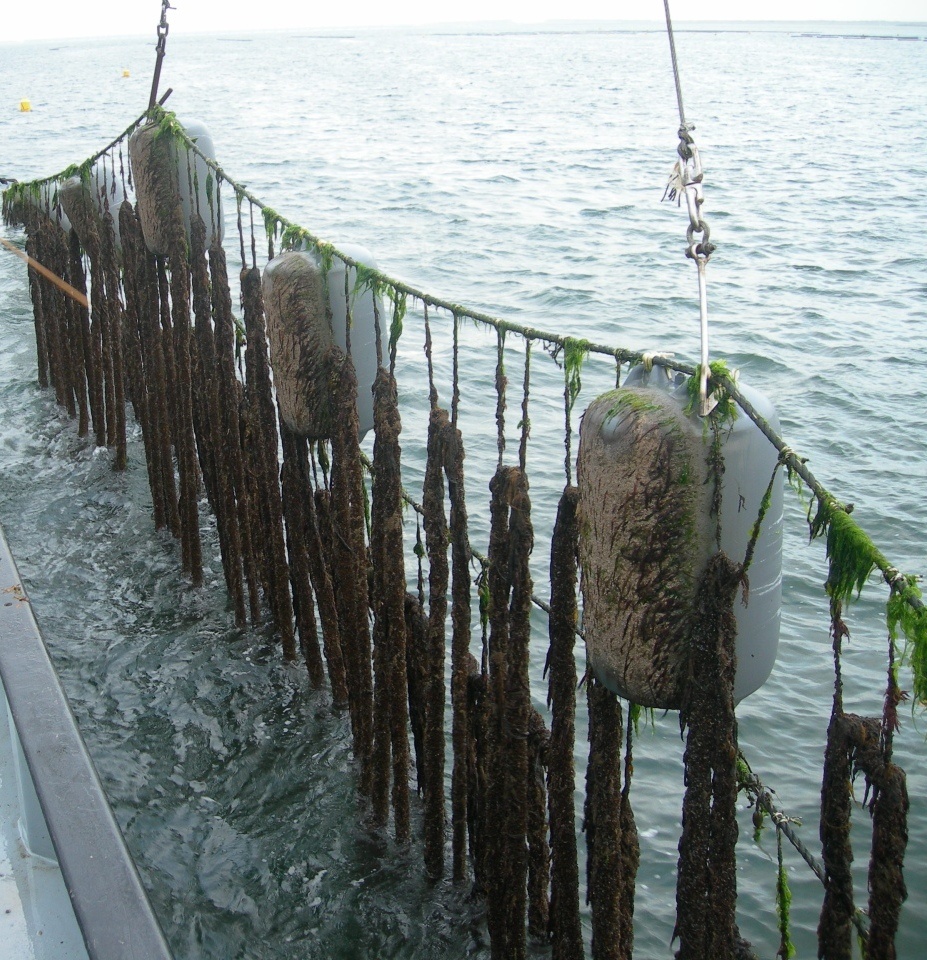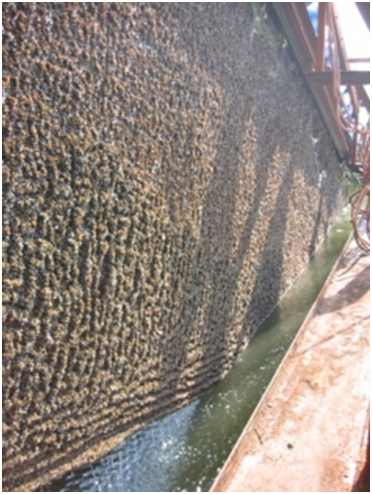 Different designs of MZI-installations can be distinguished:
Fixed construction to the seabed, being:
System which is hanging on a floating construction (curtain). These floating constructions are attached to the sea bottom using cables with anchors or concrete blocks. The floating constructions can be anything that floats, for example:
Conducted pilot studies showed that ropes and nets hanging down vertical from the water surface give the best result. Vertical constructions are more productive than horizontal constructions. This is due to the lack of protection in the horizontal constructions against predators, which eat the larvae once attached to the substrate.
In terms of technical feasibility the construction must be robust enough to withstand the local wave climate and currents.
Substrate materials
Different types of substrate materials (ropes) can be used. Pilots with different types of ropes (see figures) are executed. The New Zealand and Christmas tree rope gave the best results. Both ropes have a lot of filaments.
To make a design more sustainable one could use recycled materials as substrate. Another interesting alternative is a substrate which consists of degradable material. However the material used should not dissolve too quickly in the salt water environment.
Left figure: Left to right: Spanish, New Zealand, Fries, Japanese ropes and completely right, a cotton net to sock mussels
Right figure: From top to bottom: Coconut rope (CCR), Polipes rope (BQR), Christmas tree rope (XTR) and Galician traditional rope (GTR)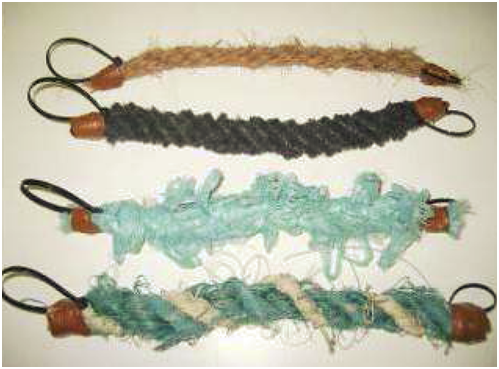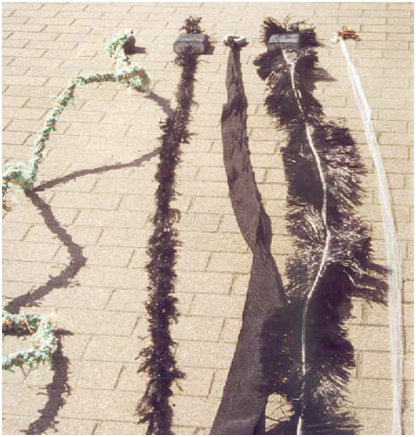 Suitable locations
MZI installation can be used anywhere where mussel larvae are present. However the construction itself is quite vulnerable to currents and waves. Therefore an area which is sheltered is favourable. On the other hand a current is required for larvae and food (algae) supply.